Manila: The Philippines has ordered an Australian Catholic nun to leave the country within 30 days after the immigration bureau revoked her missionary visa for joining protest rallies, an immigration official says.
Patricia Anne Fox, a 71 year-old superior of the Notre Dame de Sion in the Philippines, a congregation of Catholic nuns, was detained for a day last week after President Rodrigo Duterte ordered her investigation for "disorderly conduct".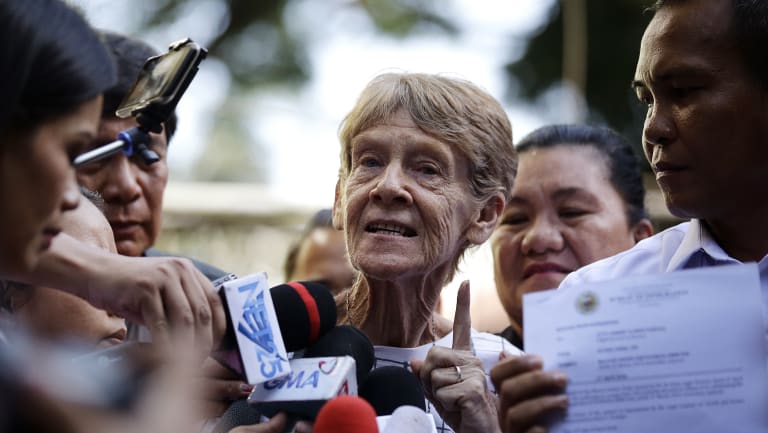 Australian missionary Sister Patricia Fox gestures as she is interviewed by reporters after she was released from custody at the Bureau of Immigration in Manila.
In a one-page order, immigration bureau head Jaime Morente asked Fox to leave the Philippines after "she was found to have engaged in activities that are not allowed under the terms and conditions of her visa."
Fox, who has been in the country for more than 27 years, has 30 days to exit the Philippines after receipt of the order.
Her renewable missionary visa, which was due to expire in September 2018, was cancelled on Monday, but an immigration spokeswoman said she can still return to the mainly Catholic Southeast Asian country as a tourist, not as a missionary.
"We will file a motion for reconsideration on this order," said Jobert Pahilga, a lawyer for the Australian nun. "She has not participated in any partisan activity. She is a nun."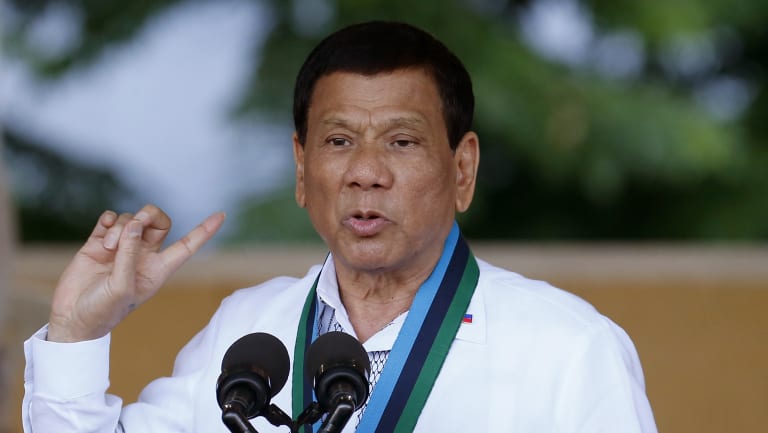 Philippine President Rodrigo Duterte
The left-wing activist group Bayan (Nation) condemned the expulsion order of a nun who "has done so much for Philippine farmers in her nearly three decades stay here".
"The Duterte regime is paranoid and afraid of an elderly nun working for human rights and social justice for the poor," Bayan leader Renato Reyes said in a statement.
"The deportation order of Sister Pat is indeed despicable and utterly shameful," said Reyes.
In a speech last week to soldiers, Duterte said he ordered the immigration to look into Fox's political activities in the country.
"It's a violation of sovereignty," Duterte said, accusing Fox of badmouthing his administration. "You do not have that right to criticise us. Do not insult my country."
His spokesman, Harry Roque, even showed journalists photos of Fox speaking at farmer and labourer protest rallies in Duterte's hometown in southern Davao City early this month.
However, later, Roque appeared to backflip, saying, "Perhaps an apology was in order. Clearly there was a mistake".
Duterte would need to clarify his order, Roque said, and had taken full responsibility for the incident.
Political advocacy can "occasionally annoy the authorities," said an acquaintance of Fox's, but it should not be seen as a "political crime".
Fox had taken part in recent rallies seeking the release of political prisoners and urging Philippine authorities to respect human rights.
Duterte is an immensely popular strongman leader in the Philippines who has boasted about personally killing people, and has ordered a ruthless crackdown on drugs which has led to the extra-judicial killing of what aid organisations believe is 12,000.
The International Criminal Court has opened a preliminary investigation into accusations that he and other Philippine officials had committed crimes against humanity
Reuters, Fairfax Media
Source: Read Full Article