Thousands of people in the northern Spanish city of Pamplona have protested against the relatively light prison sentences handed down to five men accused of raping an 18-year-old girl during the famous running of the bulls festival in 2016.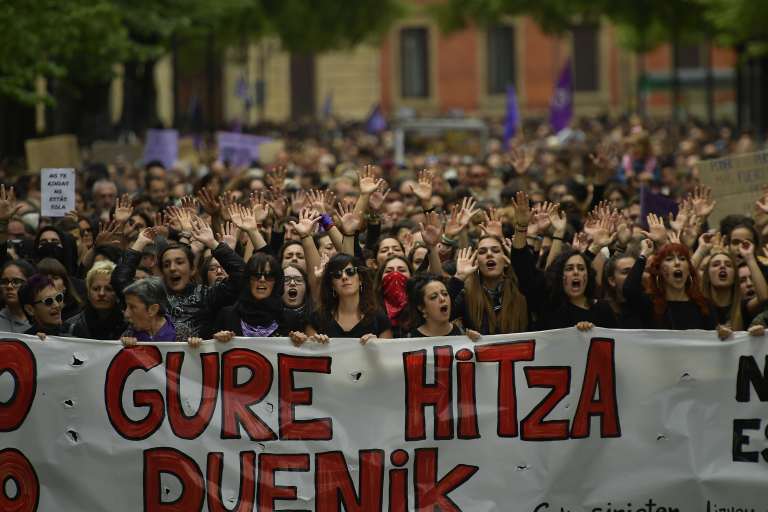 Women hold up a sign reading in basque language, "Our Word".
Five assailants, including a Civil Guard police officer and a soldier, were on Thursday cleared of raping the teenager but found guilty of sexual abuse, which does not encompass rape and carries a lesser sentence in Spain – in this case nine years each instead of a possible 22.
The judge said there was no evidence of violence or intimidation in their actions.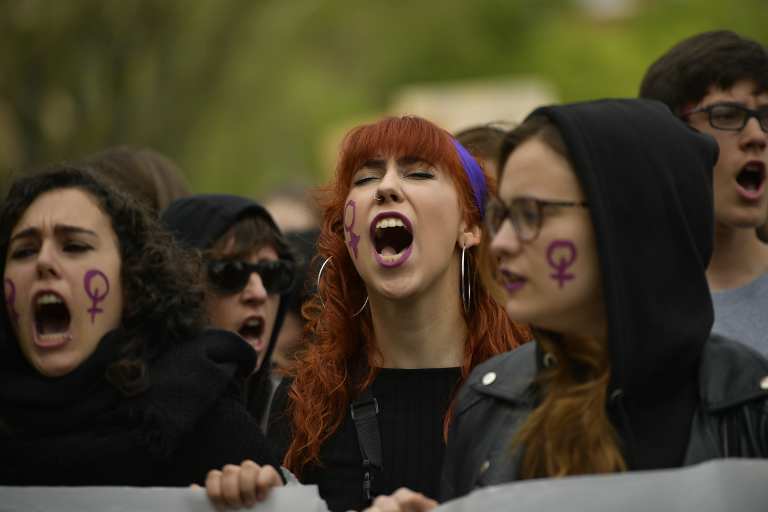 More than 35,000 people joined the rally.
Protests demanding a harsher sentence have continued in Spain and, according to local police, 32,000 demonstrators took to the streets of Pamplona on Saturday chanting slogans such as "it is not abuse, it is aggression, we believe you" and "it's OK sister, here is your wolfpack".
During the San Fermin festivital in 2016, the five men took the victim to an apartment building's lobby where they filmed themselves having unprotected sexual intercourse with the girl.
They later shared that video on a Whatsapp group in which they referred to themselves as La Manada, or Wolfpack in English.
The trial and the verdict have sent shock waves through Spanish society and raised questions about women's rights and the state of the judiciary.
AP
Source: Read Full Article