Fall is coming in hot, y'all—and that means Halloween is quickly approaching. Get ready for your TikTok feeds to be filled with DIY costumes, yummy fall cocktails, and most importantly, Halloween makeup tutorials. I don't know about you, but I love dressing up, and throughout the Halloween weekend, you bet one of my costumes is going to be a witch. Why? Well because witch makeup is superior, and I'm here today with some of the best tutorials out there.
IMO, it's basically the perfect costume idea—it's super customizable (you can go spooky, sexy, or totally classic), it's cute enough to stand out at a party, and it doesn't even require an elaborate outfit. That's why I've decided to make it as easy as possible for you by finding the 33 coolest, easiest, and prettiest witch makeup tutorials of all time, ahead. Plus, a few tips and tricks for nailing your look by October 31 (you're welcome).
1. This gothic glam witch makeup
If you like a little bling, this witch makeup tutorial by Erin Nicole TV is exactly the look you need to do this Halloween. Start with a deep smokey eye, and then carefully use a liquid eyeliner to draw spiderwebs extending from the smokey eye (this part is hard, if you want a cheat, get these spiderweb face stickers from Claire's). And for the best part? Bedazzle the heck out of those webs.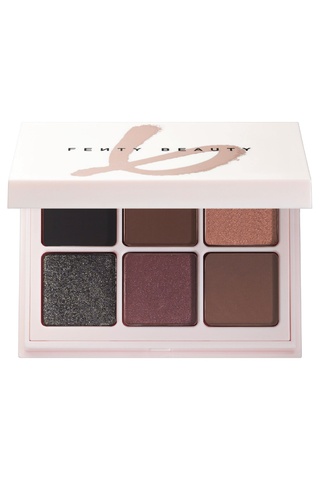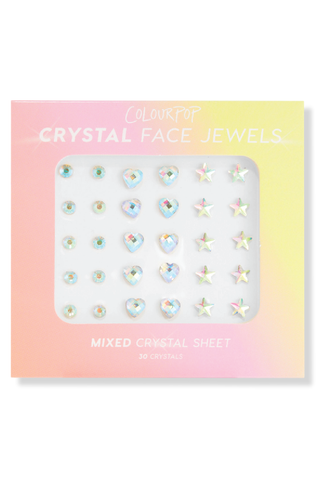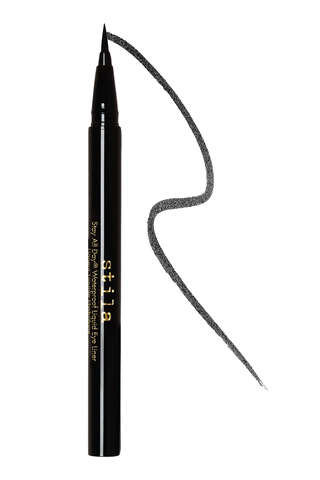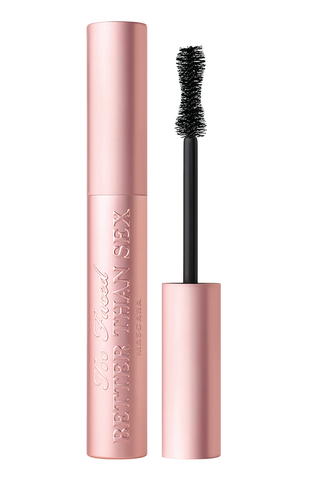 2. This Ursula sea witch makeup tutorial
Ready for a twist on the classic witch makeup look? Enter: This Disney-inspired Ursula sea witch tutorial. If a land witch isn't your vibe, opt for an ocean one, like this look created by Ash Levi. Start by coating your face and neck with a light layer of purple face and body paint. Contour with a deeper shade of purple blush, or purple eyeshadow, and don't forget to add Ursula's signature beauty mark just below your lip.
3. This cute orange witch makeup look
If you want to be the cutest little witch on the block, say hellooooo to this adorable candy corn witch makeup look. Brought to you by YouTuber ahistrosa, this tutorial requires a bright orange curly wig, a black lip, a green and purple glitter eye, and lots and lots of totally cute freckles.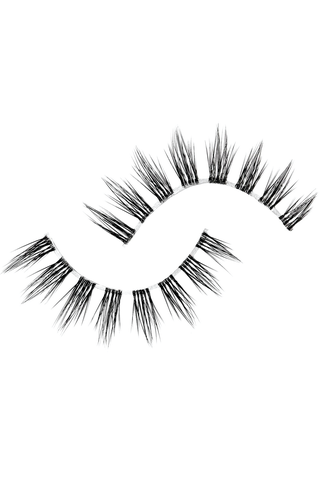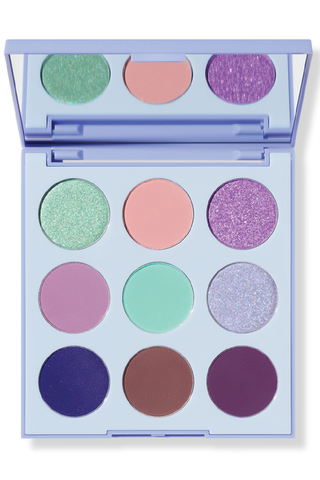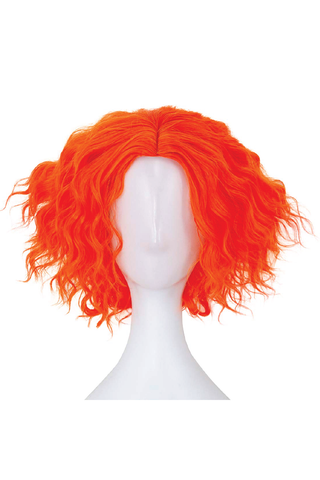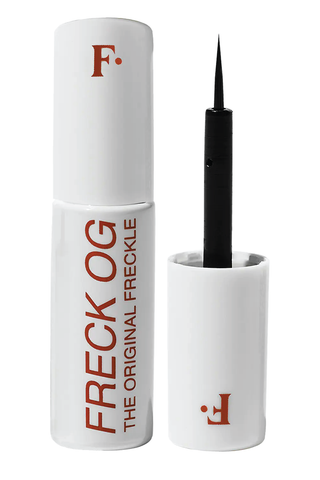 4. This matte black lip witch makeup

So you want to be a witch for Halloween, huh? Maybe you want to keep it on the low-key side because you're not someone who likes to go all out (or maybe you're just not a pro at makeup). Enter: This witch makeup look with a matte black lipstick by Ronkeraji. Start with a deep smokey eye, decorate your inner corners with some gorge purple glitter, finish off with a matte black lip, and you've got yourself a cute af witch lewk that won't scare away all of your friends.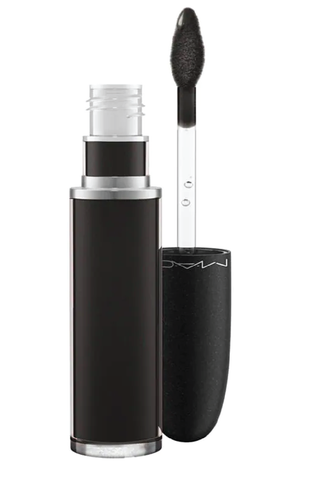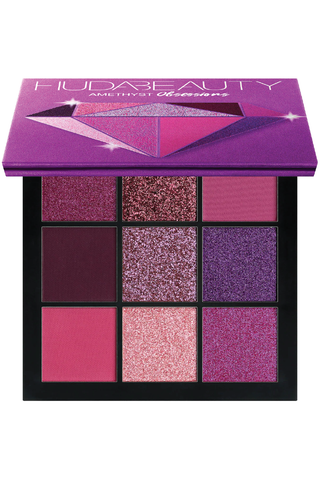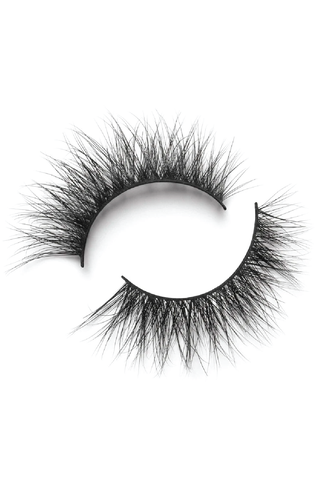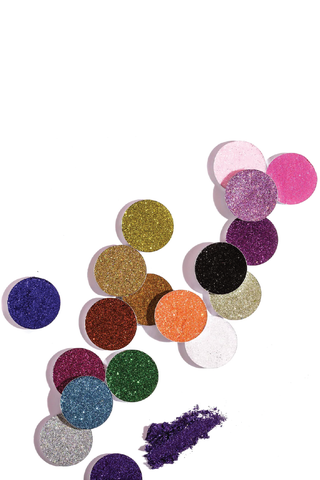 5. This hedge witch makeup tutorial
Not all witches are scary, ppl! Take this adorable nature-lovin' hedge witch for example. YouTuber, Heather Moorehouse gives us a witch makeup tutorial with a twist for those of us who want to look less frightening and more cute. In addition to a witch hat (with some hot-glued-on decorative leaves and flowers), you're going to need a bright orange blush layered heavily, and some black liquid eyeliner to draw some adorable stars on your cheeks.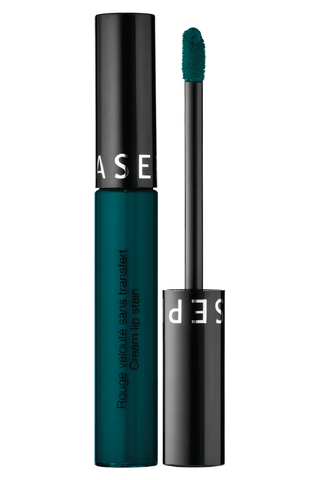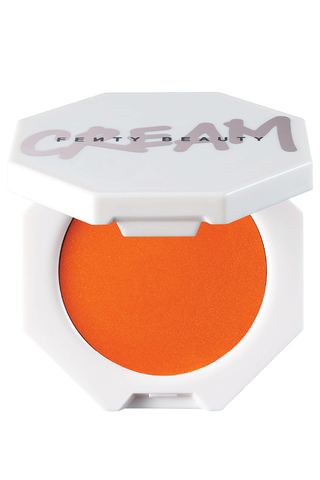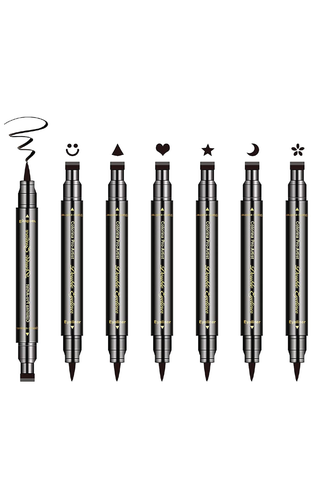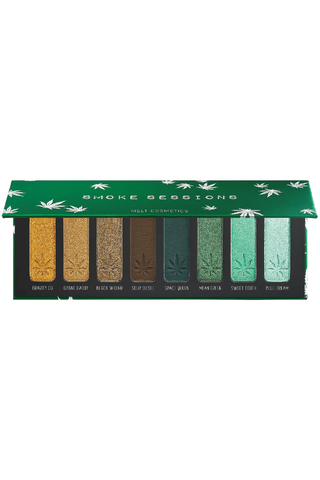 6. This dark witch queen makeup
Witch makeup doesn't have to be super literal, btw—as evidenced by this cool look from Ina Pandora. Black lipstick, face paint, and creepy white contacts are all key to nailing this Halloween costume (which, NGL, is basically guaranteed to scare a few people at your party). Blonde hair will give this makeup a nice level of contrast, so invest in a temporary tint or a cute wig to tie it all together.
7. This green witch makeup
Take your average witch makeup up a notch by following this epic tutorial from TinaKosnik. You'll need plenty of green face paint (and black eyeshadow!) to recreate this look for Halloween—and don't forget to put in your Amazon order for a pointy hat and broom while you're at it. There's something so simple and pretty about this option, IMO.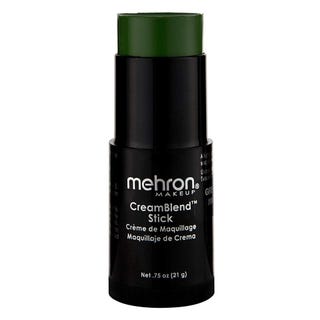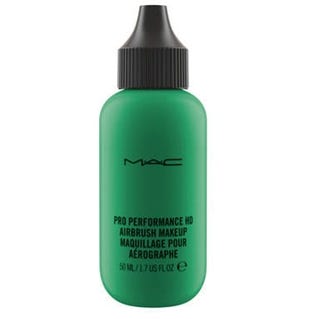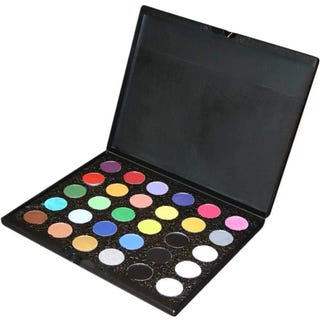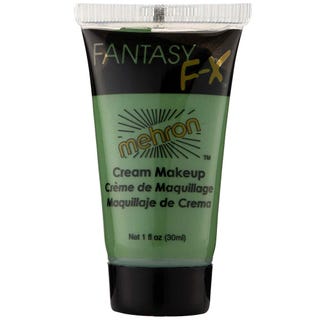 8. This dead witch makeup look
What's not to love about half-face Halloween makeup? This one from YouTuber ViiRDii combines a dark, black-and-white face paint look with a glitzy green smokey eye and fake eyelashes. It's basically the best of both worlds (aka spooky and pretty) and it's an excellent idea for anyone wanting to take a cooler, more unique approach to their witch makeup.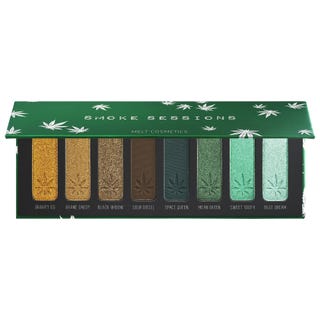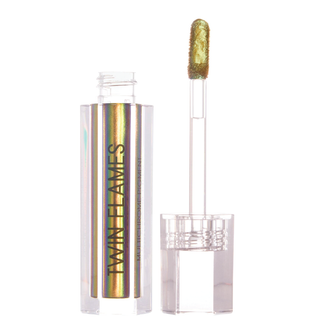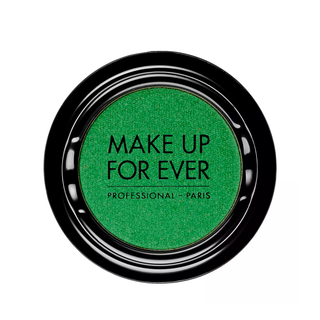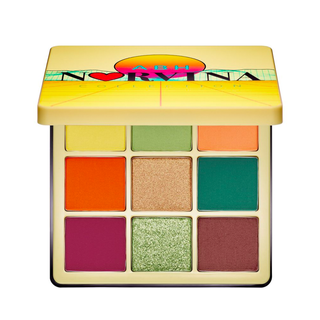 9. This cute witch makeup
If you don't love the idea of something creepy or spooky, go for this glam option from Victoria Davette. Recreating her rich, glittery eyeshadow, lots of mascara, and bold lipstick will leave you with a lowkey look that's honestly pretty enough to wear outside of Halloween (just ditch the witch hat maybe?).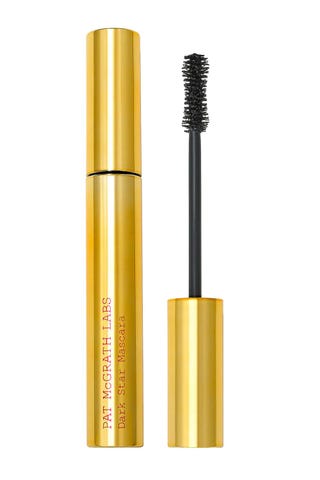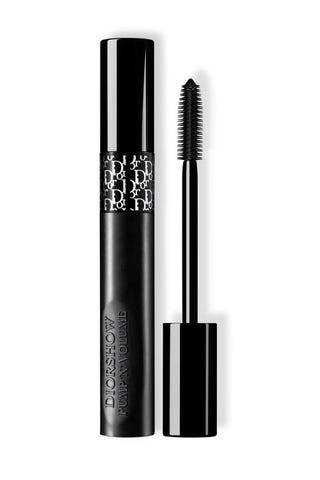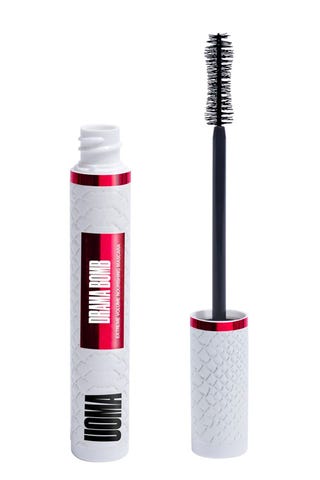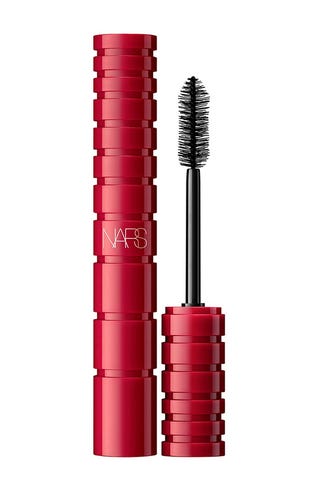 10. This fall witch makeup tutorial
The soft, autumnal tones in this witch makeup tutorial almost distract from the fact that it's pretty spooky. You'll need a steady hand and a thin eyeliner brush to recreate the vein detailing YouTuber Jasmin executes here, so don't be afraid to enlist the help of a friend if you're a total newb in the drawing department (I mean, the payoff will be worth it).
11. This SFX witch makeup
If you've always wanted to try out special effects makeup, this tutorial from MakeupByPierreJean is an excellent place to start. Don't forget to stock up on a few crafty supplies to really complete your transformation (like a prosthetic nose or a scar kit) and take your time with it to make it your own. Oh, and bonus points for finishing it all off with a witchy wig and hat.
12. This 'The Craft' witch makeup tutorial
Inspired by cult-favorite '90s movie The Craft, this witch makeup tutorial from YouTuber LesleyMarie1213 is all about the moody, grungy details (note the boxy eyebrows and overdrawn lipstick). Falsies are definitely required for this costume, so do yourself a favor and grab a lash applicator to make your life way easier.
13. This 'Love Witch' makeup tutorial
TBH, Elaine of The Love Witch is probs one of the most aesthetically pleasing costume ideas out there. I mean, just look at that '60s-inspired blue eyeshadow and wayyy over-the-top blush—it doesn't get much cuter than that. You're obvi gonna need a lot of eyeshadow to really nail this look from MUA Jackie Wyers, so stock up before you get started.
14. This starry night witch makeup tutorial
Need an excuse to wear a shit ton of glitter and super-bright eyeshadow? Allow me to introduce you to this witch makeup tutorial from Pompberry, which, surprisingly, is pretty easy to recreate. Pro tip: Make sure your smokey eye stays put by prepping your lids with one of these primers: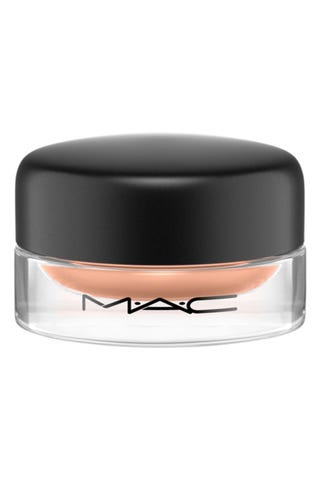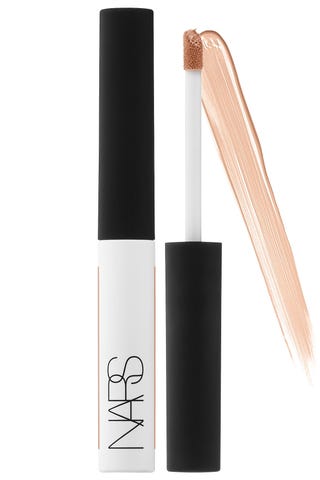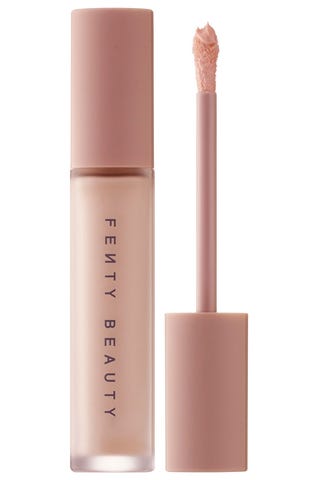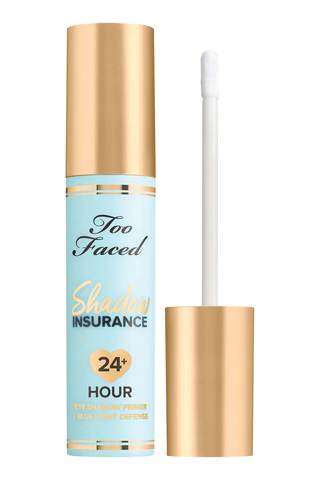 15. This wicked witch makeup tutorial
This Halloween, lean into a scarier vibe with a wicked witch makeup look. The key to recreating this ghostly complexion? Gently contouring with black eyeshadow and a fluffy brush. Just watch how YouTuber Atleeeey does it (it's, like, surprisingly easy—promise).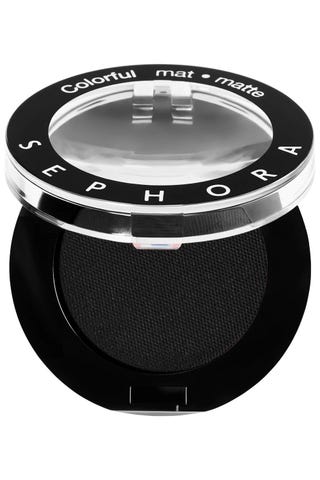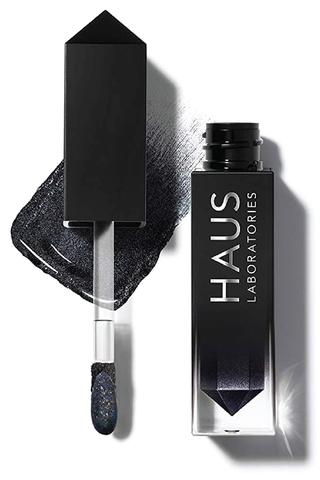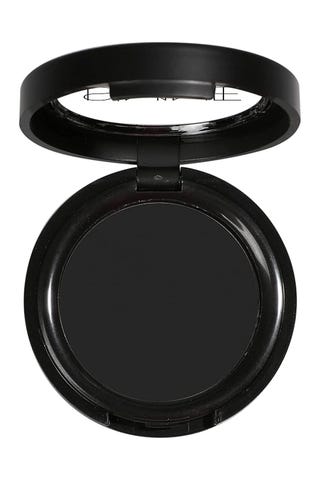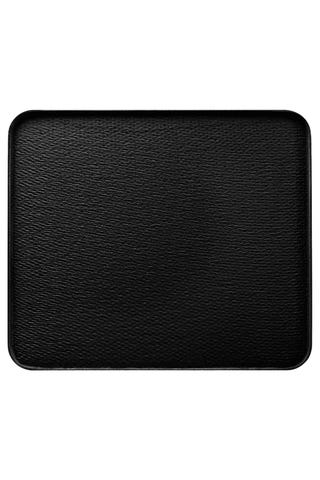 16. This glam witch makeup tutorial
The coolest thing about this witch makeup tutorial from beauty guru Maryam Maquillage is that it's completely customizable. Maryam breaks down the look into three levels—easy, medium, and advanced—so you can really make this look your own. Just make sure you have a good liquid liner on hand before you get started, k?
17. This demon witch makeup tutorial
Part vampire, part demon, part witch—this makeup tutorial from YouTuber Ellarie basically has it all. A pinky-red smokey eye is a nonnegotiable with this look, as is a deep-black base on your lids, so do yourself a favor and grab a few eyeshadow brushes to help you out with all that blending.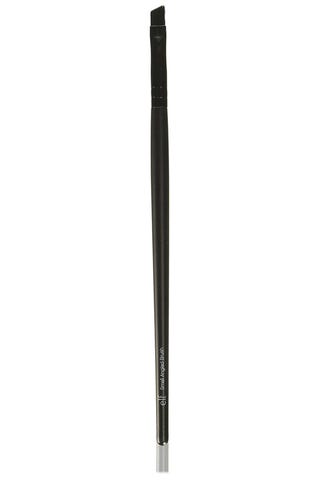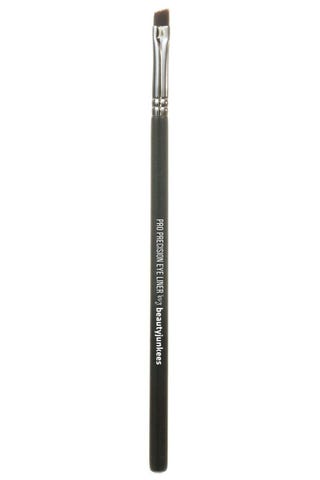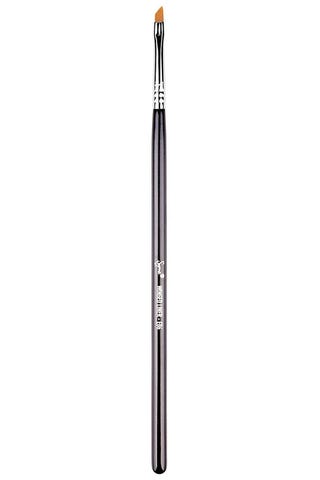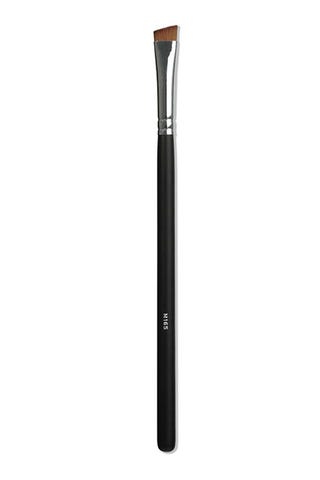 18. This silver witch makeup tutorial
Red and black aren't the only color scheme options for witch makeup, as evidenced by this cool-toned look from beauty vlogger Jordan Hanz. BRB while I go stock up on purple lipstick and ultra-long falsies to recreate this tutorial.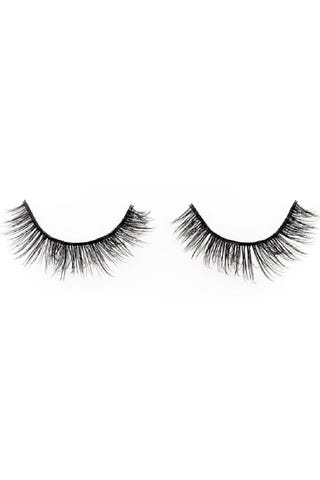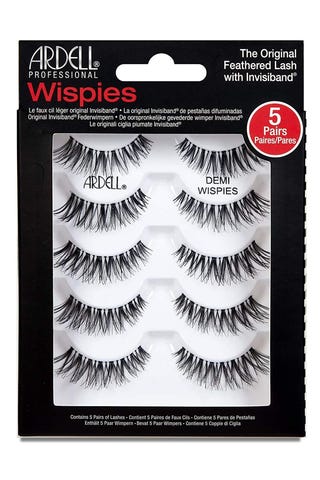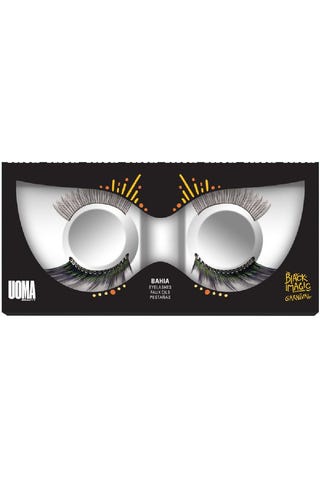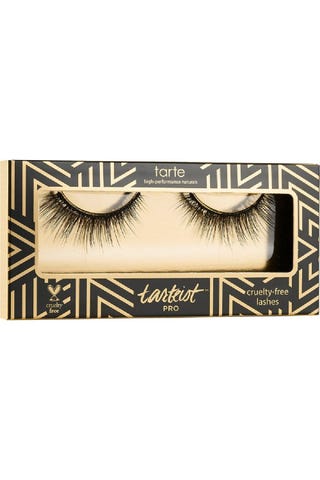 19. This badass witch makeup tutorial
DW, just because you want to be a witch for Halloween doesn't mean you have to go for spooky makeup. This glam option from vlogger AshGhotCakessTV is all about shiny highlighter, pink lids, warm blush, and vampy lips. Like, don't mind me while I try this one before Halloween.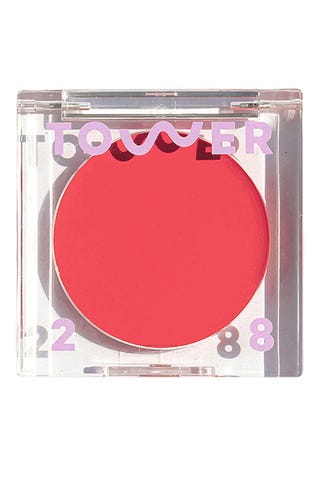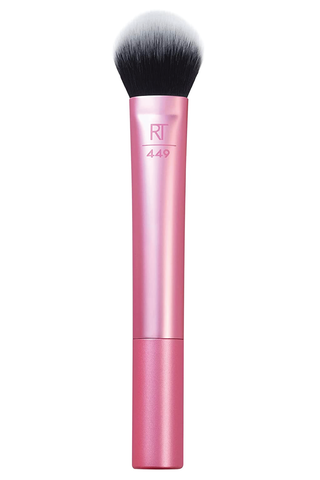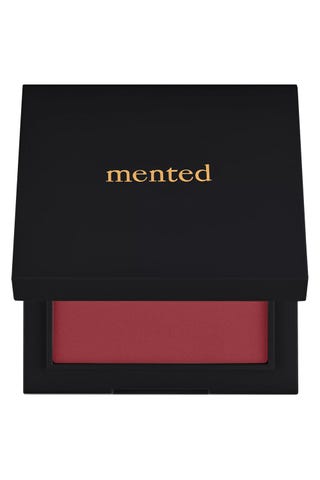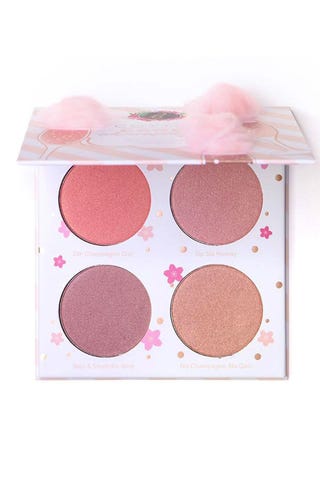 20. This moonchild witch makeup tutorial

Okay, this witch makeup tutorial from YouTuber Nikki French is a bit more advanced than some of these other looks—but if you've got a decently steady hand (and hella patience), you can definitely give it a try. Psst: You'll need some white eyeliner to recreate those little stars around your eyes.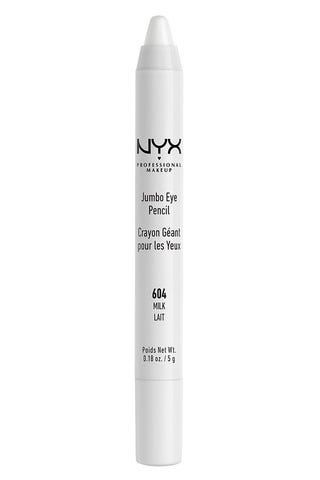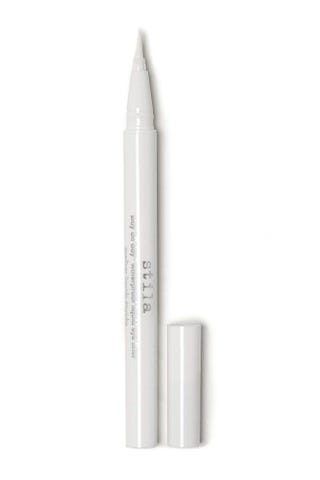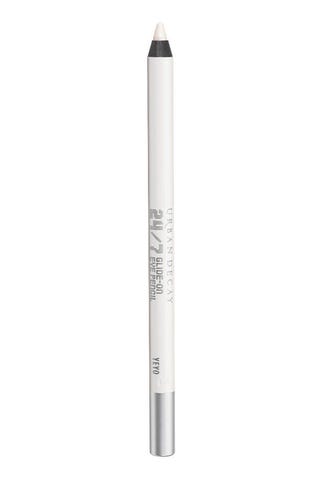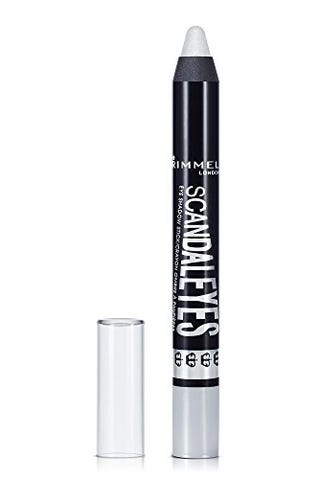 21. This subtle witch makeup tutorial
If you're hoping to have your costume carry your look, you'll love this subtle witch makeup tutorial. The perfect addition to any witch hat and broomstick, this look from vlogger Mei Yan requires holographic sparkles and the perfect red lip.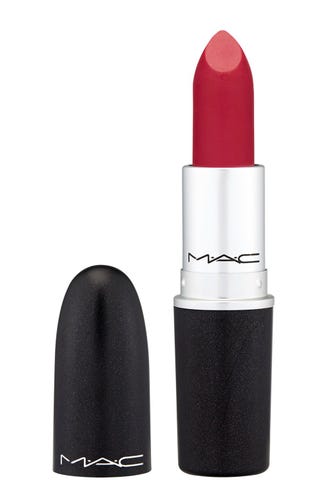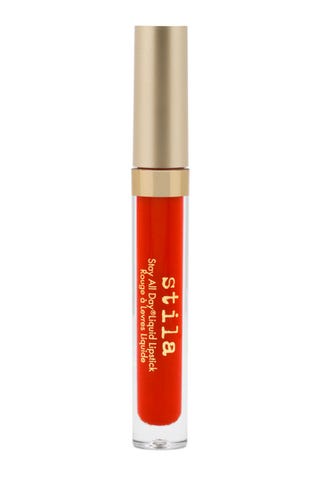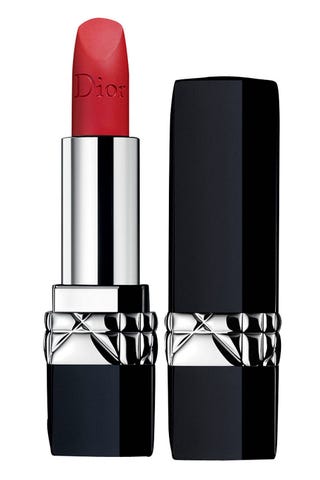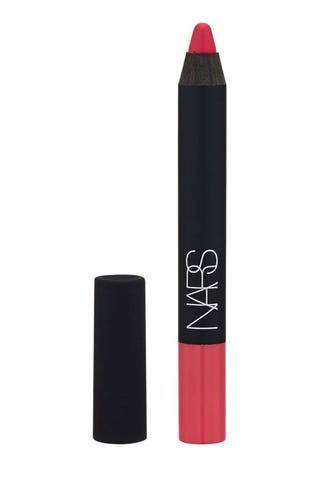 22. This 1950s witch makeup tutorial
Another glam option, this 1950s-inspired witch makeup is basically guaranteed to turn heads at your Halloween party. When recreating this look from YouTuber PinupDollAshleyMarie, make sure you pay extra attention to your eyebrows (you want them sharp and defined) and your lids (you want them layered with green eyeshadow and sparkles that look just plain witchy).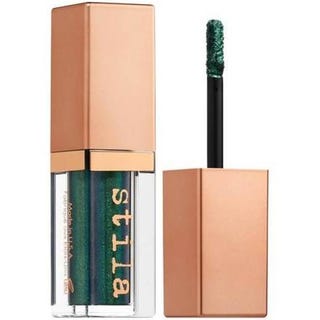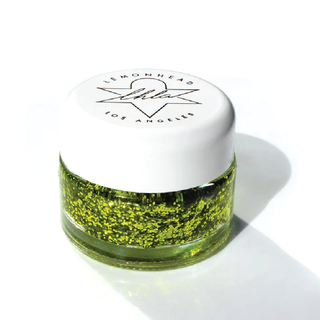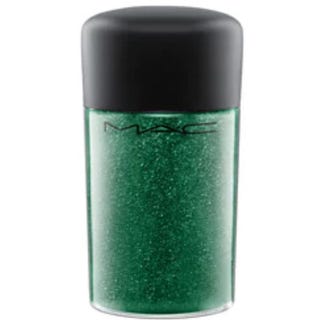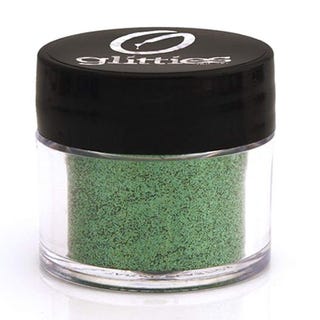 23. This witch makeup tutorial with veins
K, I know this look is supposed to be creepy-AF—but am I the only one who thinks it's also, like, ridiculously pretty? I'll chalk that up to vlogger Jenna Arredondo's perfectly feathered brows and deep smokey eye (and, you know, those realistic-looking veins). Smooth a lightweight primer on your face before you get started—it'll help make your look last through the night.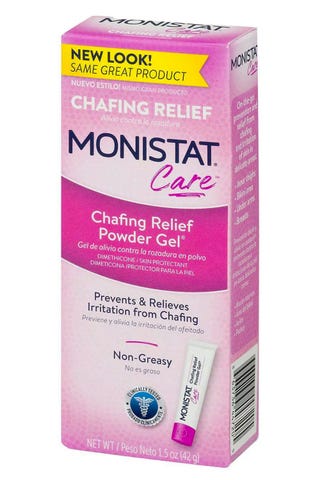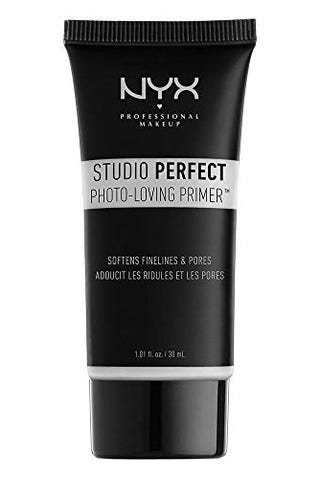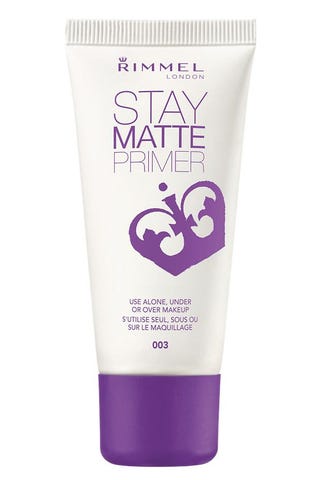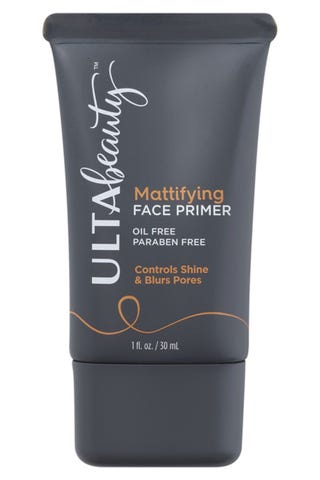 24. This holographic witch makeup tutorial
Follow YouTuber Nicol Concilio's lead and give your witch makeup a good ol' holographic treatment. Load up your Amazon cart with purple glitter, black lipstick, and a few spider web face decals to really bring the look home.
25. This evil witch makeup tutorial
Listen, I usually shy away from super-creepy Halloween makeup, but there's something about this look that I can't resist. Even better, vlogger Alexzandyy makes it look so damn easy in this tutorial. Other than black eyeshadow and eyeliner—which, let's be real, you already have—you'll want to buy white face paint for extra contrast.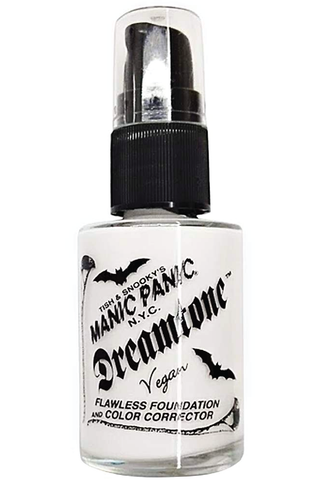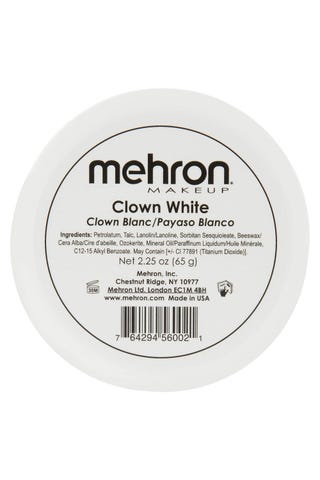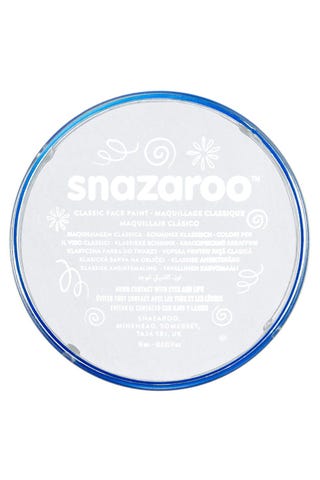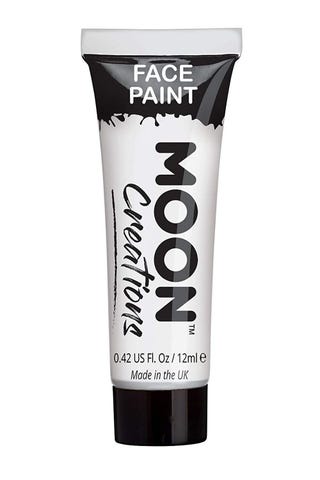 26. This 'Snow White' witch makeup tutorial
Ready to take your witch makeup to the next level? Try this Snow White tutorial from YouTuber AJ Kane, which is the perfect combination of scary and silly IMO. There's lots of detail in this look, so take your time and watch the tutorial in full before you get started. Oh, and go ahead and invest in a fresh black eyeshadow—you'll need a lot of it for this one.
27. This easy witch makeup tutorial
Need something easy you can pull together at the last minute? Vlogger Beautybyjosiek's got you covered. All you really need is a black eyeshadow palette with a few matte and sparkly shades, an inky black lipstick, and a thin pencil eyeliner (for drawing a couple of decals under your eyes). Feel free to customize this one as much as you like—you can't really go wrong.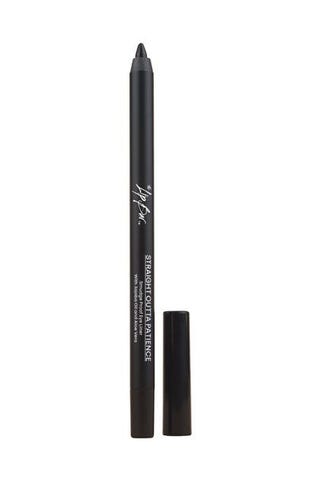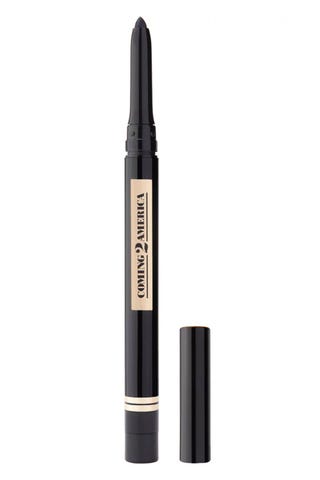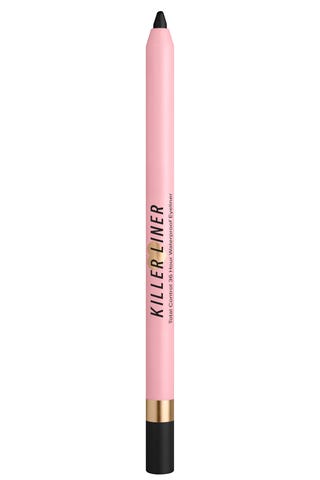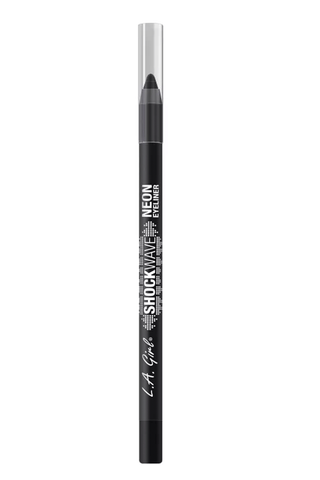 28. This spider witch makeup tutorial
Go for a super-unique vibe this Halloween with vlogger Rocio Laura's spider witch tutorial. Pro tip: Make things easy for yourself and find an eyeshadow palette that has all of your colors—something that has a couple shades of black, purple, and white. You'll also need a thin-tipped black eyeliner to make your lines and edges as sharp as possible.
29. This gothic witch makeup tutorial
IMO, there's nothing not to love about this gothic witch makeup tutorial from YouTuber Kayleigh Noelle. My favorite part? That sharp-AF eyeliner and that bold moon decal. BTW: Try to stay away from warm, sparkly eyeshadows when recreating this look—you want matte, cool-toned hues to stay on theme.
30. This white witch makeup tutorial
Don't feel like risking the chance of showing up to the Halloween party in the same costume as one of your friends? Yeah, you gotta try this witch makeup tutorial from vlogger Picturresque Regina. The combination of white eyeliner and rich maroon eyeshadow is, like, too cool to pass on. And, yes, you'll definitely need a white wig for this one.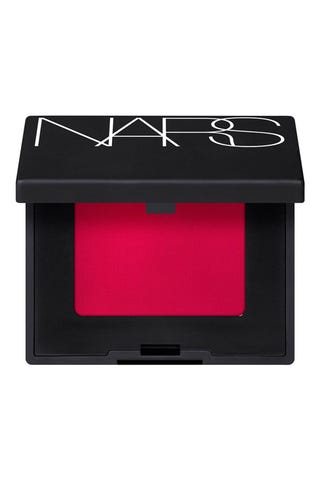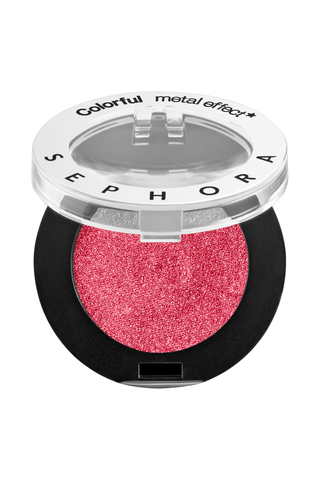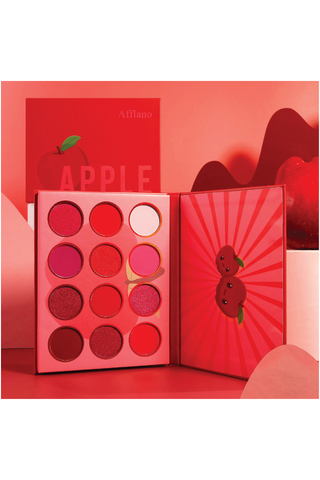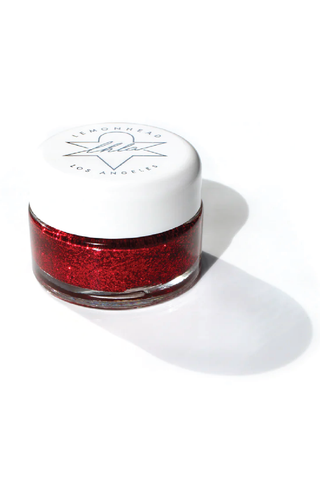 31. This 'American Horror Story' witch makeup tutorial
If you don't want to dress up as a generic witch (no shade!), you'll love this American Horror Story-inspired look from YouTuber SmashinBeauty. Heavy black eyeshadow and eyeliner will help you really bring this look to life (especially if you follow her lead and add just a touch of green eyeshadow for dimension).
32. This grunge witch makeup tutorial
Another themed option from SmashinBeauty, this witch makeup tutorial is inspired by '90s horror film The Craft. Short and boxy eyebrows will help you transform into a grungy witch—as will classic black eyeliner and a purple-black lip.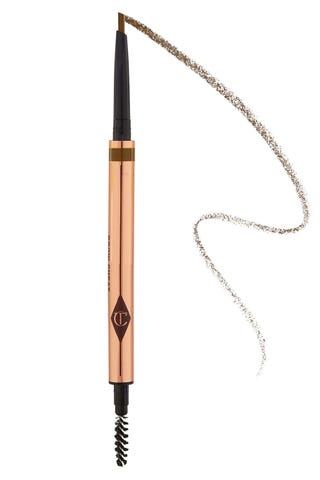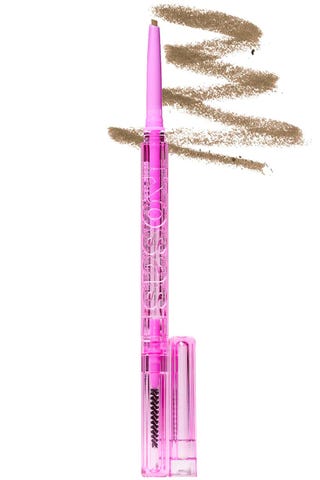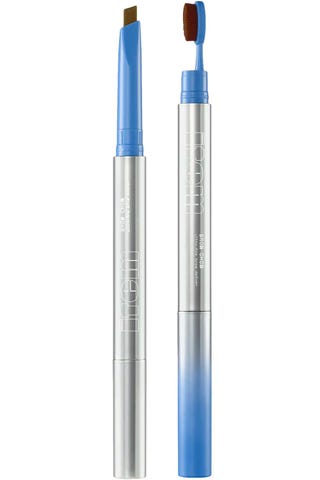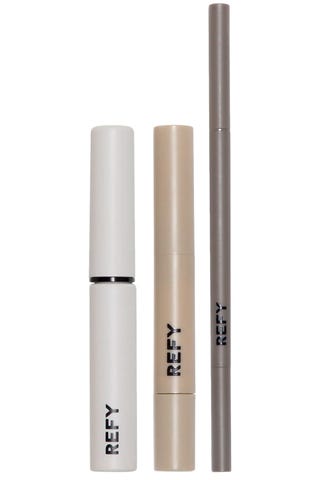 33. This witch queen makeup tutorial
Last but not least, we have this truly f*cking scary witch makeup tutorial from vlogger Roxxsaurus. You do need a bit of skill to successfully recreate this one, but if you feel decently comfortable with liquid eyeliner, you should be able to draw on your "mouth" with no problem.
Why trust Cosmo?
Siena Gagliano is a contributing beauty editor at Cosmopolitan and has two years of experience writing about beauty, fashion, and lifestyle news. She's an expert at researching and writing beauty stories, like the Day of the Dead makeup tutorials and American Horror Story Halloween costumes, and feels especially knowledgable on witch makeup thanks to years of dressing up as one. She regularly tries out new witch makeup tutorials on herself, while working with the industry's top makeup artists to try new techniques.
Ruby Buddemeyer was the beauty editor at Cosmopolitan for nearly three years and has five years of experience writing about beauty, fashion, and celebrity news across print and digital, including skeleton makeup ideas and the best Halloween makeup tutorials for beginners. Her witch makeup tutorial picks were based on video reviews and ratings.
Source: Read Full Article