Star Wars is always in style. With the origin story Solo: A Star Wars Story hitting multiplexes in May, plenty of spring collabs connected to the franchise are dropping. There's the killer Kipling x Star Wars accessories collection. Also, the Star Wars x Lip Smacker lip balm collection is mega — literally. The balms are $3.95 a piece and they contain four times the amount of product than the original lippies. So your pucker will be mega moisturized and healthy through summer and deep into fall.
Do NOT labor under the illusion that chapped, weather-battered lips are exclusive to the cold, dry, and bitter winter months. Our pouts need equal amounts of hydration and TLC in the dry, hot, and sticky summer season, since the sun's rays can do some serious damage to sensitive skin around the lips.
The Star Wars x Lip Smacker collection features six tubes of flavorful, intergalactic balm inspired by beloved, classic characters from the original trilogy. If you have a favorite actor from any point in the series, be it Harrison Ford, Ewan McGregor, or Adam Driver, or if there is a certain Rebel Scum you love to love, you can proudly display your general Star Wars fandom via your chosen lip product.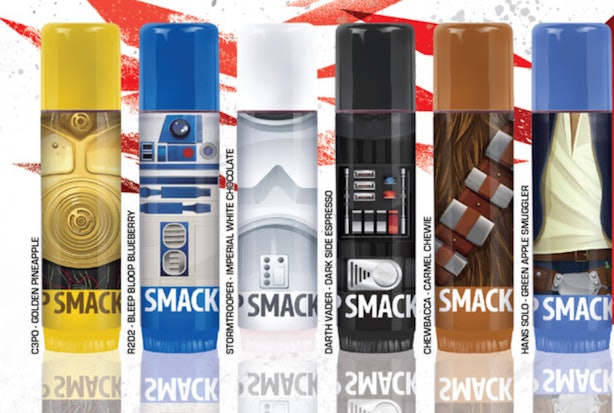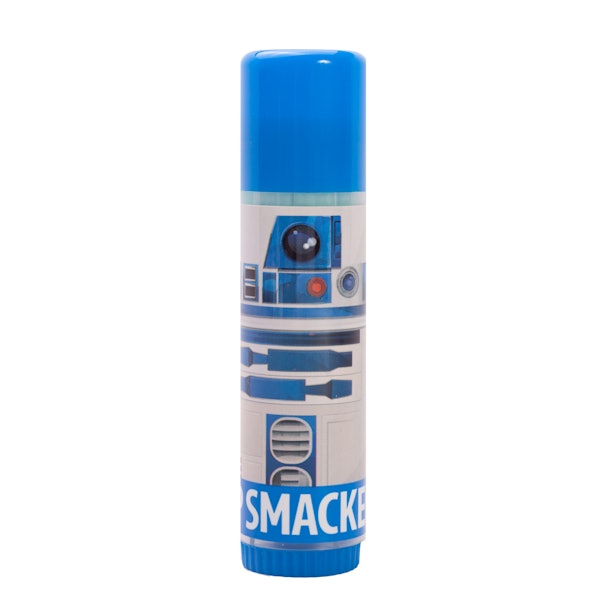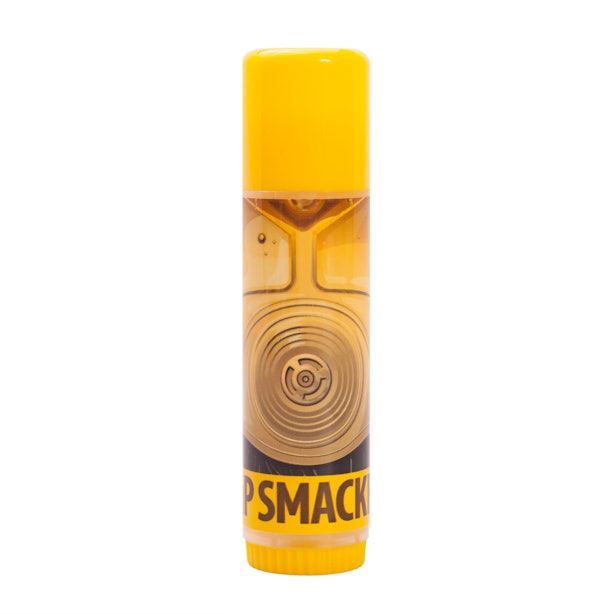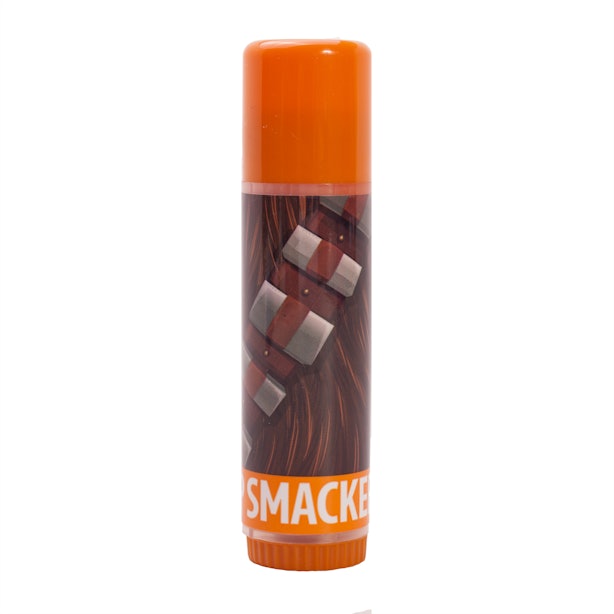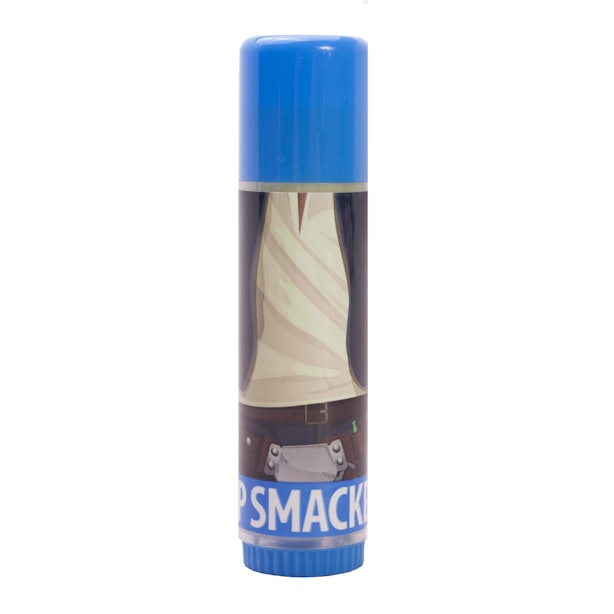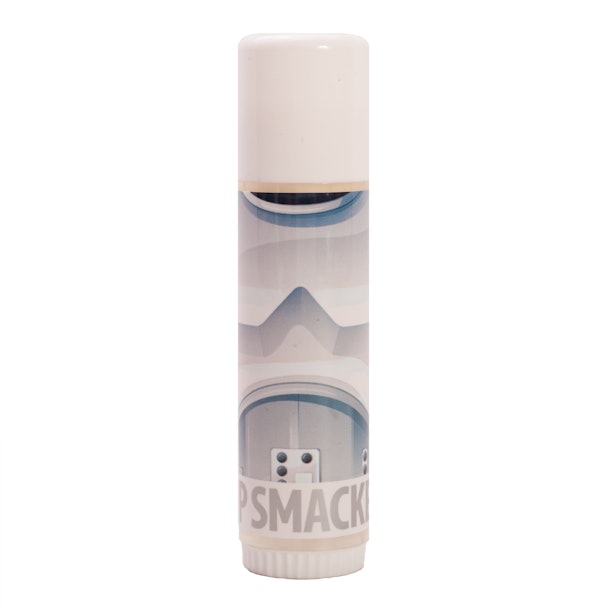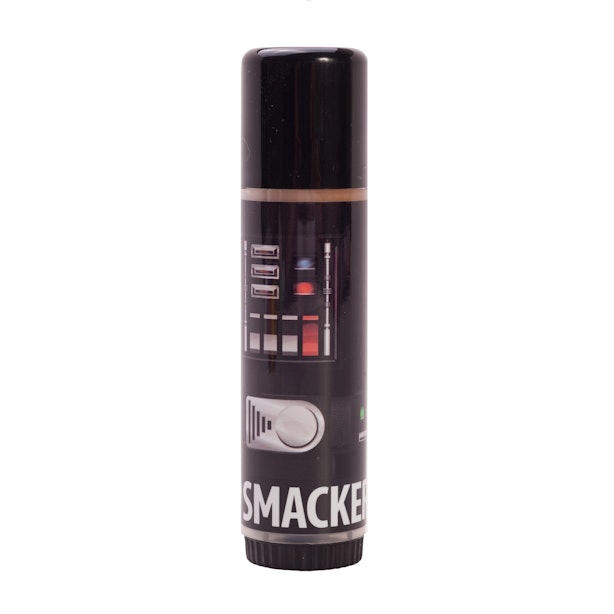 Darth Vader's flavor is Dark Side Espresso. Swipe it on your lips and then take a sip.
Now that you have fawned over how incredibly cute these lippies are, you can prep to purchase them soon! They will be available on Star Wars Day, which is May the 4th. Get it? Like "May the force be with you!"
At less than $4 a pop, you can collect each and every tube and enjoy a sweet lip treat every day. Tote them in your back pocket, in your beach bag, in the hidden pocket of your leather biker jacket, or keep them in your desk drawer.
We're interrupting our regularly scheduled programming to make you smile over this soda-inspired Lip Smacker.
The Star Wars stackable Tsum Tsum Lip Smackers are pretty adorbs, too. Princess Leia and Hans Solo are a supercouple and #relationshipgoals. The Star Wars-themed Lip Smackers are not beholden to any generation. Whether you loved the films as a kid, are only now getting into them, or have never spent a moment in a galaxy far, far away, you can still slick these balms across your mouth for maximum moisture.
Here's a sneak peek of the Kipling x Star Wars collection. It features backpacks of all sizes, makeup bags, and clutches.
The Force will be with you — always — courtesy of Lip Smacker.
Source: Read Full Article