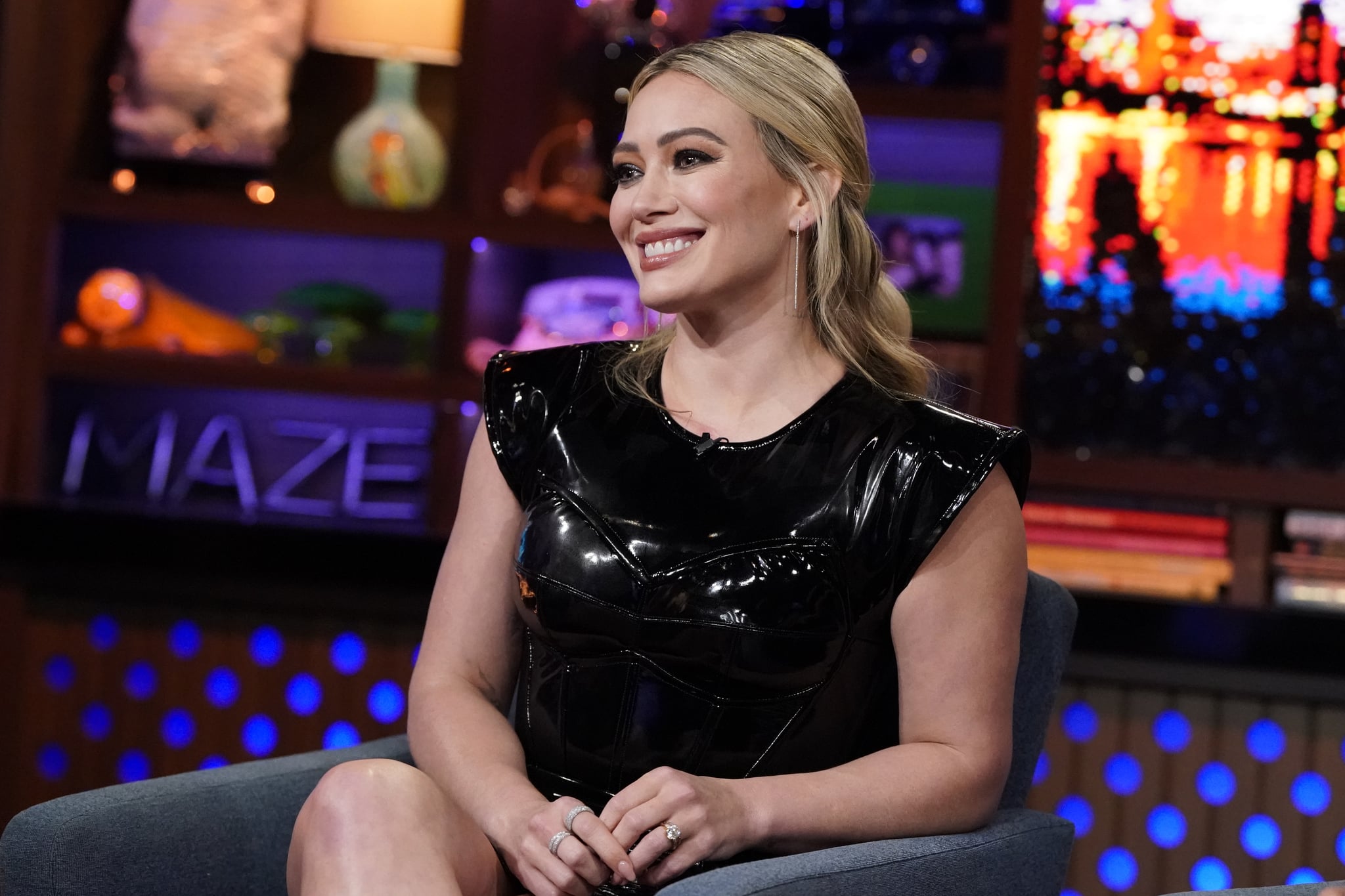 Image Source: Getty / Heidi Gutman
Hilary Duff is back in the short-hair club. On March 7, the "How I Met Your Father" star shared a look at her new chin-length bob haircut in a photo with husband Matthew Koma at Ireland Baldwin's baby shower the day prior. Styled with flipped ends, Duff's low-maintenance change appears to be a "box" bob, slated to be one of 2023's biggest hair trends.
She first revealed her fresh look on March 6, writing, "Oh yea, I chopped my hair," alongside a selfie of her cut. She credited her go-to stylist, Nikki Lee, for the "box" bob. The short-haircut trend is a textured, choppy take on the ever-popular bob, giving the appearance of a "boxy, square silhouette with plenty of volume," hair expert Nicole Petty recently told POPSUGAR. She explained that the iteration "works wonderfully" for fine hair in particular, "as it can add texture and fullness to hair that can otherwise look flat."
The mom of three last sported a similar length in late 2019, notably during her wedding with Koma at the end of December. At the time, she strayed from the traditional bridal hairstyle and wore her short hair in a slicked-back wavy bob topped with a delicate pearl headband. Since then, Duff has experimented with both light touches and big transformations like curtain bangs and blue hair, though she's best known for her long blond highlights.
Duff is one of several celebrities who've recently swapped lengthy hair for a chic bob. Emily Ratajkowski, Emma Stone, Hailey Bieber, and Lizzo have all tried on the style for size only a few months into 2023.
Get a closer look at the actor's new haircut below.
Source: Read Full Article