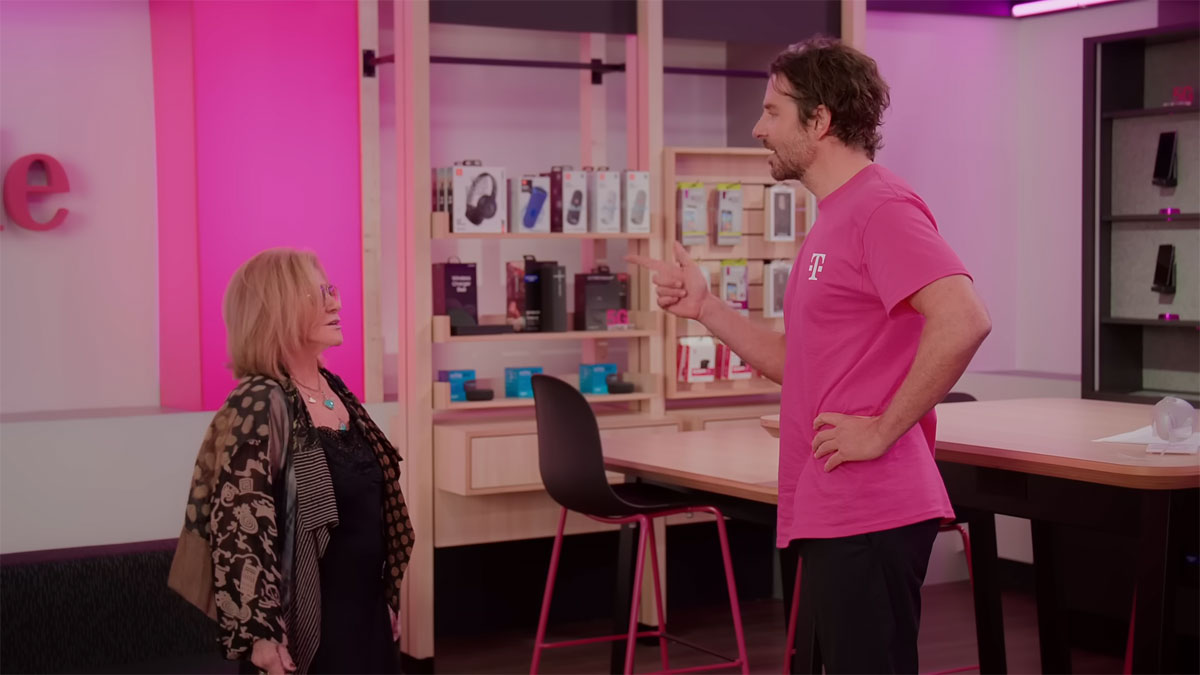 I mentioned in last week's Gossip with Celebitchy podcast that I did not want to do the Super Bowl commercials this year! I always do the most and it's a lot. Of course I ended up covering a few, as evidenced by this post. Kaiser covered the Ben Affleck and Jennifer Lopez commercial separately! Go here for that. Surely there are plenty I'm missing because I'm trying to phone it in this year. This is my approach to so many things in life lately. Here are some of my favorite Super Bowl commercials, with a focus on those that were released early. Credit to CNet for their advance list.
T-Mobile featuring Bradley Cooper and his mom

This was so funny and clever, I loved the comradery between Bradley Cooper and his mom and it made me like him more. T-Mobile also used Anthony Anderson and his mom for their Super Bowl commercial in 2020. Their campaign was more traditional and they did actual skits. It looks like they were filming a bit for T-Mobile and were messing around so much they ended up using the outtakes instead of the planned segment. It works! His mom absolutely roasted him at the end! I want to see more outtakes, they need to put that on YouTube.
M&Ms featuring Maya Rudolph

This was so dumb, simple and I loved the advance commercial so much. The one they used during the Super Bowl was flashier, but I thought the original one was funnier actually. The concept is great. We heard Maya Rudolph would be the new spokesperson for M&Ms and she did not disappoint. They already have a bunch of weird flavors (caramel is trash, how did they screw up caramel?) but how about clams? I laughed and wanted traditional M&Ms, but it's not hard to get me to want M&Ms.
Sam Adams: A brighter Boston

This is such a gem of a commercial! A dude imagines a kinder, gentler Boston and the little vignettes, featuring mobsters recycling, sports fans from opposing teams hugging it out, and people willingly giving up parking spots, deliver. Love this one.
The Farmer's Dog: Forever

Of course I cried, but I also wondered: how is that large dog still alive after this woman gets married and has a baby? Was she like 10 when she got him and 21 when she got married?
Busch featuring Sarah McLachlan

I listened to Sarah McLachlan as a teen, but most people know her from her tear-jerking ASPCA ads. This Busch commercial is a funny play on that, and I chuckled.
Booking.com featuring Melissa McCarthy and Ben Falcone

This made me want to go on vacation but that doesn't take much. I loved the settings and the fashion and the end line is the best part.
Kia: Binky Dad

Kia combines the best tropes from sports movies with some action scenes in this spot where a dad has to retreive his baby's pacifier. The end is the best part.
Mr. Peanut: The Roast of Mr. Peanut

Jeff Ross, Natasha Leggero, Atsuko Okatsuka, Frank Castillo, Yamaneika Saunders, David Lucas, and Sarah Tiana roast Mr. Peanut with cute, family-friendly jokes. I found this funny and clever and I liked the reference to their 2020 ad where Mr. Peanut sacrificed himself to save his friends.
Downy Unstopables featuring Danny McBride

I watch Danny McBride's genius series The Righteous Gemstones and I loved his Downy Unstopables commercial. It's so dumb and funny and DMX is the perfect soundtrack.
Pepsi Zero featuring Ben Stiller

This needed more of Ben's actual roles, but other than Zoolander and Meet the Parents, I can't really name one. Pepsi Zero also had an ad with Steve Martin.
Rakuten featuring Alicia Silverstone as Cher Horowitz

I know people love this, but the filters are throwing me off. It was a cute idea and it's memorable. Christian Siriano needed a bigger part!
E.l.f. featuring Jennifer Coolidge

Jennifer Coolidge is a great spokesperson, but it is not a selling point that your primer could double as super glue.
Uber One featuring Diddy

This is a fun ad with hits from Montell Jordan, Donna Lewis, Kelis, Ylvis and Haddaway. Diddy is perfect for this since he's so good at ripping off music. Great concept and really entertaining.
Avocados from Mexico featuring Anna Faris

Avocados from Mexico always has the weirdest Super Bowl ads, but this one isn't bad comparatively. Still, Sam Adams did the "nice city" trope so much better.
Experian Boost featuring John Cena

The concept for this ad is pretty basic, but it's also feel good and memorable, so it works, especially with John Cena as a spokesperson. Sidenote: Is anyone else disturbed by the filters being used in commercials now? See the Clueless-themed ad above.
PopCorners: Breaking Bad

As a Breaking Bad fan I found this entertaining and cute, I only wish it had Jesse's dirtbag friends Badger and Skinny Pete in it, they were the best!
Turbotax: Dancer

This is a fabulous and simple commercial that shows pure joy. The juxtaposition of the guy on his way to work is everything.
Doritos featuring Missy Elliot, Elton John and Jack Harlow

This is a great concept, but how is Jack Harlow the star of this and not Missy or Elton? I guess he was cheaper.
Jeep: Electric Boogie

This a dumb, fun ad featuring dancing animals. I paid attention to it, which is the point of most ads.
Coors Light vs. Miller Light vs. Blue Moon

What the hell even was this ad? The comments on YouTube are usually trash, but they summed this up well: one company owns all these brands.
T-Mobile: New Neighbor featuring John Travolta, Zach Braff and Donald Faison

The concept of the Grease song is clever, but it disturbs me that John Travolta is still getting gigs like this. Zach and Donald could have done their own commercial with a Scrubs theme, similar to the Breaking Bad ad.
Other Super Bowl Commercials and Celebrity Cameos
Squarespace featuring Adam Driver
Door Dash: We Get Groceries featuring Raekwon of Wu-Tang Clan
Paramount + A mountain of entertainment featuring Sylvester Stallone
Google Pixel: Fixed on Pixel
ETrade Baby: Wedding
Hellman's featuring Jon Hamm, Brie Larson and Pete Davidson
Heineken alcohol free featuring Paul Rudd as Ant-Man
Pringles Best of Us featuring Meghan Trainor
Crown Royal featuring Dave Grohl
GM EV with Will Ferrell
Workday featuring Ozzy Osbourne, Gary Clark Jr., Joan Jett, Billy Idol, and Paul Stanley
Budweiser Six Degrees of Bud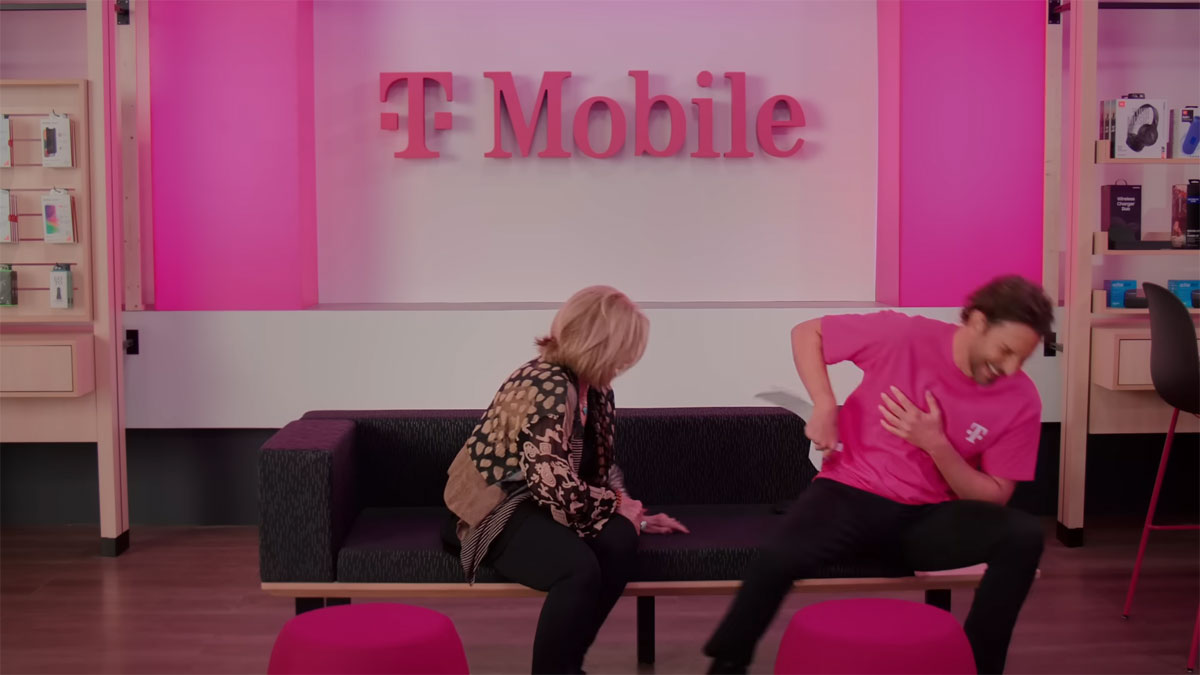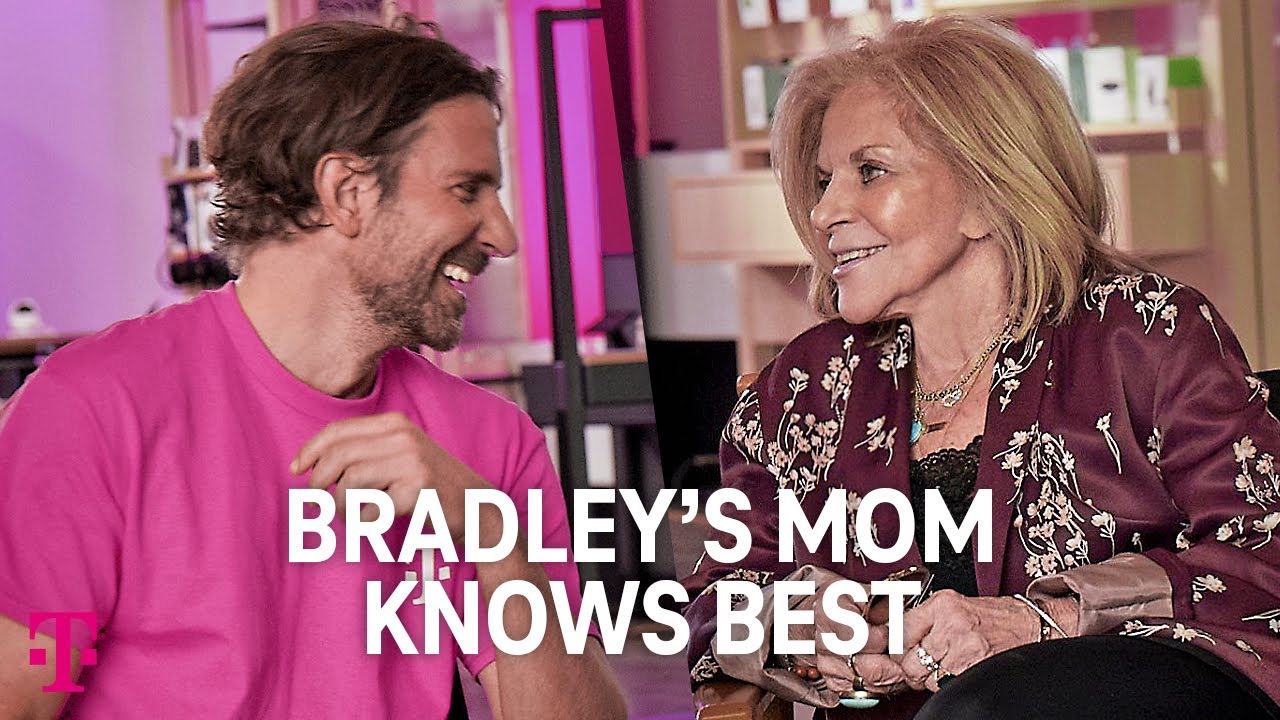 Source: Read Full Article