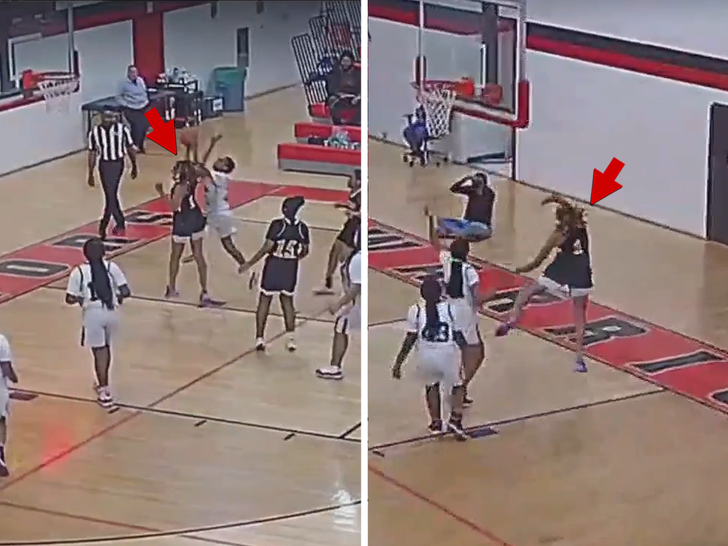 Here's a new one — a 22-year-old high school basketball coach is out of the job after trying to pass as a 13-year-old player in a junior varsity game earlier this month.
According to local reports, Arlisha Boykins — an assistant for the Churchland H.S. Truckers in Virginia — impersonated one of her players who was away from the team for a club basketball tournament on Saturday, Jan. 21.
Instead of playing with one less hooper, Boykins apparently took matters into her own hands and suited up as the student-athlete … and footage obtained by WAVY10 shows the full-grown adult balling out against the competition — driving the lane for a layup, getting a block and nailing free throws.
The outlet reports Boykins was fired as a result of the stunt … and the rest of Churchland's JV players and parents elected to opt out of the remainder of the season.
The 13-year-old's father spoke about the situation … admitting he was "shocked" the coach would do such a thing.
The school is now investigating the incident … and the student's family is asking for an apology.
Source: Read Full Article