You may have noticed that Shanna Moakler's name has been popping up all over your newsfeed lately due to her having some…opinions…about Travis Barker dating Kourtney Kardashian. Whether she's sub-posting Kourtney on Instagram, telling followers that her mom doesn't like the Kardashians (still not over that), or randomly showing off her Travis tattoo, Shanna is simply out here doing the most. Which kinda makes sense considering she's Travis' ex-wife and the mother of his kids? But it also makes zero sense given that they haven't been together for a literal decade. Either way, Travis and Shanna have a lot of history—from their MySpace feuds to their reality show. Behold, everything you need to know about their slightly chaotic relationship.
They Got Married All the Way Back in 2004
Travis proposed to Shanna at Disney Land's Haunted Mansion, and they proceeded to have a Nightmare Before Christmas-themed wedding. Here for it!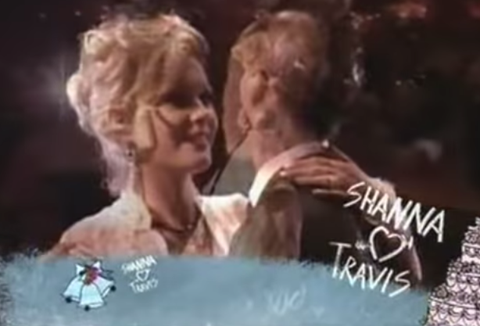 They Broke Up Over 10 Full Years Ago
Like…they haven't been together in. a. minute. Which seems noteworthy due to the sheer number of thoughts Shanna has about Travis' relationship with Kourtney. But to be fair, they've had a lot of ups and downs. Travis filed for divorce from Shanna two years after their wedding, and then they got back together twice before finalizing their split in 2008.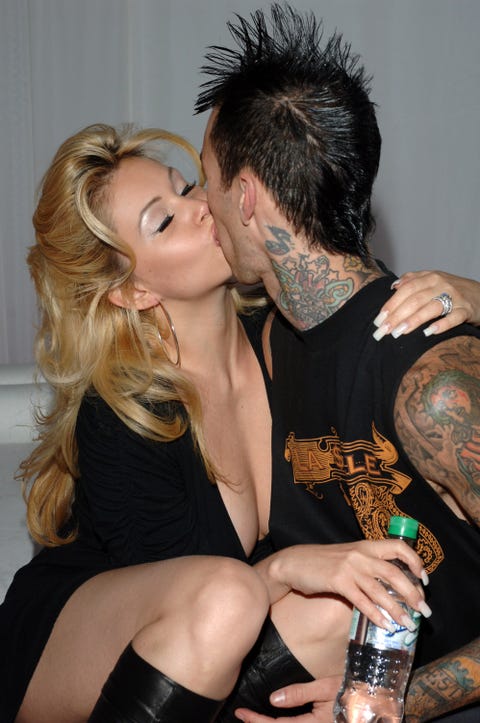 Their Split Was Super Messy
By which I mean they spent time dragging each other on MySpace, lol. These posts have loooong since been removed, but basically Travis accused Shanna of cheating in a blog on his MySpace, and she then gave a statement to TMZ, saying in part, "If that MySpace site was truly created by Travis then I'm seriously concerned for his mental well being. The picture he paints is so far-fetched that I can't believe this is his reality. If it is, then I'm truly concerned for him. Perhaps the lifestyle he leads is taking its toll on him."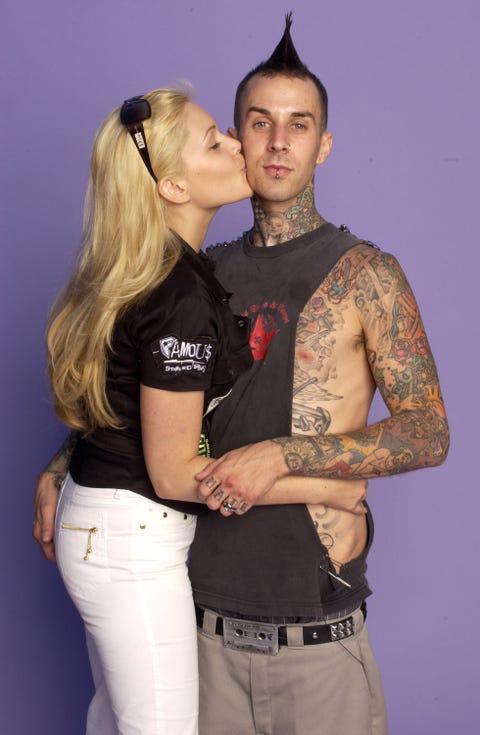 Travis even went so far as to give a straight-up Q&A-style interview about his split to People in 2006, saying Shanna used to "egg" his friends: "She was unfortunately in a relationship before where someone was unfaithful to her and she told me when we first met that it scared her. I understood that going into it, but I didn't know it would be to the extreme that it was. To the point where I couldn't have friends that were girls and I couldn't hang out with my guy friends. They would get egged if they came to my house."
Nowadays, They Co-Parent Their Kids
Travis and Shannon share two children together: 17-year-old Landon Asher Barker and 15-year-old Alabama Luella Barker. Travis is also extremely close to his step-daughter Atiana Cecilia De La Hoya. Back in April 2020 (so, before Trav and Kourt got together), Shanna told Hollywood Life that coparenting their kids was "going great!"
https://www.instagram.com/p/CBtNvqeH1qd/?utm_source=ig_embed&utm_campaign=loading
A post shared by Shanna Moakler (@shannamoakler)
They Had a Reality Show Together
Anyone else remember Meet the Barkers? Truly, me neither due to repressing that time of my life deep into the recesses of my brain, but here's the intro. It's a lot!
Somewhat amusingly, Travis opened up about the reality show to Khloé Kardashian on the award-deserving series KOCKTAILS WITH KHLOE, saying, "It was so real that I didn't feel any type of way. It was like what was really going down. There was just cameras documenting it."
Shanna Has a "Travis" Tattoo
We know this thanks to her decision to show it off directly after Travis debuted his Kourtney tattoo on Instagram:
https://www.instagram.com/p/CLYAaxaFR_H/?utm_source=ig_embed&utm_campaign=loading
A post shared by Kourtney Kardashian (@kourtneykardash)
In a video of Shanna talking to paps obtained by TMZ, she mused, "I have [seen the tattoo], yeah, it's beautiful, yeah, it's nice, it's nice. Welcome to the club, he's got a couple more on there too."
Oh, and when asked if Travis has her name tattooed, she said "Yeah, he does, he has my name. Now it's her turn. It's her turn to get his name on her."
Speechless.
Shanna Thinks Travis Is Copying Their Romantic Moments for Kourtney
You know how Travis hired a plane to say "happy birthday Kourtney" in THE SKY?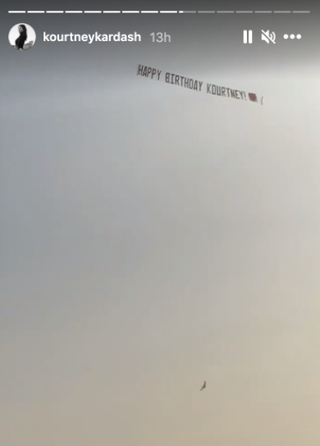 Well, apparently he did this for Shanna first and she's not thrilled. "Shanna's moved on from Travis, but it's been hurtful that everything he's doing for Kourtney he did before for her, like the plane flying overhead, the flowers. It's all exactly the same," a source tells People. "Shanna and Travis are cordial with each other and are friendly—they have a long history together. Again she's moved on from Travis and has her own boyfriend and life, but this is just hurtful to her."
Of course, Shanna herself has made it, um, clear that she's not particularly here for the Kardashians in general. By which I mean she responded "mine too" when an Insta follower commented "My mama likes everyone besides the Kardashians 😂😂😂."
Also, let's not forget that she posted this….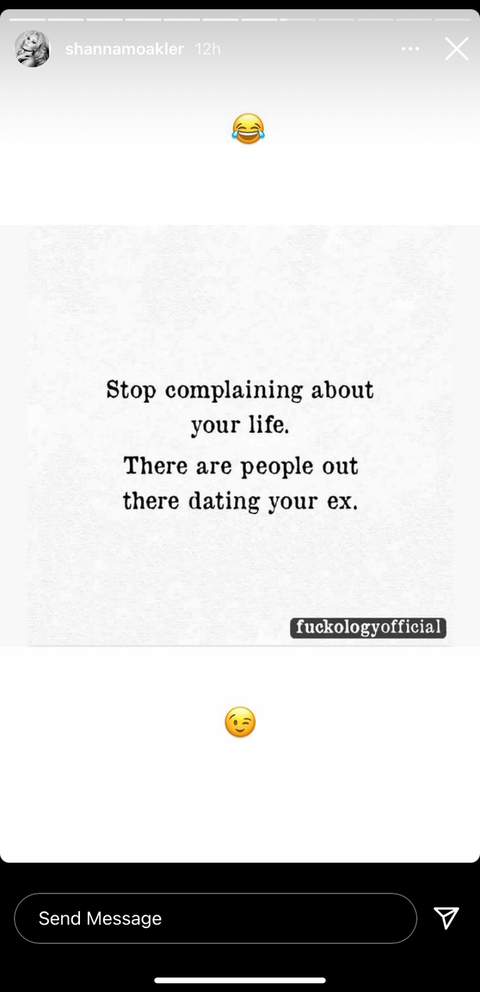 Welp. This has been a journey!
You love all the deets on celeb news. So do we! Let's overanalyze them together.
Source: Read Full Article