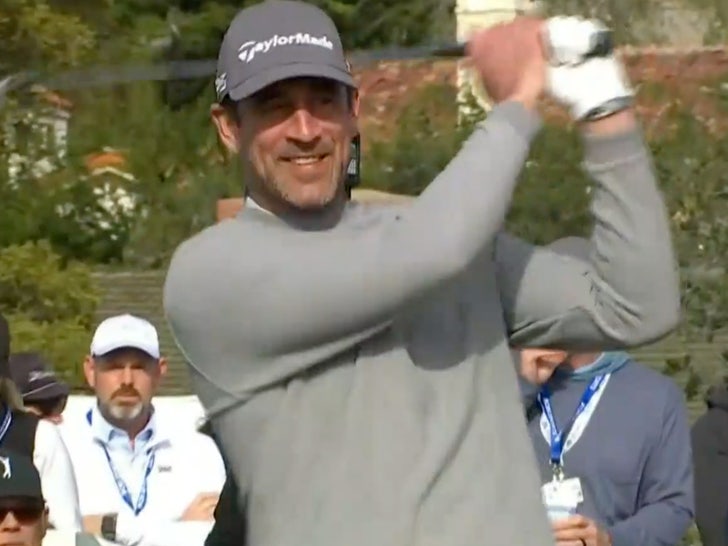 If Aaron Rodgers gets traded this offseason, apparently it won't be to the 49ers … the star quarterback said Thursday he's "not going to San Fran."
The Green Bay Packers star made the proclamation while getting set to tee off on a Par-3 at the Pebble Beach Pro-Am … after a hole announcer had asked if he had any news to share.
Of course, Rodgers was smirking ear-to-ear as he made the statement — so it's hard to determine whether or not he was being serious … or just trolling the Northern California crowd.
Rodgers has been rumored to be on the trade block for weeks — and with the health issues in the 49ers' quarterback room, many thought SF might be an ideal landing spot for the future Hall of Famer.

Davante Adams Tweet Fuels Aaron Rodgers-To-Raiders Speculation
Then again, the New York Jets and the Las Vegas Raiders — whose best player, Davante Adams, openly recruited Rodgers in a tweet on Wednesday night — also make a ton of sense for the QB.
Green Bay has yet to say publicly if it's shopping the 39-year-old signal-caller … but either way, a decision's gotta be made within the next few months, if not weeks.
It seems, though, Niners fans shouldn't be holding their breath regardless.
Source: Read Full Article