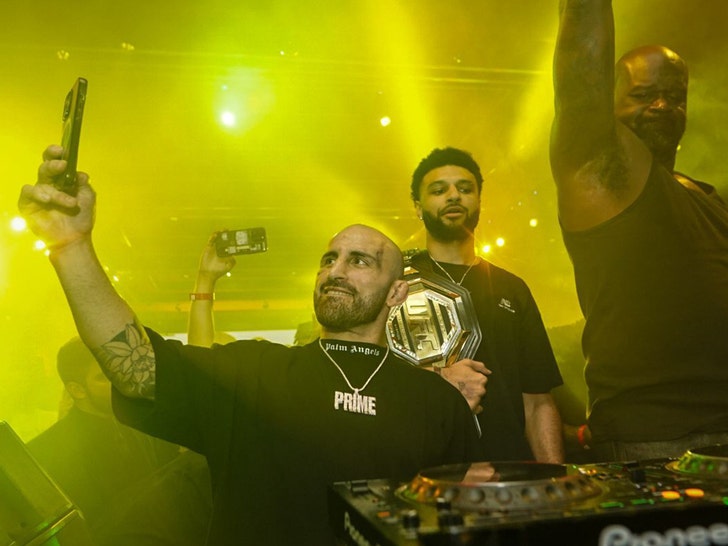 Alex Volkanovski partied HARD after his dominant win at UFC 290 … hitting a Vegas hotspot with none other than Shaquille O'Neal and NBA star Jamal Murray!!
The guys all met up at Encore Beach Club late Saturday night at Wynn Las Vegas — just a couple hours after Volk's ultra-impressive third-round TKO of Yair Rodriguez — and the trio got after it.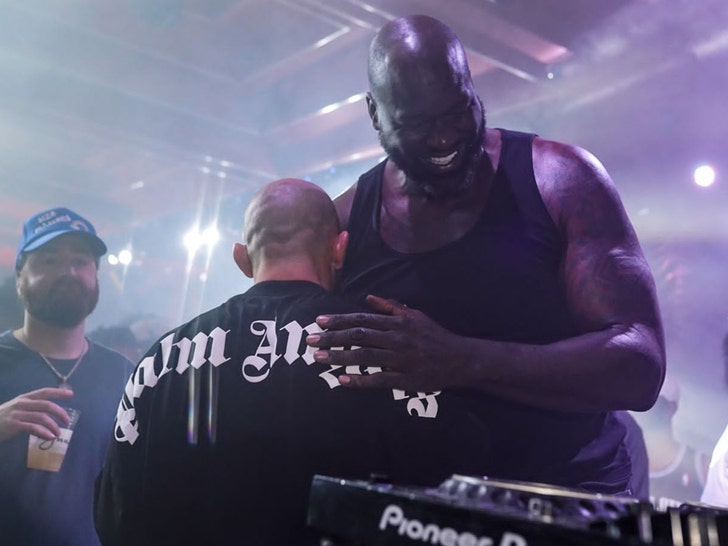 As O'Neal was DJing for a huge crowd that had gathered at the nightclub … Volkanovski and Murray (the NBA star rolled up to 290 w/ Volk) hit the booth with the Lakers legend to rile up clubgoers as well.
The guys fist-pumped the night away … and, at one point during the festivities, the 34-year-old fighter actually climbed onto the booth with his championship belt and danced his face off!!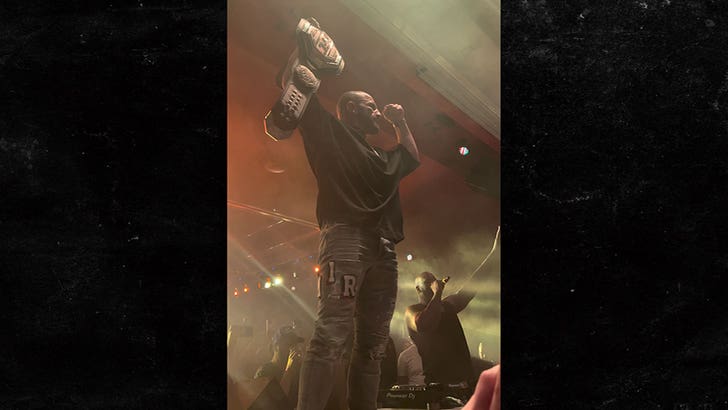 A bunch of other celebs hit the scene to celebrate the big win too … fellow UFC star Israel Adesanya took some time out to enjoy the moment with Volkanovski — as did NBA players Trae Young, Myles Turner and Aaron Gordon.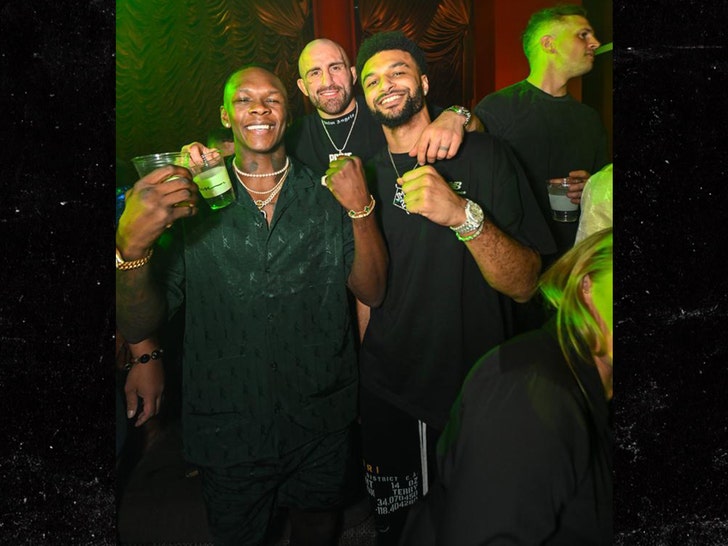 Of course, Volkanovski deserved every bit of the reception … his victory over Rodriguez absolutely cemented his status as one of the best to ever do it in the UFC.
Up next for Volkanovski (after he has arm surgery) could be a rematch with Lightweight champ Islam Makhachev or a matchup with contender Ilia Topuria … but for now, it's clear he's super content enjoying the spoils of his victory.
Congrats!!
Source: Read Full Article