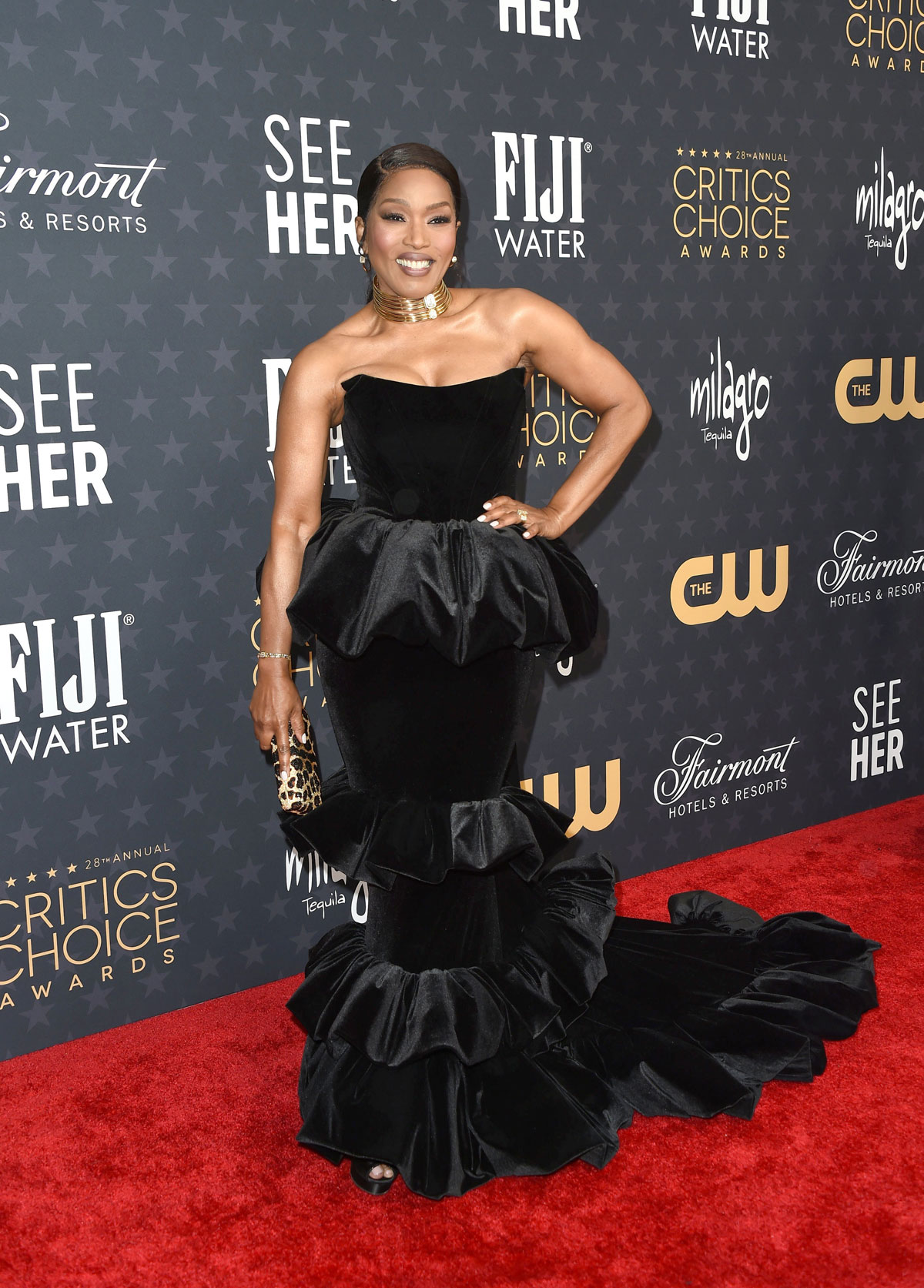 Angela Bassett took home the Critics Choice Award last night for Best Supporting Actress in Wakanda Forever. She's been sweeping this awards season and is the one to beat at the Oscars in March. She was in a formfitting black Christian Siriano with a ruffled peplum and hem. It's not my favorite gown, I liked her Golden Globes look better, but her styling elevates it. She elevates everything.I loved how her husband, Courtney B. Vance, has his phone out recording her when she wins. I hope he does that at the Academy Awards too! Her necklace and earrings are Messika. (Thanks JJ for the ID!)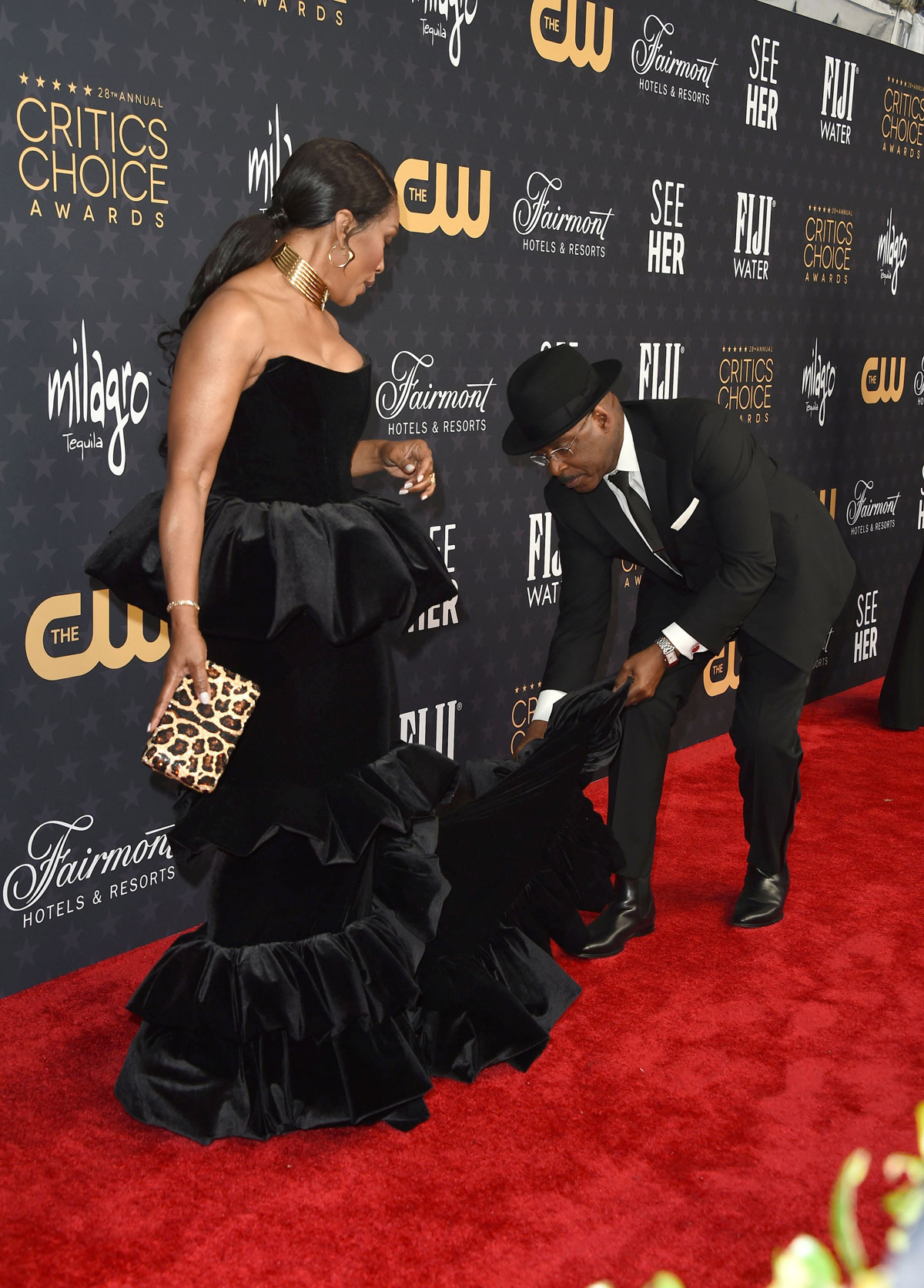 Her bathroom looks so nice!
https://www.instagram.com/p/CndN8pPv1wQ/
Amanda Seyfried won Best Actress in a Limited Series for her work in The Dropout. Notice how, unlike Austin Butler, she's not still speaking in her character's voice. I want to know the musical she's working on that kept her from the Golden Globes! Everyone is speculating about it. (Update: It's a Thelma and Louise musical with Evan Rachel Wood! That sounds promising.) She was in a bizarre gold Ferragamo with a boned corset featuring a fringed bustline. It was unique, I'll give her stylist that. Apparently the dress was from a single piece of fabric and kept ripping during the ceremony. That incredible necklace is Cartier.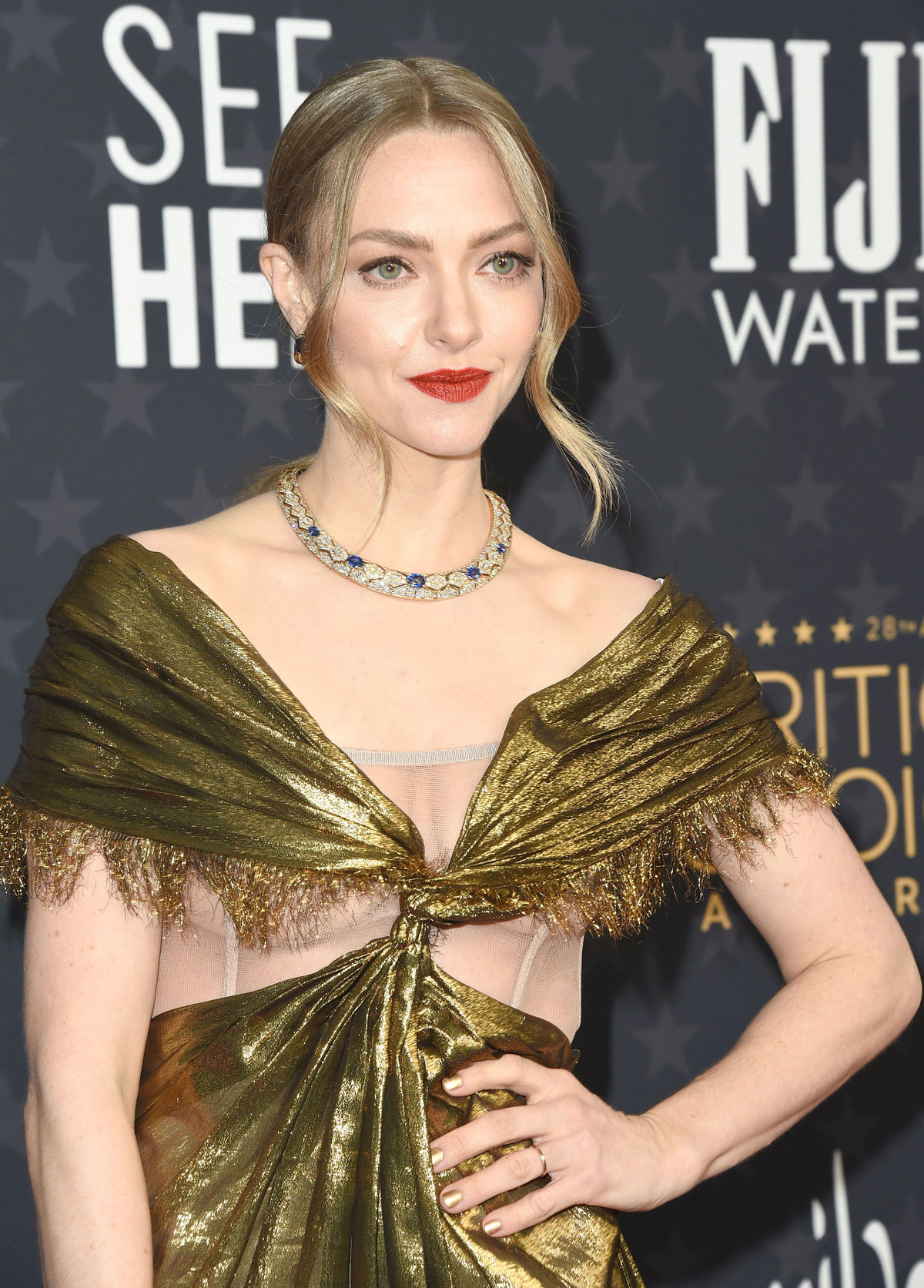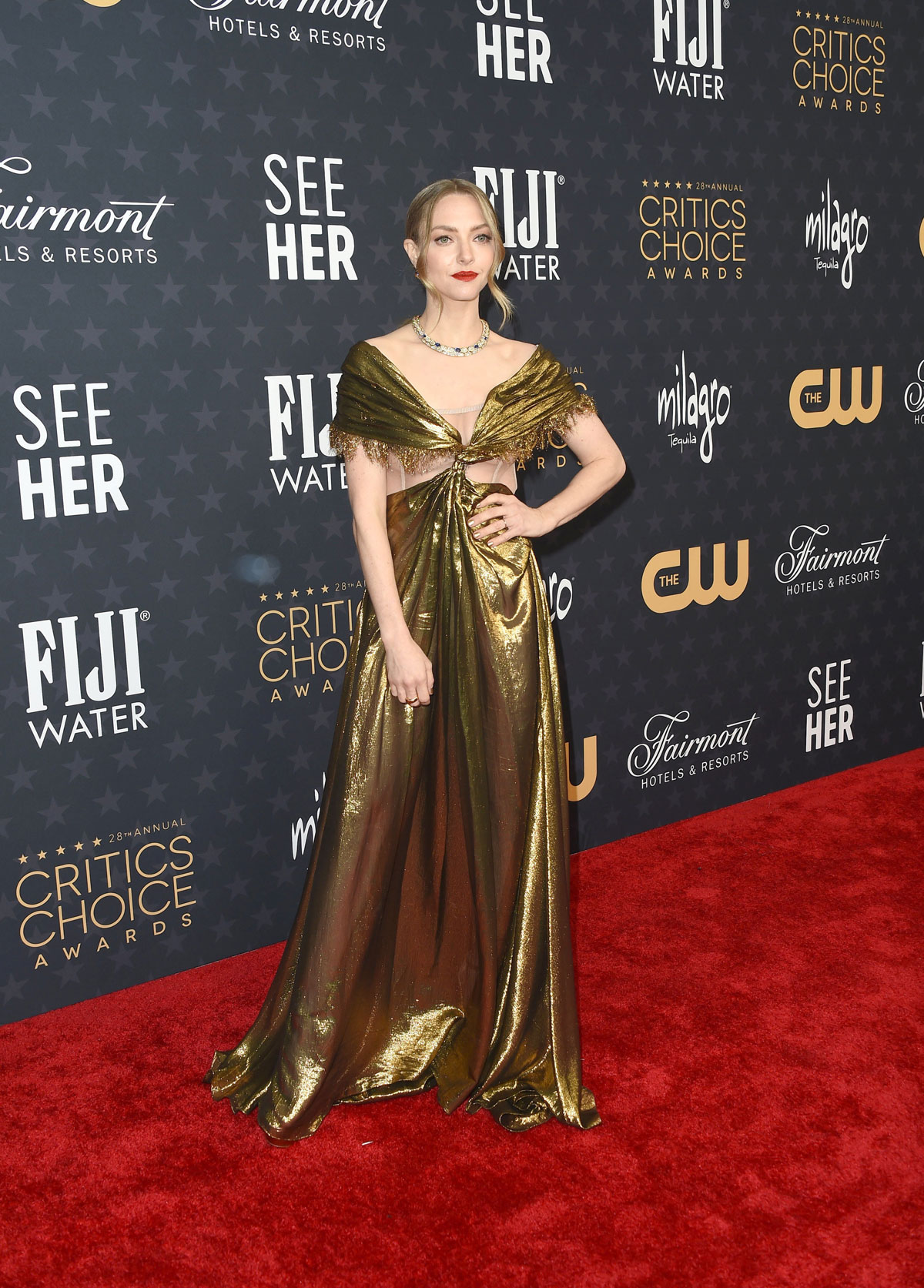 Julia Garner was nominated for Best Supporting Actress In A Drama Series, for Ozark, which went to Jennifer Coolidge. She was also in Ferragamo, in a red mullet dress with a bandeau top and sheer front. This is pretty bad, Ferragamo did these actresses dirty, but I like her Bvlgari necklace. I remember when Naomi Watts was wearing her snake necklace on all the red carpets. Those never go out of style.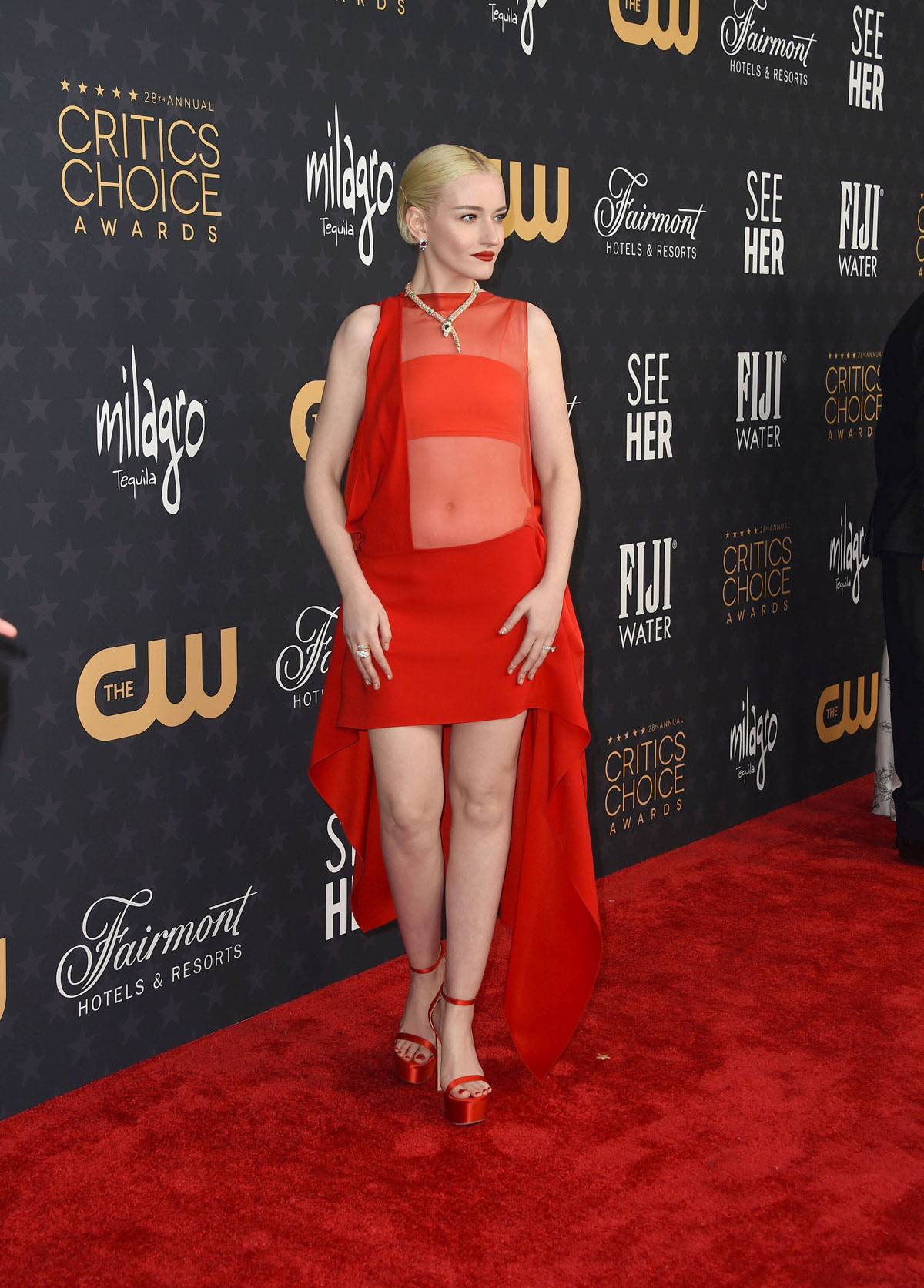 Embed from Getty Images
Presenter Kerry Washington was in a really awesome strapless Armani gown with a floral sequin pattern. This doesn't photograph as well as it looked on camera. I hope we see more floral patterned gowns this awards season, that's a minor trend I've noticed which is striking when it's done well.
Embed from Getty Images
https://www.instagram.com/p/CndR4xpJpjp/
Photos credit: JPI Studios/Avalon and Getty
Source: Read Full Article