Anthony Mackie has been the talk of Hollywood since starring in Marvel's hit TV series The Falcon and the Winter Soldier. Mackie, who has starred in previous Marvel works such as the Avengers and Captain America franchises, made history by becoming the first Black actor to land the role of Captain America.
Mackie was recently honored for the accomplishment at the 2021 MTV Movie & TV Awards, winning the award for "Best Super Hero." When asked how he felt about the achievement at the award show, Mackie had a hilarious response.
Anthony Mackie won 'Best Super Hero' at the 2021 MTV Movie & Awards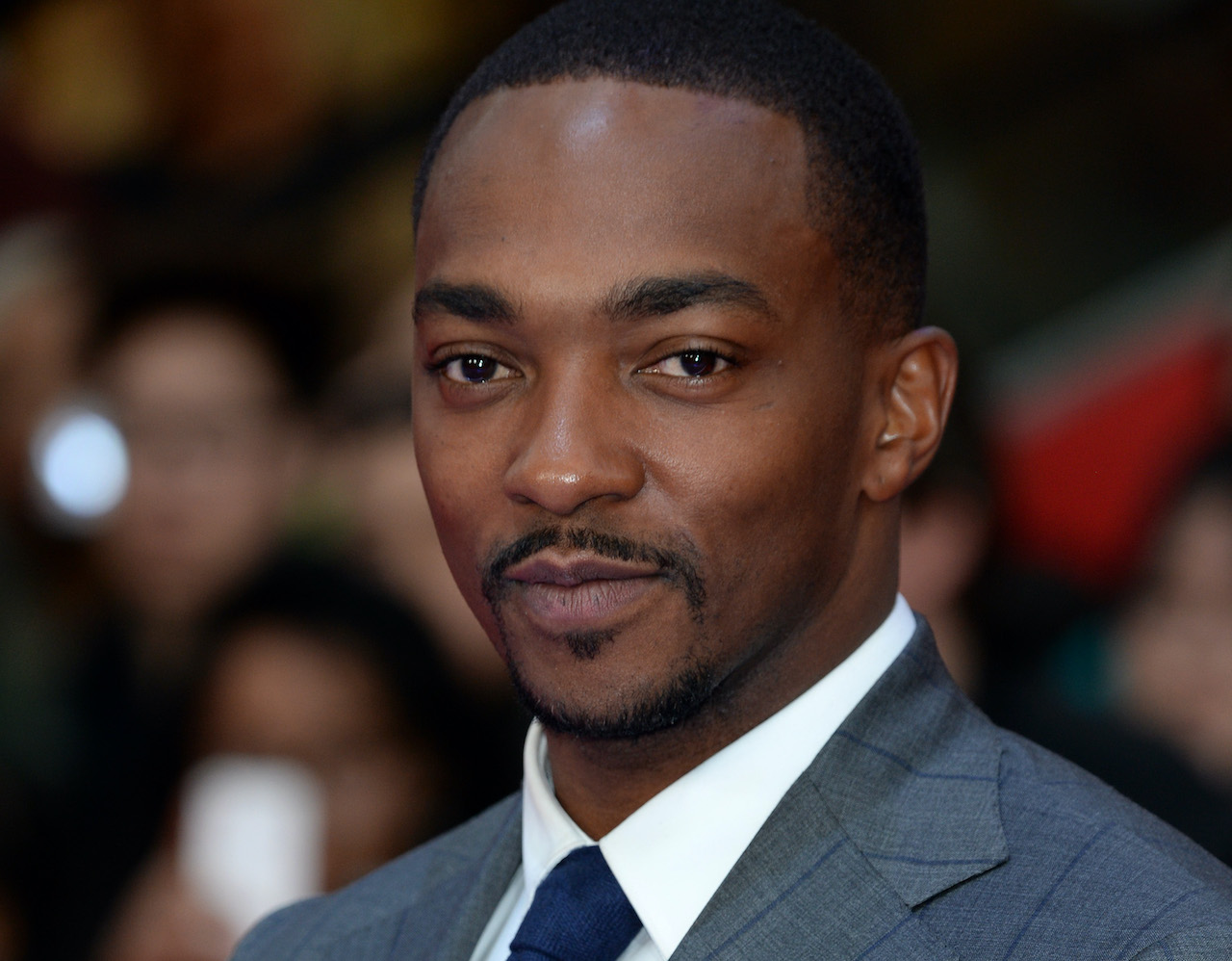 Mackie shared his feelings about his big win during an interview with MTV News at the awards show.
"I don't know what it means, but yes, I'm the best hero of 2021," Mackie said.
Looking to cash in on the recognition, Mackie joked that he intends to use his award at the grocery store to get free items.
"I'm taking this to the grocery store and I'ma be like, 'Hey, I get to check out first … Give me all of my Claratin at the pharmacy. I get privileges for this."
He says his life hasn't changed at all since becoming Captain America
In the same interview, Mackie revealed that his life has largely stayed the same since being named Captain America. He hasn't received any free items or discounts, which has been disappointing.
"Not at all man," Mackie said. "I don't get free meals at restaurants, like people—they haven't sent me a Tesla. Literally—nothing has changed."
He didn't think America would be supportive of him as Captain America
Mackie's winning of the award shows that many Marvel fans throughout the world are supportive of him as Captain America. In a separate interview with Trevor Noah, Mackie admitted that he thought he was going to receive a lot more negativity about the role than he has. 
"Well, what's been interesting—and I expected to have those conversations, I expected that to be the 'internet buzz'—but I haven't received that at all," Mackie told Trevor Noah. "It's easy for us to look at the news and look at what's going on and say, 'All people are bad, the world is going to sh*t, but the reality of it is, most people are good people. And a lot of people are really excited about the idea of the Falcon becoming Captain America and what that means, not only in the cinematic universe, and in the comic book universe, but in our true reality."
He has 1 goal as Captain America
In the same interview with Noah, Mackie noted that the role will show kids from every ethnic background that anything is possible. He says that his goal as Captain America is to remove some of the racial ignorance and insensitivity that has plagued the generations before him.
"We're only as F'ed up as our parents and grandparents were," Mackie said. "And my only goal by becoming Captain America is not to pass on the lineage of F-ed on nature that came from the generation before me."
Source: Read Full Article