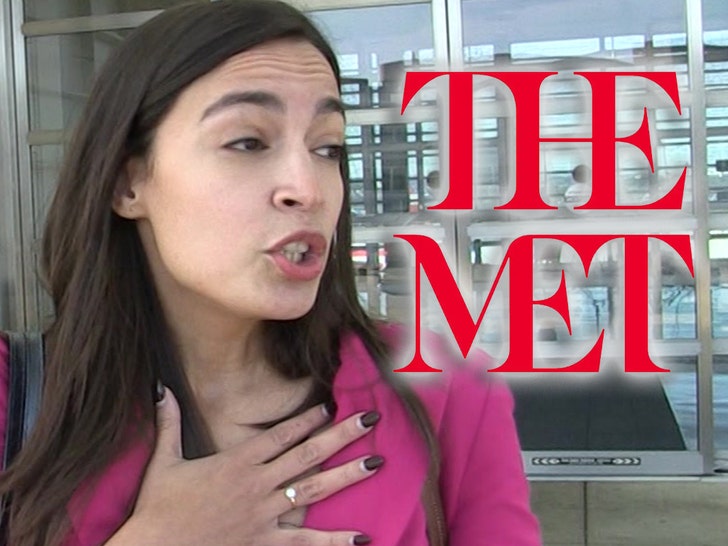 Rep. Alexandria Ocasio-Cortez delayed making payments in regards to her Met Gala appearance two years ago — this according to the findings of an ethics investigation.
The NY congresswoman has been at the center of a Capitol Hill probe for about a year, and this week … the results were released. According to the fact-finders, it looks like AOC and/or her staff were quite slow in paying people back … to the tune of thousands of dollars.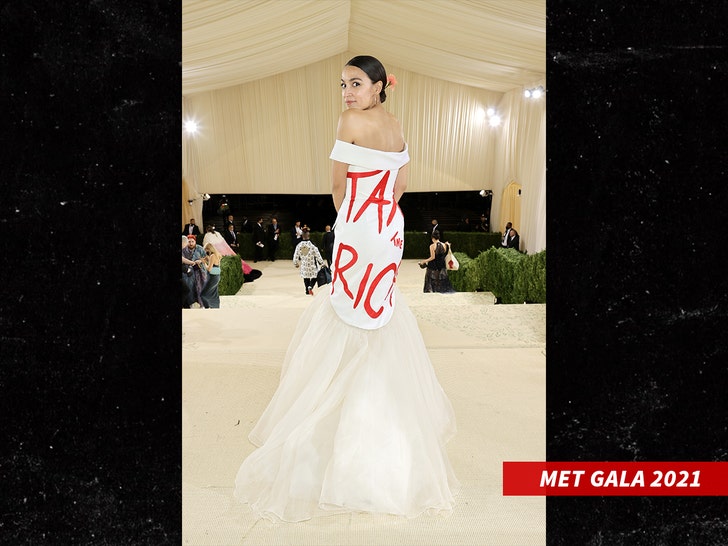 The House Ethics Committee came down hard in their report, saying they have "substantial reason" to believe Rep. Ocasio-Cortez might have violated ethics rules for members of Congress, and maybe even broken federal laws pertaining to gifts and perks she received at the time of the Gala, when she walked the red carpet in a loud "Tax the Rich" dress.
According to them, it's unclear if AOC was ever going to pay people back for the dress, the makeup services, the hotel costs, the accessories, or anything else she received as part of her appearance … and they go on to claim that the launch of this investigation seems to have spurred her and her staff to act. AOC has since paid off the tab … about $7,700 all told.
Apparently, several vendors involved in getting AOC all dolled up that day were hounding her for the cash for months … including the designer of the dress, Aurora James. And, for a while, the circumstances under which she was invited were also murky. Apparently, she was a guest of Vogue's — but the EIC, Anna Wintour, is obviously deeply involved in prepping the Met Gala … so it seemed fishy, at first. While it might appear like a conflict of interest, at face value, the Ethics Committee found the invite itself OK … and aren't dinging her for it.
As for how AOC is responding … she's pleading ignorance. She says she wasn't aware that these payments were owed and regrets that it ever got to this point. Her attorney also notes that just because the Ethics Committee might've found evidence of possible malfeasance, it doesn't actually mean anything wrong was done … especially since she's cleared her bill.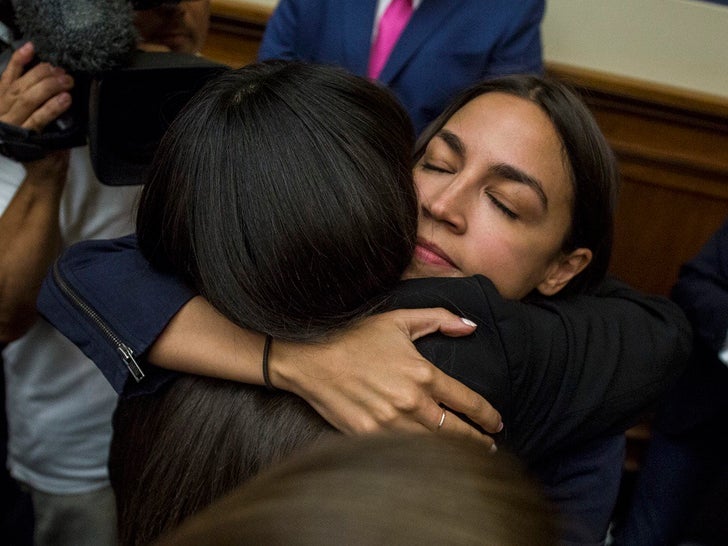 No word yet on what further punishment, if any, will be handed down going forward.
Source: Read Full Article