Ina Garten's desserts can now be delivered to your door, but it'll cost you a pretty penny. Some of the Barefoot Contessa star's fans weren't impressed with the "insane" prices for her brownies, cookies, and other treats.
Ina Garten announced some of her homemade desserts can now be delivered
Garten took to Instagram on Dec. 8 to share her happy news — fans can order some of her decadent desserts to be delivered to their homes. "I love sending homemade baked goods for the holidays and this year, I'm making it even easier for you to do your holiday baking by teaming up with Goldbelly on some of my favorite old-fashioned desserts to have them delivered right to your (or your friend's) door!" she wrote in the caption.
Goldbelly also shared the details of their collab with Garten on Instagram. "@inagarten's desserts are now shipping right to you, only on Goldbelly! How easy is that?" the caption said.
⁠
Goldbelly continued, "If you've spent any time watching Ina's now-iconic Food Network show, Barefoot Contessa, then you know that she's an absolute master of cakes, cookies, and other baked goods. And now for the first time ever, Goldbelly has the exclusive on shipping insanely delicious sweets from Ina's kitchen right to your table!"
The options are delicious. "From her signature chocolatey brownies to peanut butter & jelly bars that'll take you right back to your childhood, to oatmeal raisin cookies to the snow white coconut layer cake of your dreams, these insanely delicious treats are being delivered straight to you," the caption noted. "It's the easiest, tastiest way to enjoy one of her elegant desserts, so tap the link in our bio to get some of Ina's goodies shipped right to your door!"
https://www.instagram.com/p/CXOk47SLLz0/
Some of Ina Garten's fans slammed the 'Barefoot Contessa' star's high dessert prices
While many fans were thrilled by the idea of getting a shipment of Garten's delicious desserts on their doorstep, some found the prices to be way too expensive.
The Barefoot Contessa star's desserts range in price from $55 to $99 on the Goldbelly website, which is definitely a big splurge.
"$60 for an 8×8 [pan] of brownies … Ina why," one person commented and another fan agreed, noting, "The prices are insane."
Others pointed out the cost of the cookies are outrageous. "$100 for 2 dozen cookies. I guess this isn't really for the average household!" one commenter noted.
Some fans agreed, with one commenting, "Desserts for the rich and famous only! What normal family could afford $90 for 2 dozen cookies?"
Other fans wrote, "Store-bought will be fine for us" and "So glad I can bake! $4.00 for a single cookie. Craaazy!"
One person shared, "I love you @inagarten but $99 for 24 cookies is not in most of our price ranges!"
Another one of Garten's followers wasn't quite so kind. "$99 for 24 cookies? F****** criminal. Anyone who pays that is a moron," they wrote.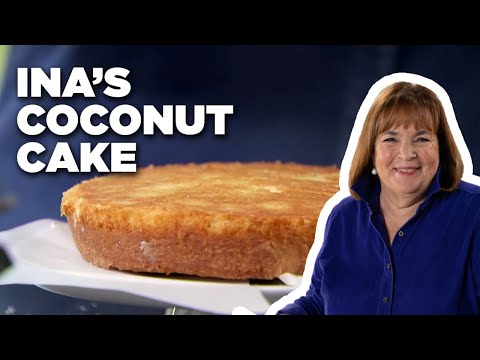 The 'Barefoot Contessa' star cares about the quality
During an Instagram live session with Goldbelly founder Joe Ariel, Garten discussed the quality of everything available for purchase, explaining the desserts are "really exactly as though you made them yourself" and everything "tastes like it just came out of the oven."
Garten shared some tips for the desserts as well. The brownies and bars can be refrigerated and are easiest to cut when they're cold. She recommended leaving them on the counter for 15 minutes so they warm to room temperature before serving.
She also noted that the cake can be frozen and advised that it be defrosted in the refrigerator overnight and then moved to the counter for the best taste and texture.
Source: Read Full Article