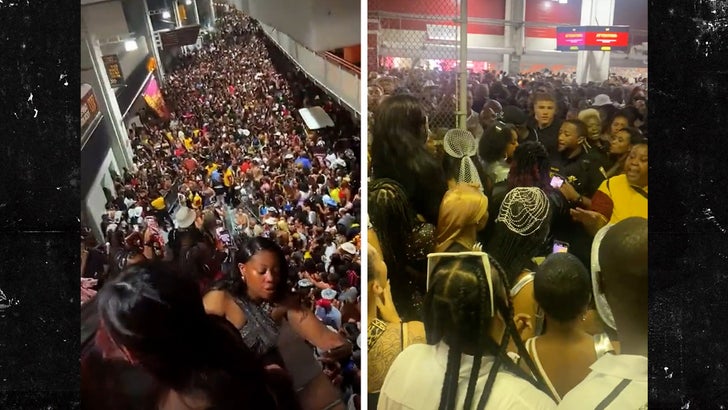 Beyoncé's fans had to wait out a storm in D.C. just to see her perform live, and she returned the favor by shelling out a lot of dough to make sure they could get home afterward.
The singer's show Sunday was hit with really bad weather just before the concert was set to begin at FedEx Field in neighboring Maryland — with lightning storms and a downpour of rain coming down in the area … and forcing everyone to shelter in place for a hot minute.
There's tons of video showing the D.C. Beyhive huddling up by the thousands in and around the stadium as they waited for the green light … reports say they were waiting about 2 hours.
Eventually, the elements subsided enough so that the show could start — but even as Bey did her thing on the big stage, it was still pretty freaking wet out there, as you see.
More importantly, because things were running late from the jump … the local Metro's train service hours had to be extended, something that doesn't come cheap — and an expensive tab that somebody had to cover.
In the end … Bey's 'Renaissance' tour company footed the bill, coming out to $100,000, all told. This allowed the trains at the surrounding 98 stations to run for an extra 60 minutes, and it sounds like that might've bled into the wee hours of Monday morning.
For those who stuck it out and caught the performance in person, they were able to see Blue Ivy — who's working as a dancer on her mom's tour. Kinda cool, if you're into all that.
Source: Read Full Article