video
Bird Buddy CEO talks new AI smart feeder that can identify 350 different bird species
CEO and co-founder Franci Zidar says the bird feeder's module design will allow for continuous hardware and software upgrades.
Bird Buddy, the creator of a smart bird feeder that takes pictures of feathered friends visiting your yard, has announced a new gadget that can accurately identify hundreds of different species of hummingbirds, even while they are in flight.
Franci Zidar, the CEO and co-founder of Bird Buddy, told FOX Business at the Consumer Electronics Show 2023 (CES) that he and his friend came up with the idea for the smart feeder in a way familiar to many young, eager entrepreneurs – over several late-night conversations and a couple of beers.
Bird Buddy boasts a modular design, with a detachable white center that can be removed and inserted into other housings to activate additional features.
"We're launching a hummingbird feeder that you can swap out, take your existing module, put it in there, and unlock a new species of birds," Zidar said. 
MICROSOFT TARGETS $10B AI INVESTMENT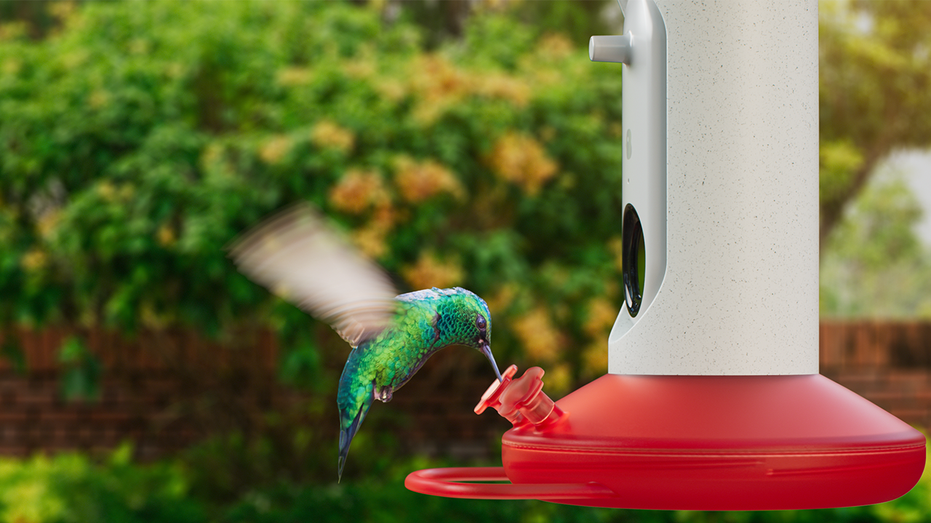 A prototype of the new AI-powered Smart Hummingbird Feeder from Bird Buddy. (Bird Buddy)

The new AI-integrated Smart Hummingbird Feeder can take high-quality photos and videos and accurately identify 350 different species of hummingbirds, even those with wing speeds reaching 60 mph.

The company has built its AI algorithms from the bottom up, shipping 250 units of the original feeder to Kickstarter (crowdsourcing) backers across the globe. Zidar said this has helped to generate millions of photos, which were then passed along to and manually sorted by an in-house ornithologist and a team of interns.

Like the original feeder, the new hummingbird-centric product is triggered by outdoor motion, snapping photos, and alerting the homeowner to birds through a mobile application. The photos from users have allowed Bird Buddy's system to identify around 1,000 birds, with the number consistently growing.

"One massive side effect of Bird Buddy is that this is the largest biolife camera network in the world. We get photos all the time from customers across the U.S. and Europe, and that feeds into our model. Effectively, with every detection we get, our system improves," Zidar said.

MIT RESEARCHERS CREATING SELF-REPLICATING ROBOTS WITH BUILT-IN INTELLIGENCE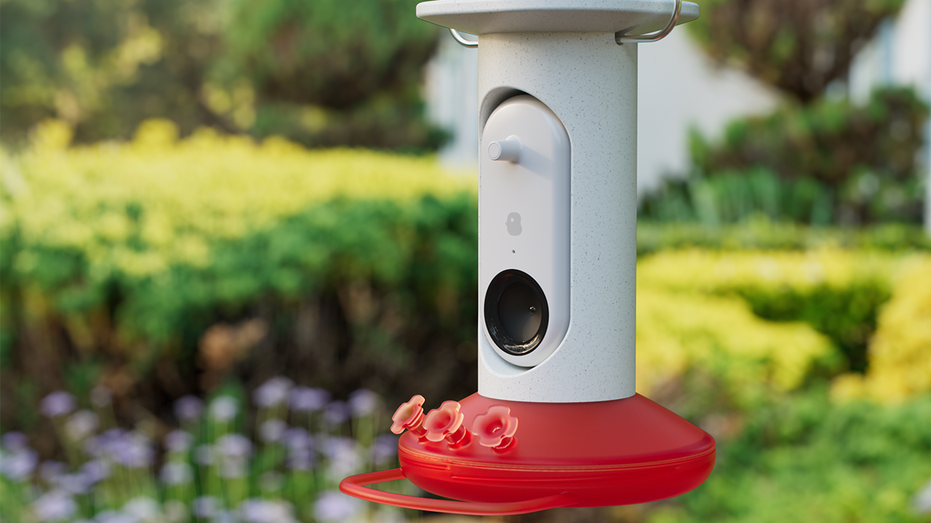 Bird Buddy is aiming to extend its bird feeder technology to a device capable of recognizing 350 different hummingbird species. (Bird Buddy)

The original Bird Feeder launched in September and has already produced results not originally anticipated by the company. The shared data from users has led to a massive source of information on conservation and changes in bird population and migration patterns.

"There's a saying, the canary in the coal mine – birds react to changes in climate pretty fast. We can take that data and make a lot of interesting observations about other things that are happening in the environment," Zidar noted.

As an example, the Bird Buddy co-founder cited recent, extreme winter storms that saw species of birds moving to areas of the country typically uninhabited. Bird Buddy says they can detect such metrics with more accuracy and canvassing than other systems.

Zidar also discussed the potential for other iterations of the company's growing array of bird feeders, and what kind of features may come to Bird Buddy customers in the future.

LYFT TO ESTABLISH A HYBRID MODEL OF DRIVER, AUTONOMOUS VEHICLES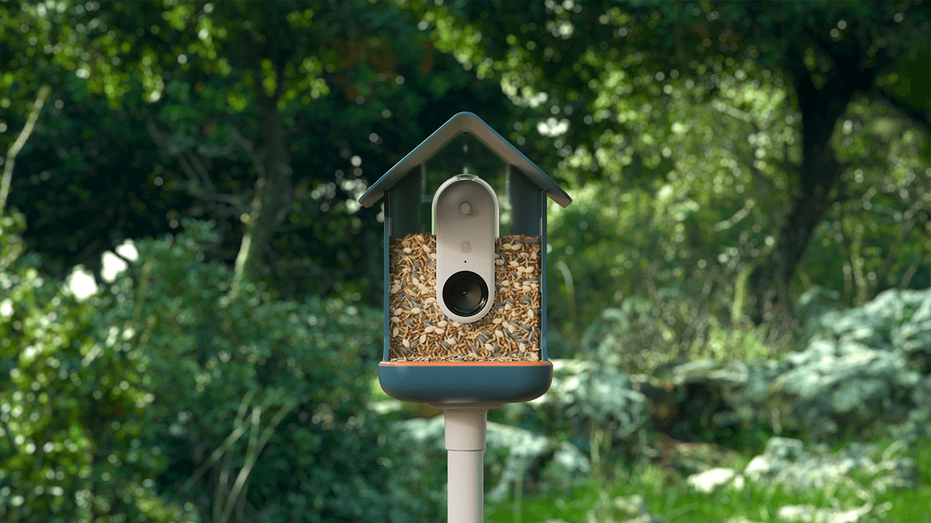 The original AI-powered camera feeder Bird Buddy notifies you of bird visitors, captures their photos and organizes them in a collection. (Bird Buddy)

"You had a bird feeder but you never knew what kind of birds were visiting. So right now, we can work to build a model that will detect birds with diseases. So, you'll be able to get a notification to clean the feeder because there was a bird there that might have been infected with something," he said.

Outside the serious, Zidar insists that the bird feeder will continue to iterate on fun features for users to engage with – such as clothes estimation through augmented reality.

"In the spirit of making it kind of fun and gamified we can put a tie on a bird or a hat – you can make it into a character of sorts. It's kind of like Snap Chat or other AR that can now be applied to birds," he said.

CLICK HERE TO READ MORE FROM FOX BUSINESS

Customers who have received the new hummingbird feeder will now test the product and provide feedback to Bird Buddy. The company will have to go through a couple of iterations of the technology but hopes to release a final product in 2023.

Bird Buddy's original feeder has a base model of $199, and a separate model with a solar panel roof for $269. The hummingbird feeder does not yet have a price but is expected to receive a similar price tag, if not a lower one.  

Source: Read Full Article