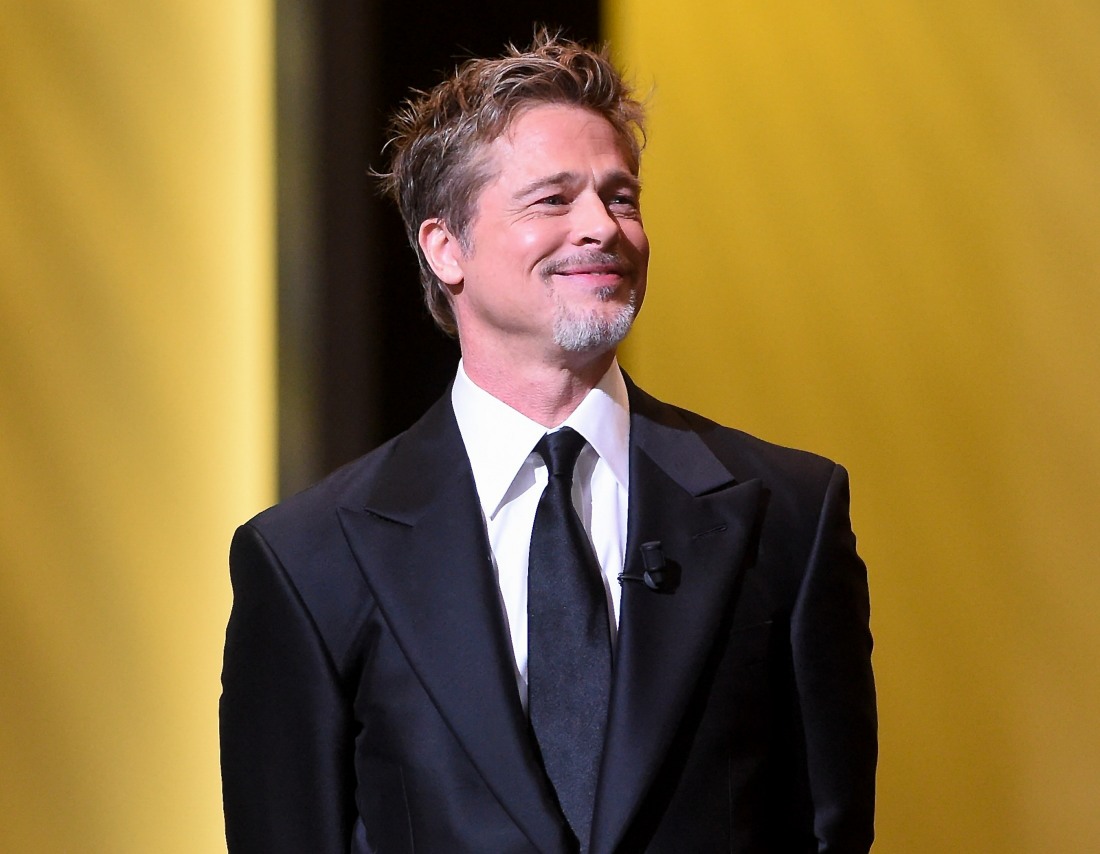 Several weeks ago, the owners of Nouvel – previously Angelina Jolie's half of Chateau Miraval – blasted Brad Pitt in scathing legal filings in California. Pitt was called a "petulant child" and there were descriptions of how he "looted" Miraval for his vanity projects. The American media covered it like Jolie was the one who did this filing – she was not. It was Yuri Shefler, the man who owns Stoli and its subsidiary, Tenute del Mondo (which technically owns Nouvel). Shefler has been on the warpath for more than a year, and the French authorities are now aware of the dodgy situation in Miraval too. Basically, Pitt is screwed, but he's still trying to act like he has some power over the situation. Which might explain this idiotic Daily Mail piece:
The war between Brad Pitt and Angelina Jolie has been the longest — and bitterest — celebrity divorce in living memory. But only a fortnight after a legal filing which accused Pitt of bullying and illegal behaviour over the vineyard they co-owned, it can be revealed that peace — yes, peace — could at last be on the horizon. For both Pitt, 59 and Jolie, 48, have agreed to mediation which could settle their beef.

Documents filed last week in the vineyard dispute show that both stars have agreed to mediation as an alternative method of dispute resolution over Chateau Miraval — rather than the matter going to court. Jolie has also said that she's willing to take part in a settlement conference.

What's more, it can be revealed that Pitt has appointed a 'provisional administrator' to Chateau Miraval in a bid to resolve the war between himself and the Russians Jolie sold her share of the vineyard to. The move, at Pitt's suggestion, aims to protect the highly successful wine business which he has helped to build, in conjunction with French wine-makers Famille Perrin. It will see an independent figure come in to assess the winery and how it is run and (it is hoped), in time, facilitate negotiations between Pitt and Nouvel — the investment company his ex sold to Stoli boss Yuri Shefler.

A French source confirms the move, saying: 'In view of the dispute between Nouvel LLC (controlled by Stoli boss Yuri Shefler) and Mondo Bongo LLC (controlled by Brad Pitt), Chateau Miraval and its director have requested and obtained the appointment of a provisional administrator by the Draguignan (France) Commercial Court, to enable the company and its director to continue to grow the business and its essential partnership with the Perrin Family until such dispute is resolved, in the interests of Château Miraval, its directors, employees, partners and subsidiaries.'
[From The Daily Mail]
From what I understand, this whole "Brad Pitt single-handedly decided to hire a mediator to solve this mess" is obviously false – as part of the many legal filings in multiple countries, Pitt, Jolie and Shefler have all expressed their general openness to seeing this dispute go into mediation out of the spotlight. It's also worth noting that none of this would have blown up so spectacularly if Pitt hadn't tried to smear and bully Jolie and Shefler publicly, only to see them fight back. Also: "it can be revealed that Pitt has appointed a 'provisional administrator' to Chateau Miraval" – more like the French authorities have all of Miraval's chaotic business records and there's a lot of talk about tax fraud. This is Pitt taking credit for hiring an administrator who was likely appointed by one of the courts trying to untangle Pitt's mess.
Meanwhile, People Magazine has an exclusive about how Pitt is still dating Ines de Ramon. Sources (Pitt's publicist) tell People that the relationship is still "going very strong" and "they are doing great." Ines has flown into Europe to spend time with Pitt, apparently, and "The two have been spending a lot of time together this summer as they truly enjoy each other's company and are very into each other. It's apparent to anyone who sees them together." Maybe Ines goes out drinking with Pitt at quaint British pubs.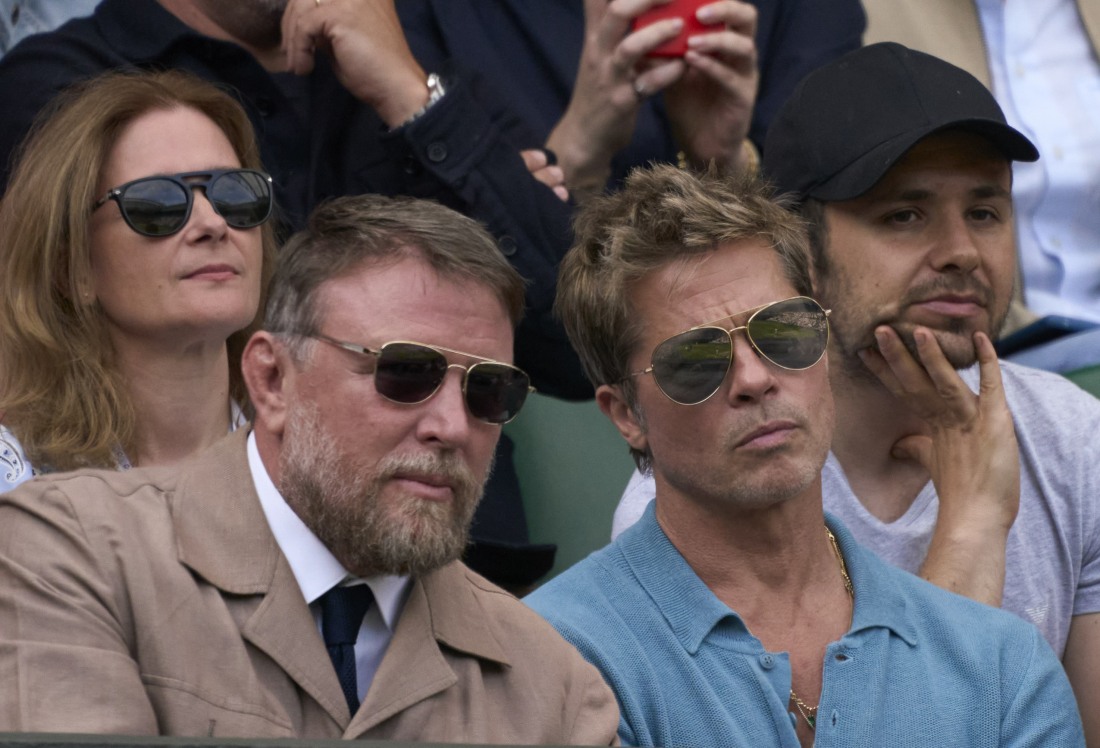 Photos courtesy of Avalon Red.
Source: Read Full Article