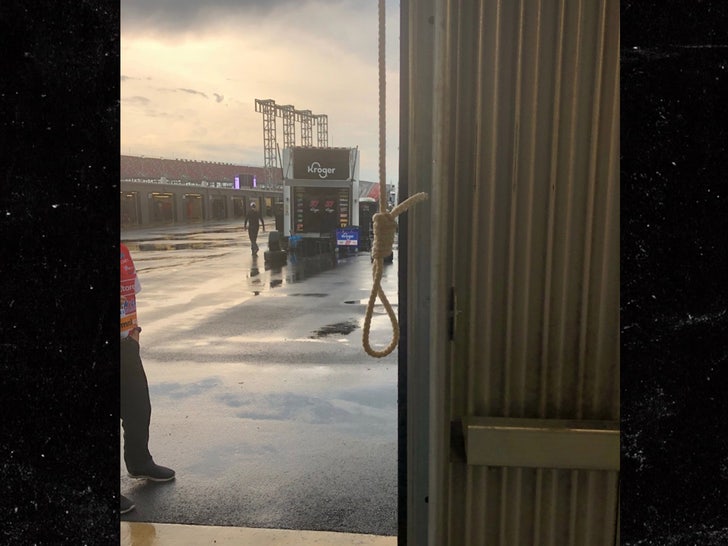 NASCAR has released a photo of the rope found in Bubba Wallace's garage at Talladega Superspeedway on Sunday … and yeah, THAT'S A NOOSE.
Of course, NASCAR has said the rope had been fashioned into a noose by an unknown person back in October 2019. Investigators determined it was NOT made as a specific threat to Wallace, who is Black.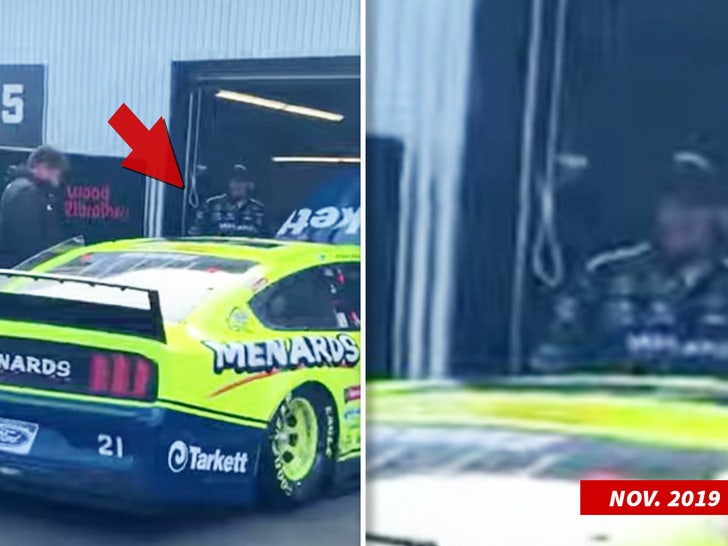 The FBI — which also worked the case — says their agents have also determined Wallace was not the victim of a hate crime.
NASCAR says the item is a garage pull rope. Wallace says he's raced out of hundreds of garages in his life and has never seen one fashioned as a noose until Talladega.
In fact, NASCAR president Steve Phelps said Thursday his organization thoroughly searched all 29 NASCAR tracks — which includes 1,684 garage stalls — and only ONE of the ropes was fashioned into a noose: "the one discovered Sunday in the No. 43 [Bubba Wallace] garage stall."
Phelps added, "As you can see from the photo, the noose was real, as was our concern for Bubba."
He added, "With similar emotion, others across our industry and our media stood up to defend the NASCAR family. Our NASCAR family. Because they are part of the NASCAR family, too. We are proud to see so many stand up for what's right."
Earlier this week, Bubba praised the FBI and NASCAR for "acting swiftly and treating this as a real threat."
"I think we'll gladly take a little embarrassment over what the alternatives could have been," Wallace added.
Bubba admits he's had an emotional few days but he's relieved "that the investigation revealed that this wasn't what we feared it was."
"Make no mistake, though some will try, this should not detract from the show of unity we had on Monday, and the progress we've made as a sport to be a more welcoming environment for all."
After the results of the investigation were made public, Wallace spoke with CNN's Don Lemon about the backlash he had been receiving — saying, "I'm mad because people are trying to test my character."
"The image that I have and I have seen of what was hanging in my garage is not a garage pull. I've been racing all my life, we've raced out of hundreds of garages that never had garage pulls like that."
"It was a noose," Wallace continued … "whether tied in 2019 or whatever, it was a noose."
"So, it wasn't directed at me but somebody tied a noose. That's what I'm saying."
Wallace says he's still very grateful to NASCAR for supporting him — and now feels more motivated than ever to win.
"This will not break me. None of the allegations of being a hoax will break me or tear me down."
"It will piss me off, absolutely. But, that only fuels the competitive drive in me to shut everybody up."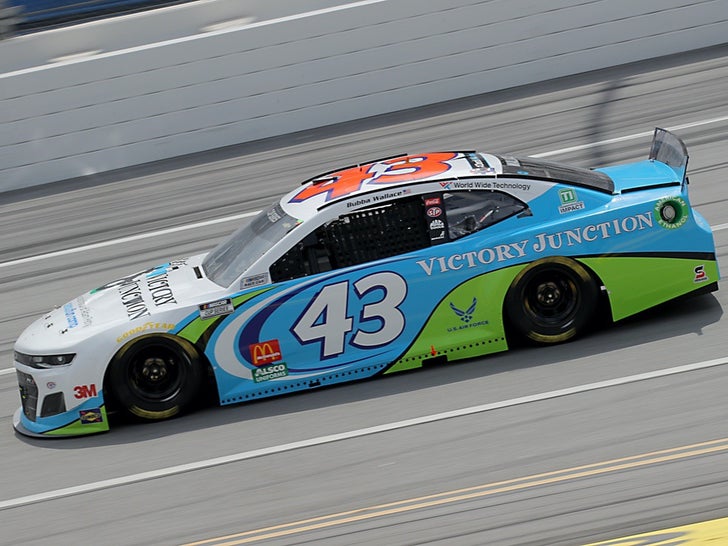 Source: Read Full Article