Cher and Madonna are both highly successful, multi-talented entertainment industry legends. Both superstars have had careers spanning several decades, but which of the two women has the higher net worth?
Let's examine Madonna's and Cher's sources of income to determine which cultural icon has accumulated the most wealth.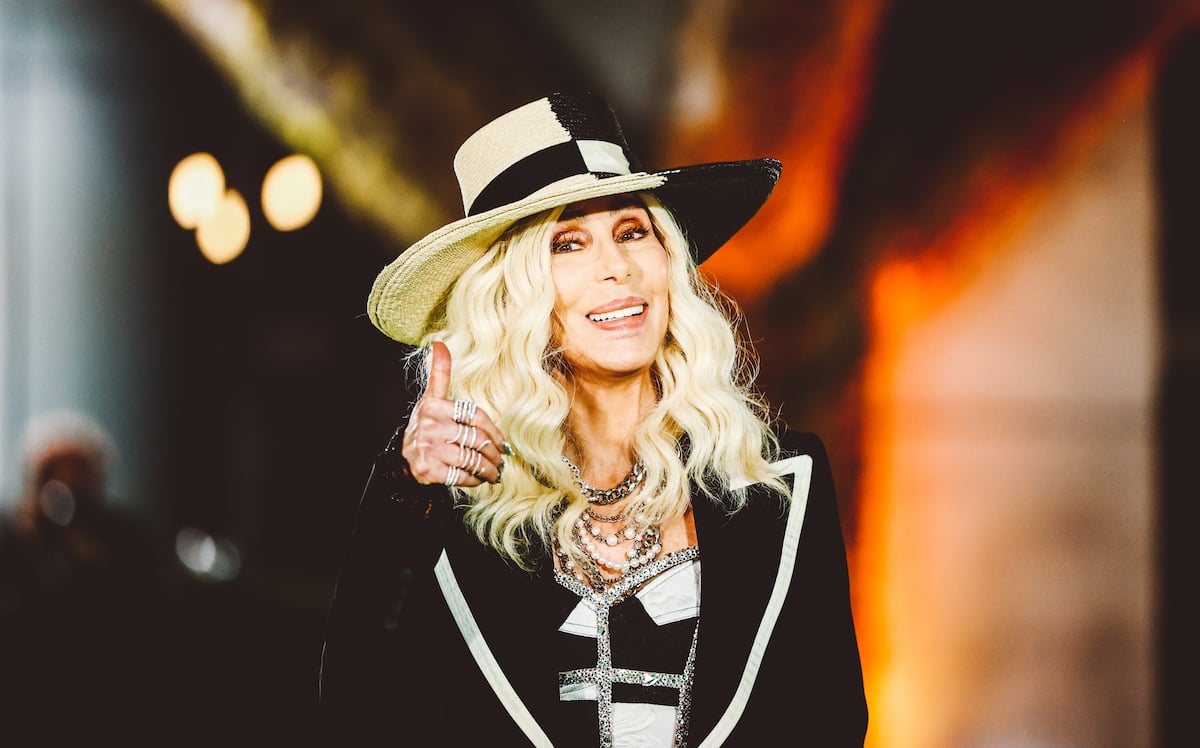 Cher's net worth: $360 million
Singer, actor, and television host Cher has an estimated net worth of $360 million, according to Celebrity Net Worth. She is one of the world's best-selling artists, having sold more than 100 million records.
Cher released her first single with Sonny Bono, her lover and musical partner, in 1965. The song "I Got You Babe" was an immediate success and launched Cher's long career in the entertainment industry. 
Sonny & Cher released their first album as a duo, titled Look at Us, the same year. Five songs from the album reached the Billboard Top 50 simultaneously, a feat only Elvis Presley and The Beatles had achieved before. 
Besides her work with Sonny Bono, Cher also had a very successful career as a solo artist. She released her own album, All I Really Want to Do, the same year as Look at Us.  She dropped the solo albums The Sonny Side of Cher and Chér in 1966 and 3614 Jackson Highway in 1969.
As public interest in the duo Sonny & Cher dwindled, Cher's solo career thrived. In 1971, the couple was offered their own television show called The Sonny & Cher Comedy Hour. When the couple divorced in 1975, the show title was shortened to Cher. Sonny rejoined the program (he and Cher had reconciled professionally but were no longer romantically involved) in 1976 and 1977.
Cher, whose full name is Cherilyn Sarkisian, has recorded over 20 studio albums. The "Believe" singer had a Las Vegas residency in Las Vegas from 1980-1982 that earned her $300,000 per week. She had another residency at the Colosseum at Caesars from 2008-2011, which grossed approximately $180 million.
The "Strong Enough" singer is also an acclaimed actor who has won an Emmy Award, a Grammy Award, an Academy Award, three Golden Globe Awards, and a Cannes Film Festival award. She is only a Tony Award away from being an EGOT winner. She has acted in several films, including Burlesque, Moonstruck, and Mermaids.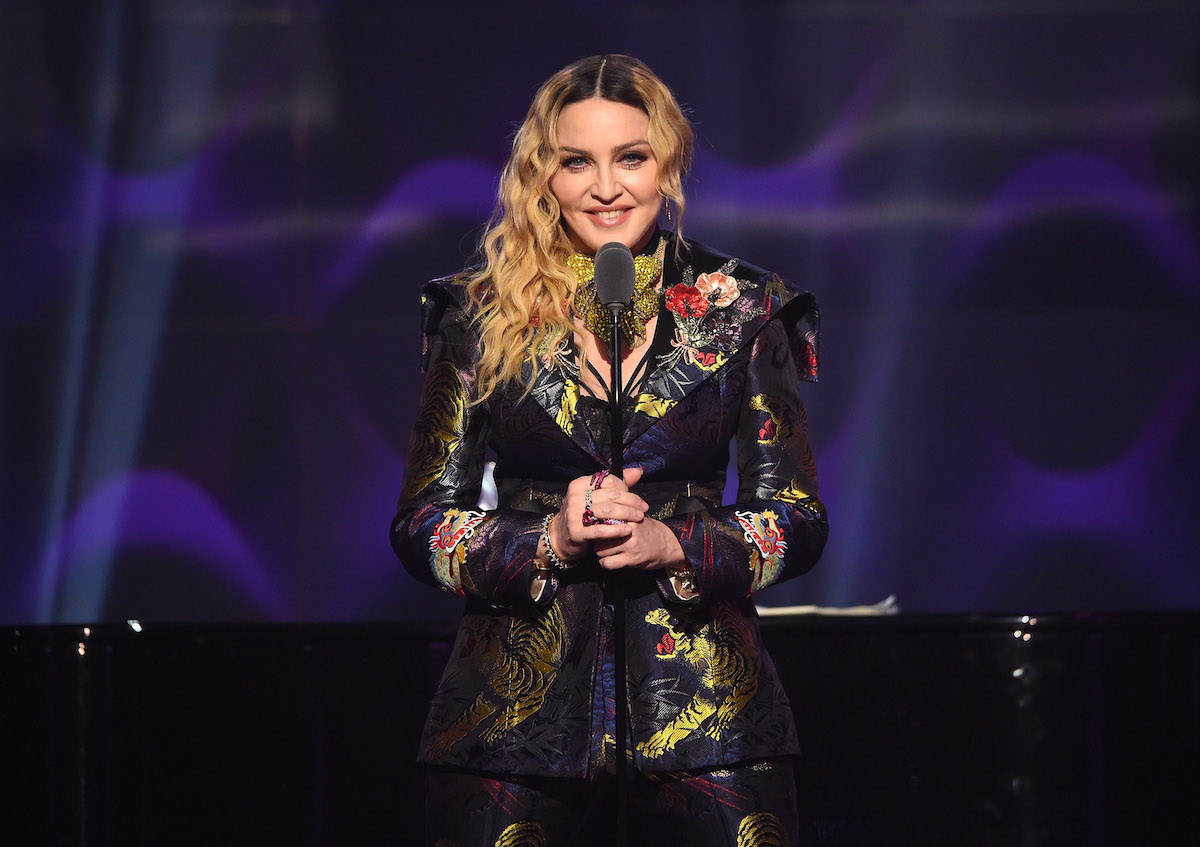 Madonna's net worth: $850 million
Madonna is a musician and actor with a total net worth of approximately $850 million, according to Celebrity Net Worth. Her music career generated most of her wealth, but she also has an extensive art collection and real estate portfolio that contribute to her net worth. 
While Cher has sold over 100 million records, Madonna has sold an impressive 300 million albums throughout her career, making her the best-selling female musician of all time.
Madonna, whose full name is Madonna Louise Ciccone, grew up studying dance. She dropped out of college in 1978 to pursue a dancing career, and she joined a few bands before signing with Sire Records as a solo artist in 1982.
Her first two songs, "Everybody" and "Burning Up," were instant hits. In 1983, she dropped her self-titled debut album, which peaked at number eight on the Billboard 200 chart. Her 1984 record Like a Virgin was her first number one album and the first album by a solo female artist to sell over five million copies in the United States. She has released over 10 studio albums and was inducted into the Rock & Roll Hall of Fame in 2008.
Besides having a highly successful music career, Madonna is also an accomplished actor. Her performance in the 1996 movie Evita earned her a Golden Globe Award for Best Actress. She has appeared in several other films, including Dick Tracy, The Next Best Thing, and Body of Evidence.
The "Vogue" singer founded the entertainment company Maverick in 1992. Through Maverick, she released a coffee table book titled Sex. She has also written five children's books and created four fashion brands.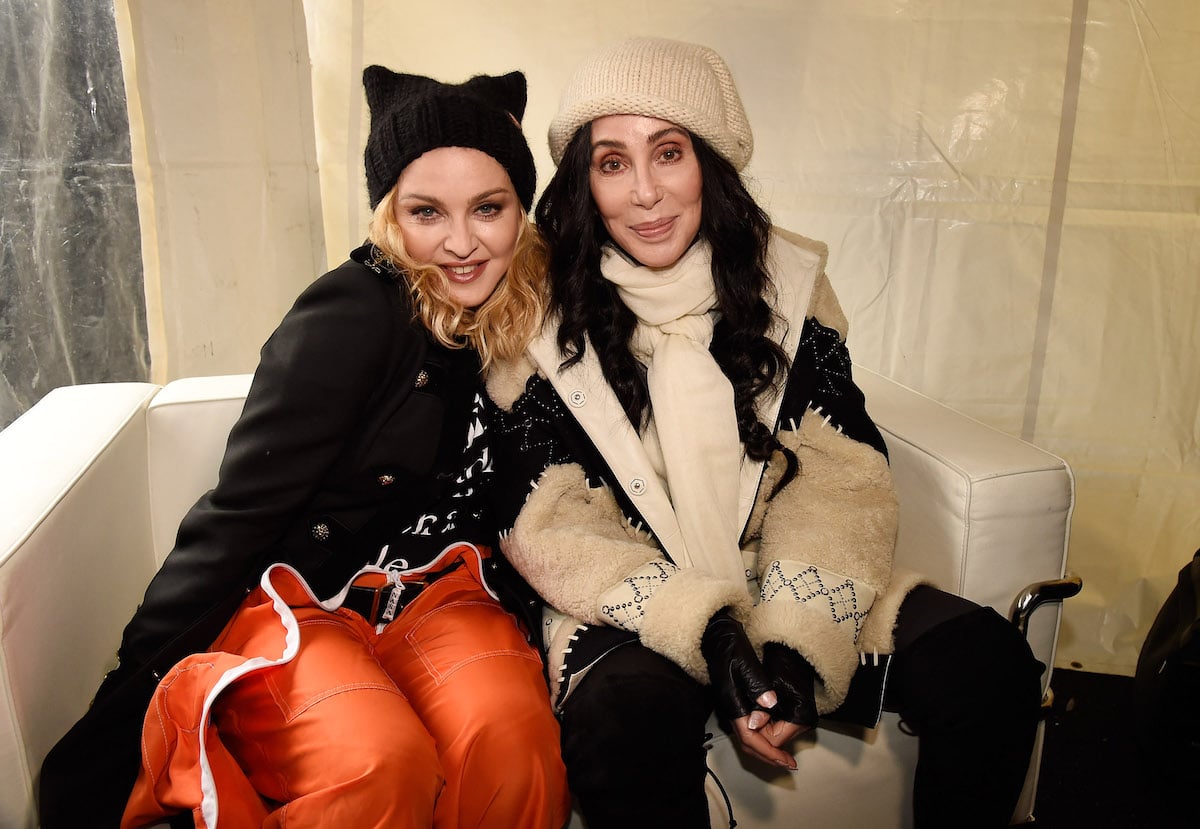 Cher and Madonna's long-standing feud
Fans might compare Madonna and Cher not only because they are both acclaimed musicians and actors but also because of their decades-long feud. 
Cher has been vocal about her dislike of the "Material Girl" singer. In interviews over the years, she has said of Madonna (per The Things), "There's something about her that I don't like. She's mean. I don't like that." Cher told a story of when Madonna once came to her house. "She just was so rude to everybody. It seems to me that she's got so much … She acts like a spoiled brat all the time."
The "If I Could Turn Back Time" singer has also said of Madonna, "I think she's unbelievably creative. Because she's not unbelievably talented, she's not beautiful. But she's kind of rude."
In another backhanded compliment, Cher said of the "Frozen" singer, "I think she's a major major star. She's not really a great, great singer. She's not really a great, great actress, but she's one of the biggest stars in the world. So that's a special art, to be able to turn whatever you have into … it's like spinning straw into gold."
Source: Read Full Article