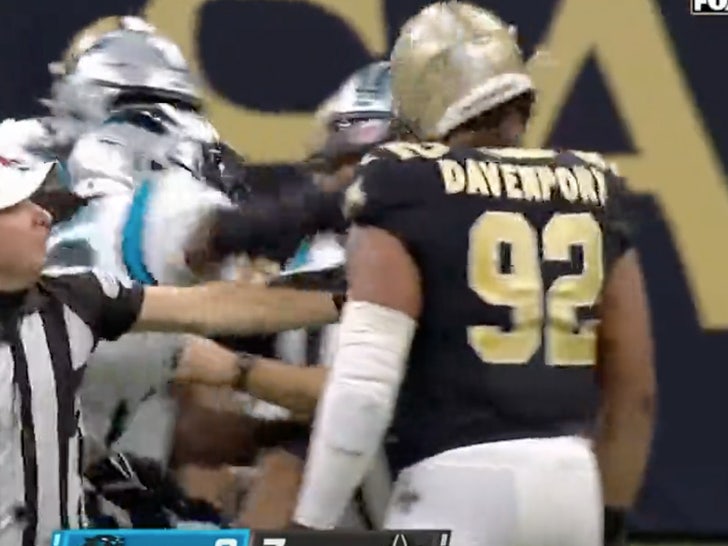 Panthers running back D'Onta Foreman says he was way out of character when he punched Saints star Marcus Davenport during Sunday's game … and for that, he's apologizing.
The altercation went down after the defensive end tackled Foreman in the third quarter of the Panthers vs. Saints game at the Mercedes-Benz Superdome.
After the tackle, Foreman pushed Davenport … who responded by smacking the 26-year-old's helmet.
This pissed D'Onta off to the point where he ended up throwing a right hook … and the punch landed directly in Davenport's facemask. Both players were then ejected from the game.
Foreman — who signed a one-year contract with Carolina in March — apologized on Monday for his behavior … saying his actions "were totally out of my character."
"To the organization, my teammates, and our amazing fans, I sincerely and truly apologize for my actions in yesterday's game and not being available," Foreman said.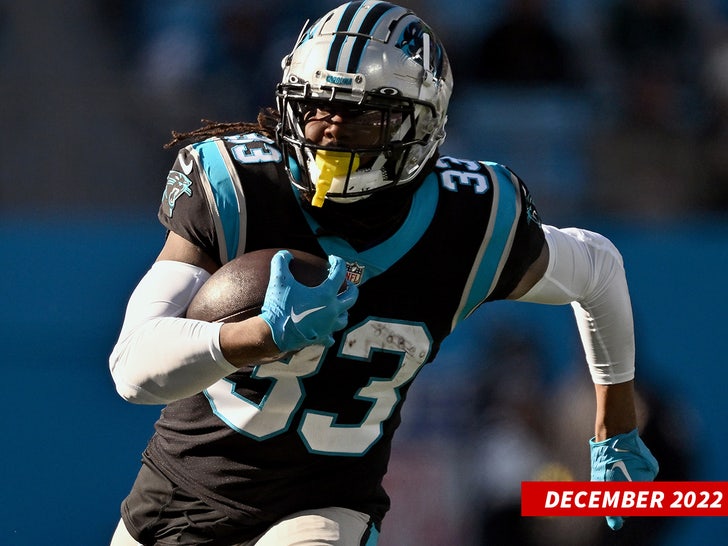 "I am deeply regretful of everything that happened and assure you it will never happen again. I absolutely love being a Panther and wholeheartedly look forward to this journey together."
Foreman wasn't the only NFL star to put out an apology today … Packers star Quay Walker tweeted an "I'm sorry" statement after the rookie shoved a Detroit Lions trainer on the field.
Expect the NFL to submit penalties for these incidents soon.
Source: Read Full Article