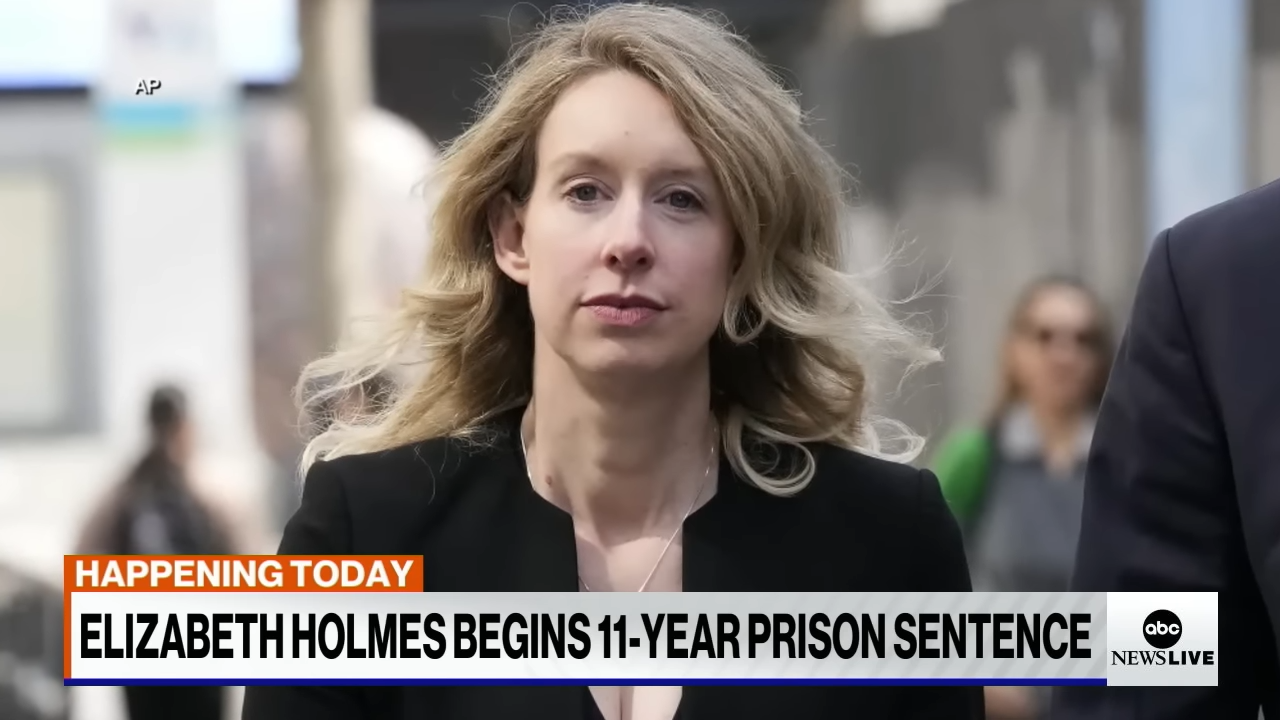 Elizabeth Holmes reported for prison yesterday to begin serving an 11 year, 3 month sentence after being convicted on 4 counts of defrauding investors in January 2022. It's been twenty years since Holmes founded Theranos, the biotech company that promised (and failed) to deliver a myriad of conclusive lab results from a prick of blood, and Holmes' attempts at appeals, blame shifting, pregnancies and Mexican wedding attendance have led her to a minimum security prison camp 90 minutes away from where she grew up in Houston, Texas:
Elizabeth Holmes reported to prison on Tuesday, capping off a stunning downfall for the disgraced founder of failed blood testing startup Theranos.

Holmes was sentenced to more than 11 years in prison last November, after she was convicted months earlier on multiple charges of defrauding investors while running the now-defunct startup.

Her request to remain free on bail while she fights to overturn her conviction was denied by an appellate court earlier this month. Judge Edward Davila, who presided over her trial, ordered Holmes to turn herself in to the Bureau of Prisons by May 30 to begin serving her sentence.

Holmes arrived Tuesday at Federal Prison Camp Bryan in southern Texas, a minimum security prison camp that is approximately 100 miles from Houston, where she grew up before moving to California to attend Stanford.

"We can confirm Elizabeth Holmes has arrived at the Federal Prison Camp (FPC) Bryan in Bryan, Texas, and is in the custody of the Federal Bureau of Prisons," a spokesperson for the Bureau of Prisons said in a statement provided to CNN.
[From CNN]
For anyone into often overlooked details, as I am, the NY Times had some interesting reporting on life at FPC Bryan. Holmes will be required to work at the cafeteria or manufacturing facility, where pay begins at $1.15 an hour. (Will this be the first honest wage she earns?) She can put those funds to purchasing a crochet needle ($1.30), yarn ($3.55), a radio ($31.75) or MP3 player ($88.40). With her sentence, she has a shot at buying them all. But before she even gets to work, she may have to take an assessment that will test her abilities in "business, clerical, numerical, logic, mechanical and 'social.'" PLEASE someone leak the results of her test!! Unfortunately FPC Bryan has had a leak in the past, in the form of 3 inmates who escaped in 2017. One of them is still at large. So before Holmes somehow cons her way out of there, I do hope, as Celebitchy once said, that someone can help her out with her hair.
One last item I'll leave you with: Holmes had her second baby earlier this year, a girl she and partner Billy Evans named Invicta. As in Latin for 'invincible' or 'undefeated.' That's all.
— chris evans (@notcapnamerica) May 30, 2023
https://www.instagram.com/p/Cr9mzEzJLgf/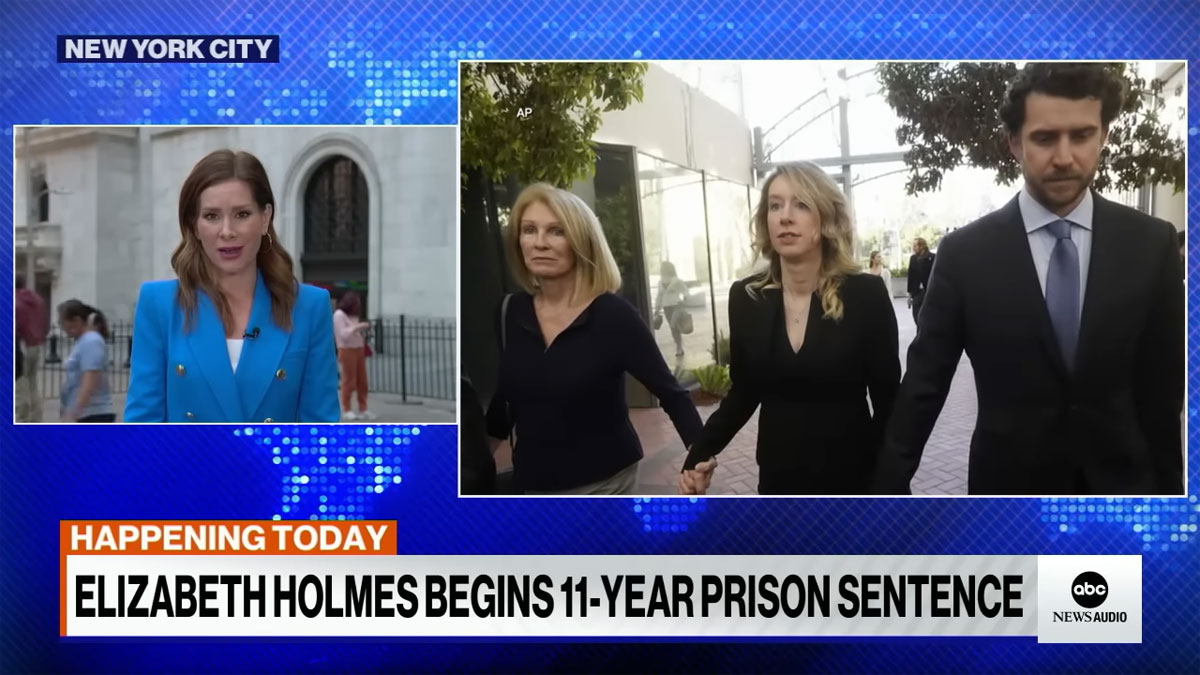 Photos are screenshots from ABC News on YouTube and via social media
Source: Read Full Article