I don't totally understand the Finneas to Billie Eilish ratio in their collaboration. I know they collaborate and he produces for her. But are they a duo and Billie is just the face of the duo? Or is it a sometime thing? Finneas has his own thing going, in addition to his music with Billie. He released his solo debut, Optimist, last October. It didn't hit like one of Billie's albums, but it did decently on the Alternative charts. And even though Finneas has been by Billie's side in interviews and collecting Grammys, he is not as famous as his little sister, something that suits him just fine. According to the singer, he's just as famous as he wants be.
Billie Eilish is one of the biggest pop stars on the planet — and her brother and collaborator Finneas is more than happy to let her take most of the spotlight.

While Finneas (born Finneas O'Connell) says that "the good outweighs the bad" when it comes to opportunities afforded by fame, he admits that he has something of an easier time in everyday life than Eilish does.

"Billie gets to play these arenas and whatever, but her day-to-day life is more challenging than mine," he tells host Jordan Runtagh. "My ability to walk down the street and go into a grocery store and sit at a coffee shop and whatever is uninhibited. Maybe a kid or two that day comes up to me and goes, 'Hey, I love you,' or something, but it's not a challenge."

As far as he's concerned, that's the ideal situation; Finneas says that when it comes down to it, he has no interest in achieving that level of fame and recognition, and would "avoid it" if he could.

Still, he acknowledges that at the end of the day, it's all about the music, and he understands that sometimes, a certain level of notoriety is required for his music to hit as many ears as possible.

"The caveat is that I'm proud of my music. I want to promote it. I want it to be heard by as many people as possible. And if the consequence of that is that I become more famous, I'm willing to take that," he says. "I think a lot of people want to be famous, but I have no desire to be any more famous than I currently am. It seems like a huge drag."
[From People]
I think most people would choose Finneas' idea of fame, honestly. We all want to score hard-to-get reservations but not be bothered on our bad hair days. But as they say, there's a price to fame. And that is true in every sense, like Finneas discussed. There's the price one pays of being followed home by the paps, but there's the return one is paid with that kind of fame because it generates interest. And, as Finneas said, it fills arenas, like Billie does. Personally, I fantasize about the Hannah Montana route: be massively famous in a disguise that I can shed anytime I want anonymity. (I'm just kidding. I'd be a very messy famous person and shouldn't get anywhere near that.)
I also can't help but think there is a scrutiny on women vs. men when it comes to fame. Like, men can choose a certain anonymity that's not afforded women. I'm sure this was my first reaction because we're discussing Billie and I thought about what she went through just recently with the comments about her body. But a famous mom going out for a night without her kids is scrutinized where a famous dad is not. And famous women who age or grow beyond a size two have tabloid stories written about their tragic decline while men are given cute monikers like 'Dad Bod' and 'Silver Fox.' And even famous women fall prey to being labeled all kinds of awful names for daring not to smile while in public. So I imagine Finneas doesn't want Billie's fame. And he kind of gets his cake and eats it too because he is her collaborator, so he receives the critical acknowledgement and satisfaction that comes with her success. I'm not going after Finneas, by the way. He's seems like an okay guy who at least listens when he's corrected. I'm just wondering if Billie had a choice which level of fame she got?
https://www.instagram.com/p/CdyxjMzvRKj/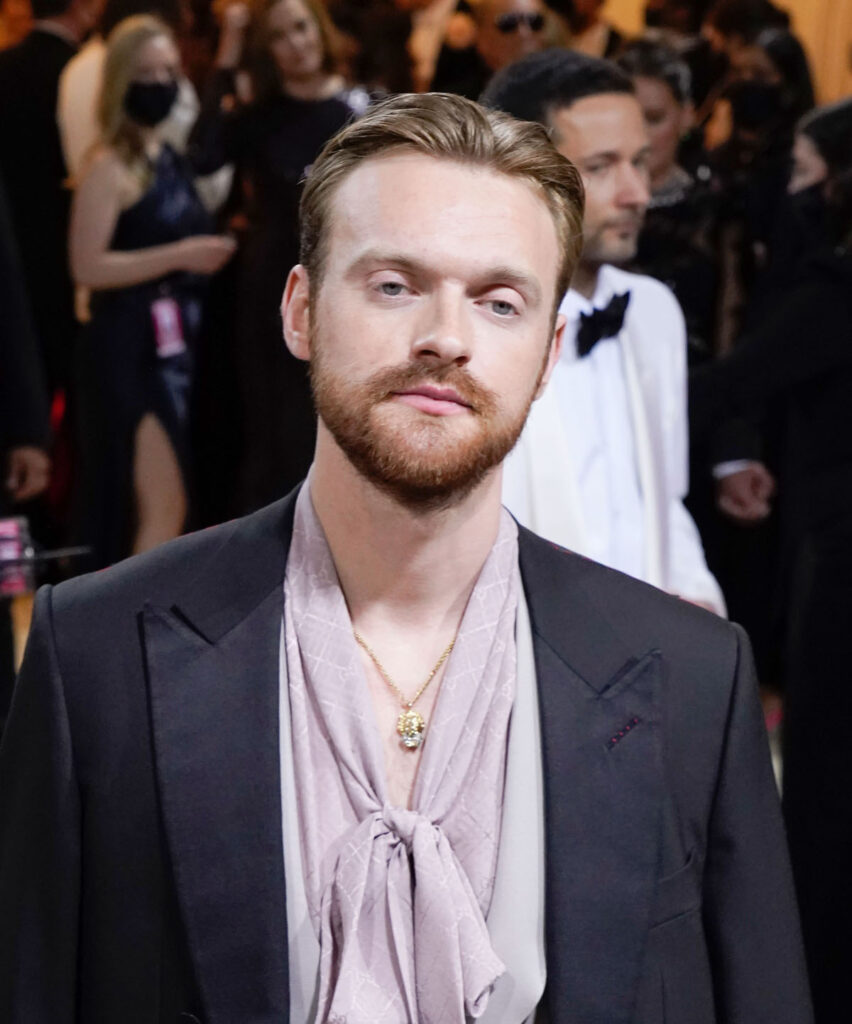 Photo credit: Avalon Red and Instagram
Source: Read Full Article