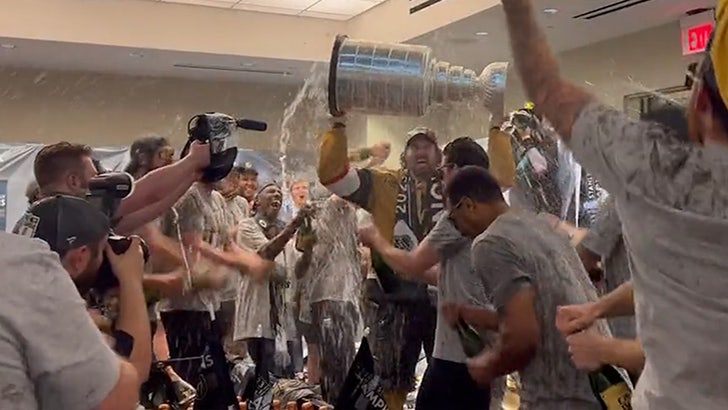 The Stanley Cup is going to be smelling like booze for quite some time … 'cause after the Golden Knights won it on Tuesday — they absolutely doused it (and their captain, Mark Stone!) with bubbly!!!
The scene was electric … following Las Vegas' emphatic 9-3 Game 5 victory over the Florida Panthers, Stone walked the famous trophy into the Knights' locker room — and then the guys went crazy.
You can see in video from the celly, about a dozen of the new champs busted out champagne — before unloading all of the bottles' contents on Stone and the Cup.
"THE ONLY PAIN WE WANT IS CHAMPAGNE," the team said of the party.
Later on, Stone kicked the celebration up one more notch … putting on the team's Elvis wig and sunglasses — plus a makeshift championship belt!
Eventually, the guys brought the Cup to a Vegas club — hoisting it for all to see … before confetti rained all over them.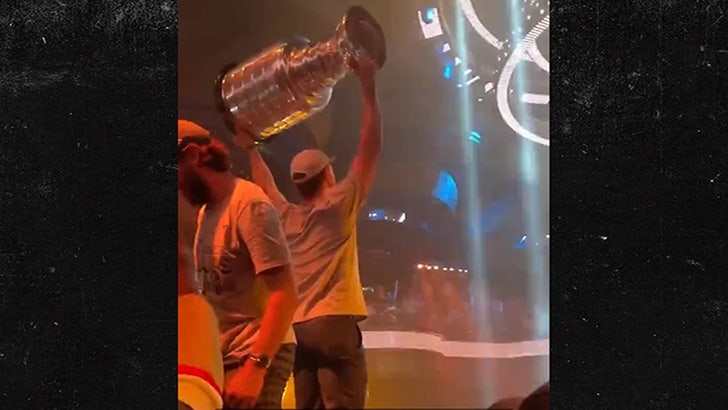 There was at least one PG moment with the Cup before all the alcohol started flowing — Knights star William Karlsson placed his newborn in it, and it was adorable.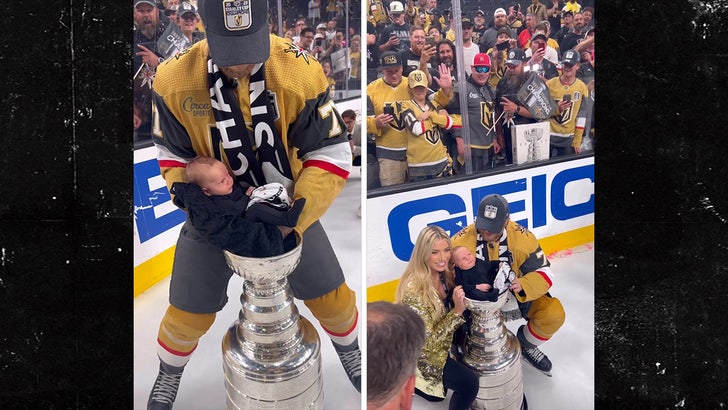 A ton of celebs were in the building to help with the party too … Owen Wilson, 50 Cent, Darius Rucker and Steve Aoki were all spotted going crazy for Sin City's hockey team.
And, get this, according to the Knights — all of the postgame bubbly was provided by none other than Fitty himself!
Congrats, Vegas!!!
Source: Read Full Article