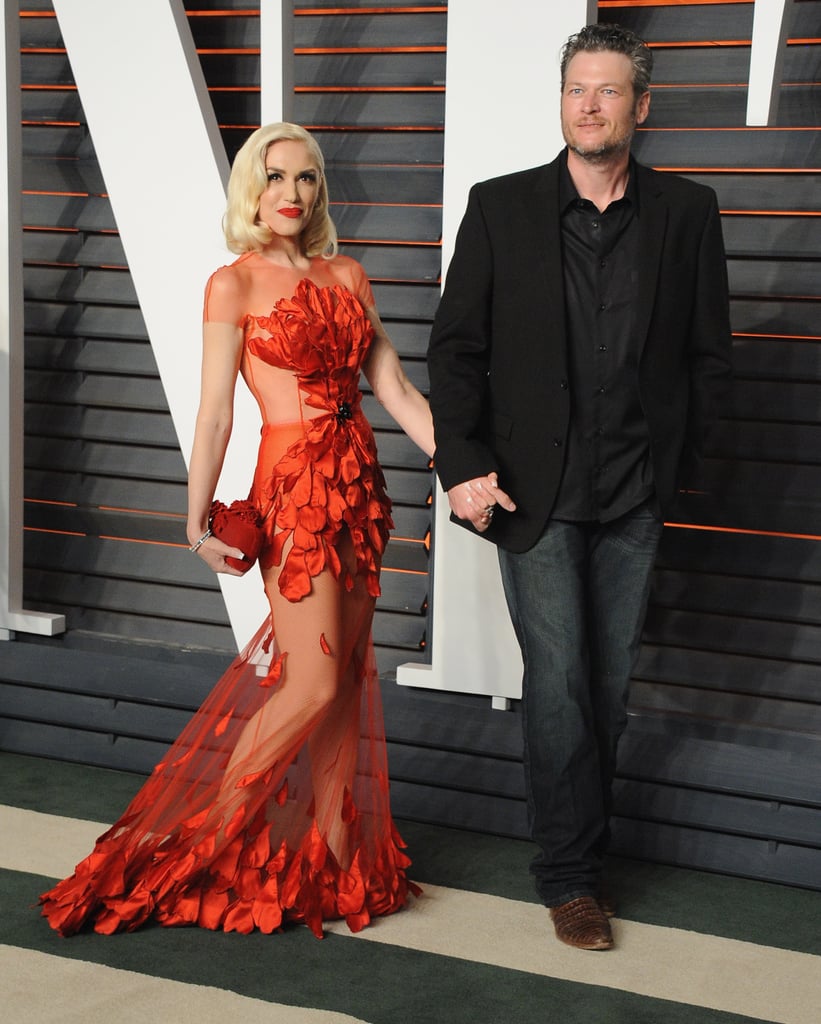 Gwen Stefani and Blake Shelton Just Performed Together Again — All About Their Sweetest Moments

Gwen Stefani and Blake Shelton seem to love to share a stage. The husband and wife duo joined forces to perform a joint rendition of Stefani's hit "Don't Speak" at the final stop of Shelton's Back to the Honky Tonk tour in Buffalo, New York, on March 25, with Shelton accompanying Stefani on guitar — though it's far from the first time they've collaborated.
Music has always been a central part of the duo's romance; after all, they met on the set of "The Voice" in 2014. Their friendship slowly turned into something more after both of them went through divorces around the same time, and after five years of dating, they got engaged in October 2020 and tied the knot in July 2021.
Over the course of their relationship, in addition to working together, they've also frequently spoken out about their love. In November 2022, Stefani called Shelton her "best friend" in an interview on "The Drew Barrymore Show." "Finding a best friend, someone that is on the same plane when it comes to morals, or just the way you look at life, that's the dream," she said. "We think the same about things, yet we're so different. Like, he's watching football and doing his stuff that he does, and I'm putting makeup on. We're so different, yet we're so the same on so many levels."
The following month, Shelton echoed his wife in an interview with People. "To me, she's my best friend and everything that I need and lean on," he said. Keep reading to revisit the full history of how Shelton and Stefani met, fell in love, made music together, and worked toward their happily ever after.
Source: Read Full Article