Hi @ you there, person who casually logged online this morning only to realize that everyone was revealing their color personalities to the world without you. The audacity! But fear not, you, too, can find out your color personality thanks to ktestone's online test and then post the results on TikTok. Here's how:
Step One: Take the Test
To find the color that most represents you, head to ktestone.com's "Personal Color Test."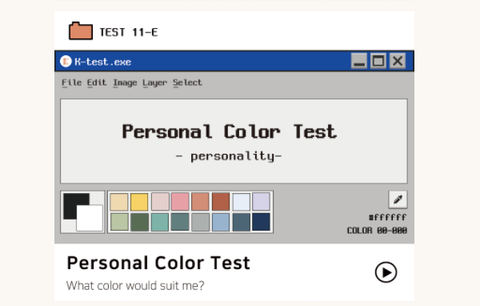 You'll be presented with 12 questions, including: "How do you behave in front of your friends" and "What kind of atmosphere do you like when you play with your friends?"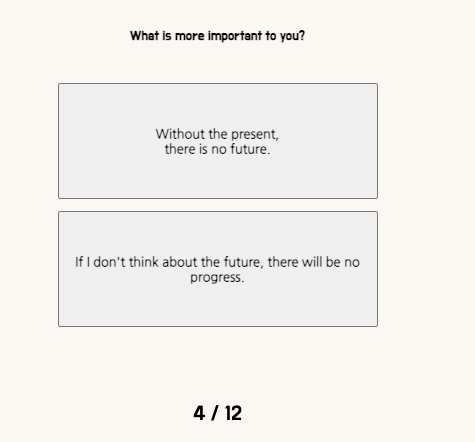 Step Two: Get! Your! Results!
The test will assign you a color personality (hi, fellow Oasises), and some info about said personality type: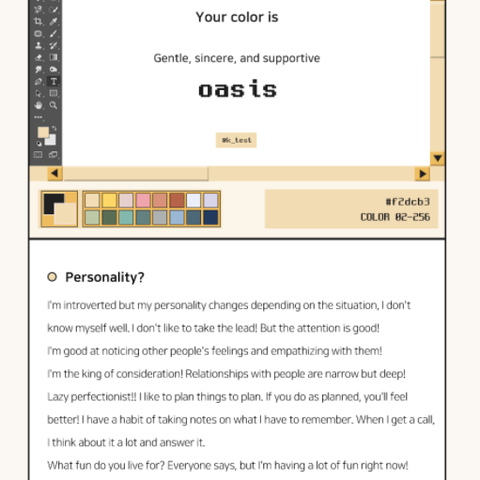 The test will also tell you what type of people you like based on both their personality and their color (come @ me Sweet Pink), and who to stay away from (see you never, Ocean Bay). For example:
Step Three: Post It on TikTok
Here's some inspo:
i'm a push over. also i'll post the link in the comments <3 #foryou #personalitytest #personalcoloranalysis #fyp
meant for each other #couplegoals #colorpersonalitytest #foryoupage
ive never been so happy SPROUT #colorpersonalitytest #hozier #sprout #cottagecore #lgbtq #dandelion #trans #nonbinary #fyp
this is my favorite color of all time ib: @gracie.pulliam #personalitycolor #personalcolortest #colorpersonalitytest #fyp #foryou
SHES SO CUTE #fyp #foryoupage #foryou #trend #personalcolortest #personalitytest #trending #colors #fy #hozier #fypシ #linkincomments
HAVE FUN OUT THERE!
Source: Read Full Article