Jennifer Lopez and Ben Affleck made another public appearance yesterday, this time with a family outing that seems to further affirm the couple's long-term commitment to one another.
On Wednesday evening, the two rekindled lovers were spotted enjoying dinner together at Craig's in West Hollywood, alongside Lopez's 13-year-old daughter, Emme Muñiz. For the occasion, Lopez opted for all neutrals with a fitted beige tank top tucked into white straight-leg trousers; she accessorized with a light-blue bag and a long, layered key necklace. Ben went the preppy route in a brown button-down paired with simple black pants and a belt. And staying true to her grunge style, Emme wore an oversized flannel shirt and patterned cutoff shorts.
The trio were later seen hopping back into Affleck's Mercedes-Benz, the evening's mode of transportation, with Lopez and Affleck chatting for several moments before finally leaving. Affleck reportedly also drove Lopez and Emme back home to their Los Angeles family residence in Bel-Air.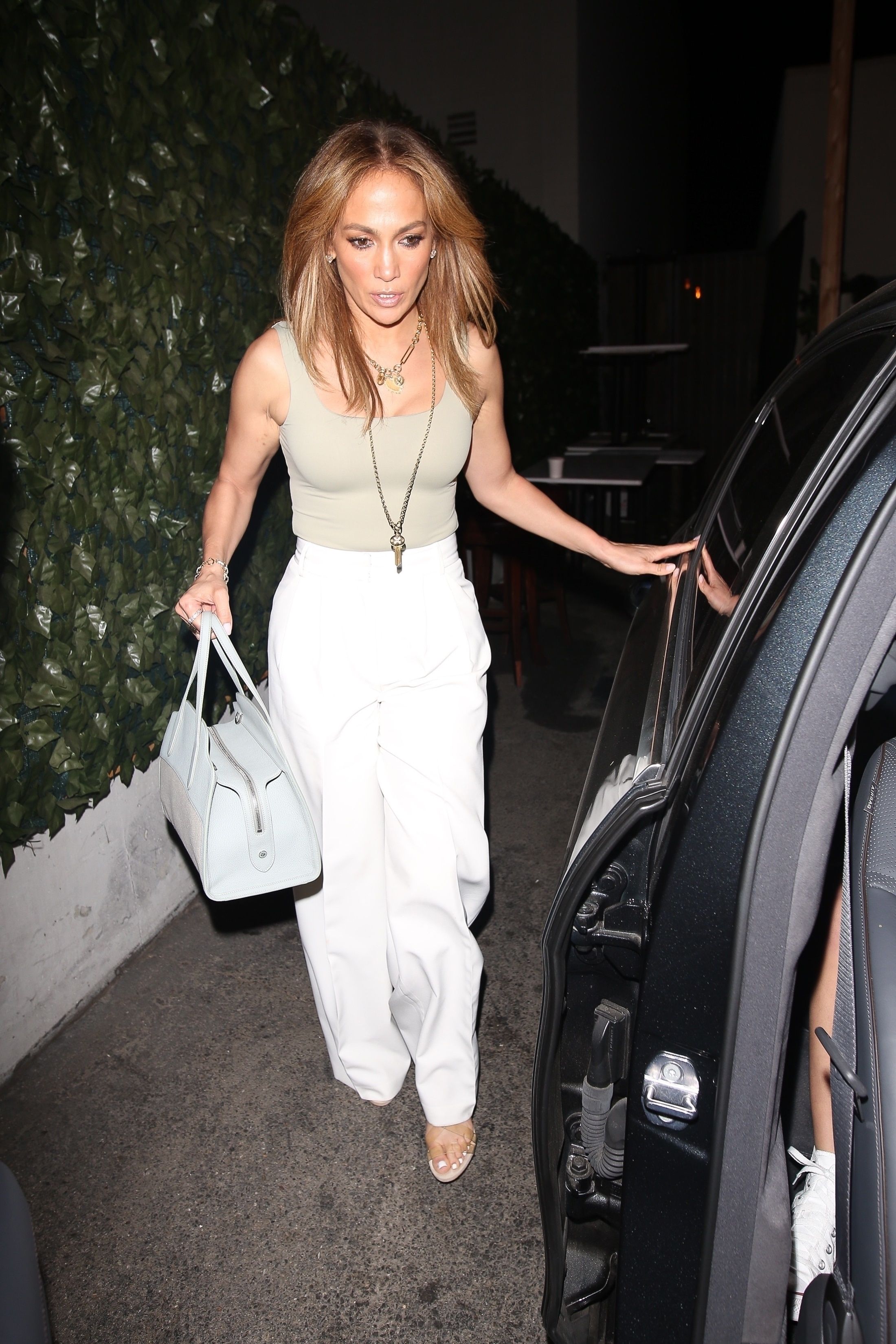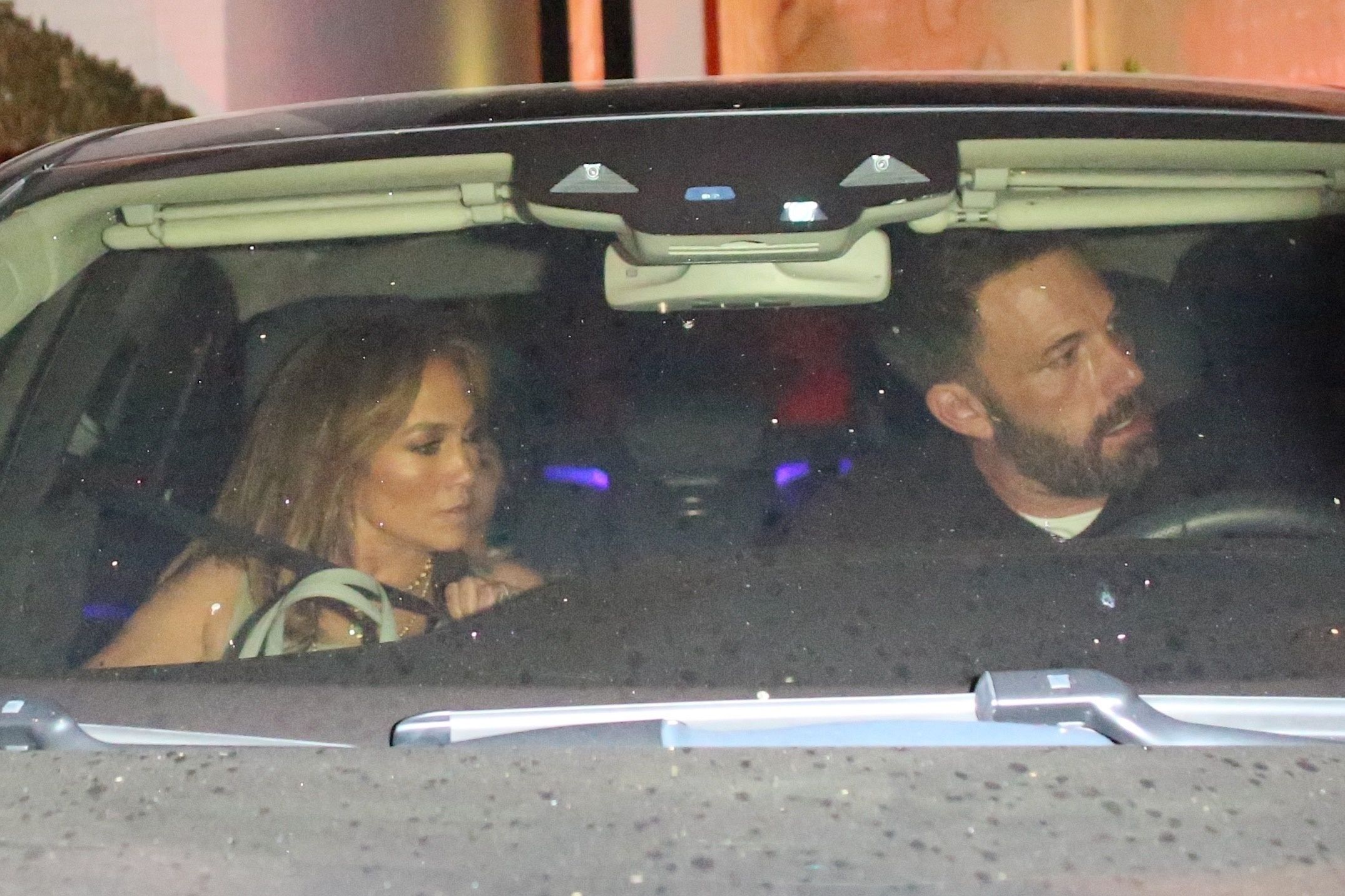 The day prior, the two toured another Los Angeles residence together, this one a $40 million five-acre property in the Toluca Lake estate currently owned by businessman Ron Burkle that reportedly also once belonged to famous British-American comedian Bob Hope. They additionally toured an $85 million mansion in Beverly Hills, an impressive 12-bedroom estate that includes luxurious amenities such as a golf course, basketball court, and boxing ring, per TMZ.
Lopez and Affleck officially rekindled their relationship back in April, and have since been spotted looking cozy with one another while traveling back and forth between their respective estates on opposite coasts in a long-distance romance. The two were first seen mansion hunting together last month, fueling rumors that Lopez has considered moving closer to Affleck full time in Los Angeles from her current residence in Miami. And according to Entertainment Tonight, insiders who are close with the pair say that it "wouldn't be [surprising]" if the couple ended up "[moving in] together and ultimately end up together."
Source: Read Full Article