One of Johnny Depp's lawyers in his $50 million defamation trial against Amber Heard is Camille Vasquez. The Pirates of the Caribbean star's attorney has become a viral sensation following her tough cross-examination of Heard. Many were also impressed by Vasquez's lightning-fast objections making it difficult for Heard and her lawyer to respond to any of the points afterward.
Now that Vasquez has become such a popular figure in the trial social media users are weighing in on the internet chatter that she and Depp are dating. Here's how those rumors got started, what many fans are saying, and the big reason people are missing that likely means there's no truth to them at all.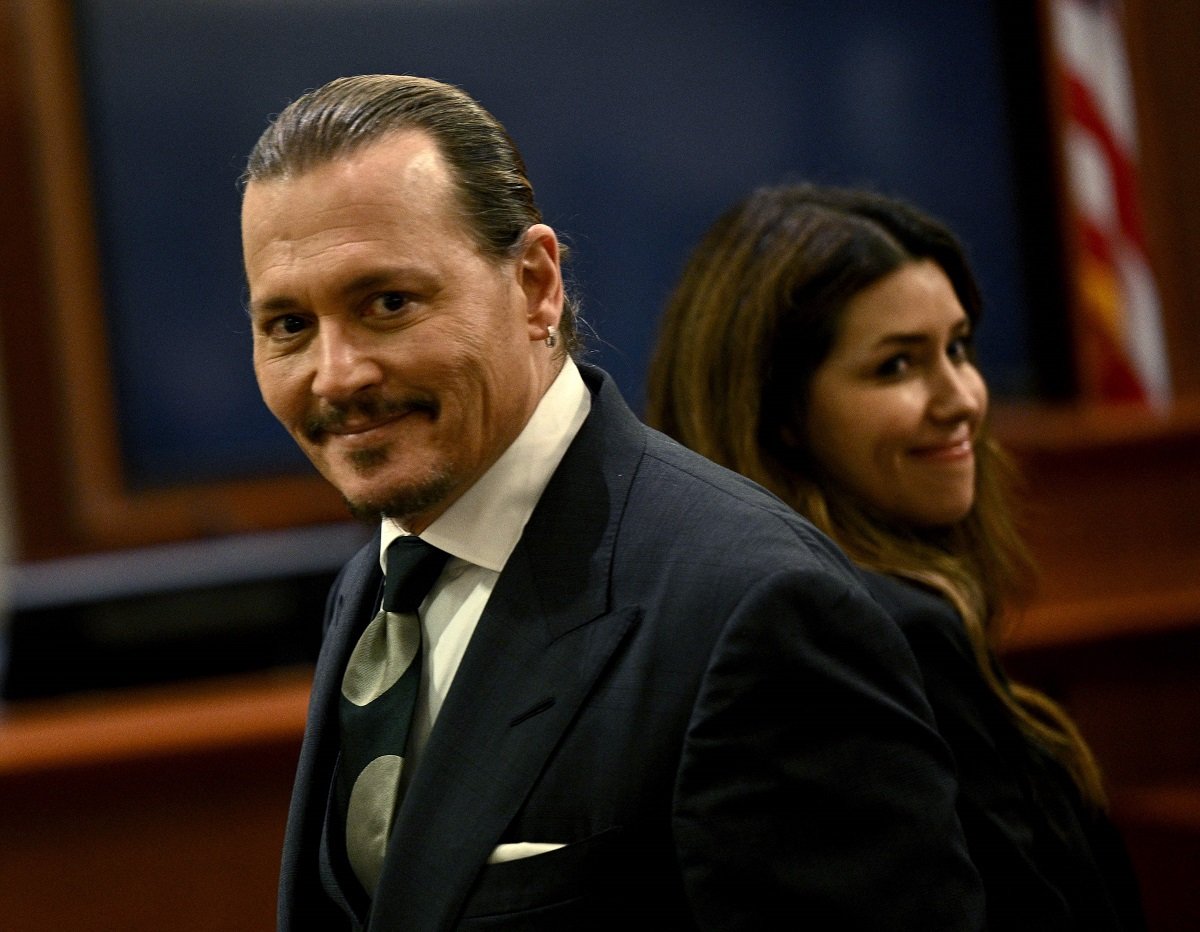 How the Depp dating Vasquez rumors started
The rumors about the Hollywood actor dating his attorney began because of the interactions between them in the courtroom.
There have been so many eyes on this trial because cameras have been allowed in the courtroom and it's garnered a ton of public interest as Depp and Heard have aired out their dirty laundry. During the course of the trial, Vasquez and Depp have been seen laughing and hugging a few times and soon the dating rumors began to circulate.
Fan opinions about whether they are dating
The topic of are they or aren't they dating became a hot issue on social media with plenty of fans weighing in.
"I can answer this: yes," one tweeted.
Another opined: "They look fabulous as a couple."
"If they're not they will be!" a third person wrote.
"She sure should be!!!!! She seems to be a top-notch woman & let's face it … Depp isn't a perfect man by any measure, but he sure as heck seems to be kind and genuine in all that he does," a fourth person said.
Others posted level-headed responses as to why it's not happening writing: "Can you say conflict of interest!?!" While another added: "Ethics violation for the attorney if true and if began after representing Depp."
Another commented: "She would lose her license to practice law so I would say no."
Vasquez's reaction to the dating rumors
As she left the courtroom on May 18, Vasquez was questioned about the Depp dating rumors.
A TMZ clip shows her being asked: "The people want to know, are you dating Johnny Depp? It's all over the internet. Can you set the record straight, yes or no?"
Vasquez didn't give an answer instead she just laughed likely because she thought the question was comical although a few people will interpret her non-answer to mean that something is going on. However, there is no evidence whatsoever that Depp and Vasquez haven't been keeping things professional, and it should also be noted that Vasquez is reportedly in a relationship now anyway with a British relator.
RELATED: Who Amber Heard Dated Before and After Her Marriage to Johnny Depp
Source: Read Full Article