Country star Kacey Musgraves visited Saturday Night Live on Oct. 2 for the show's 47th season premiere, and fans are talking about her nearly nude presentation. The singer appeared on stage for one performance giving the appearance she was wearing nothing but her boots behind an acoustic guitar.
Why might Musgraves have chosen to strip down for the performance of that particular song? And what scene from a classic movie from the '90s was her inspiration?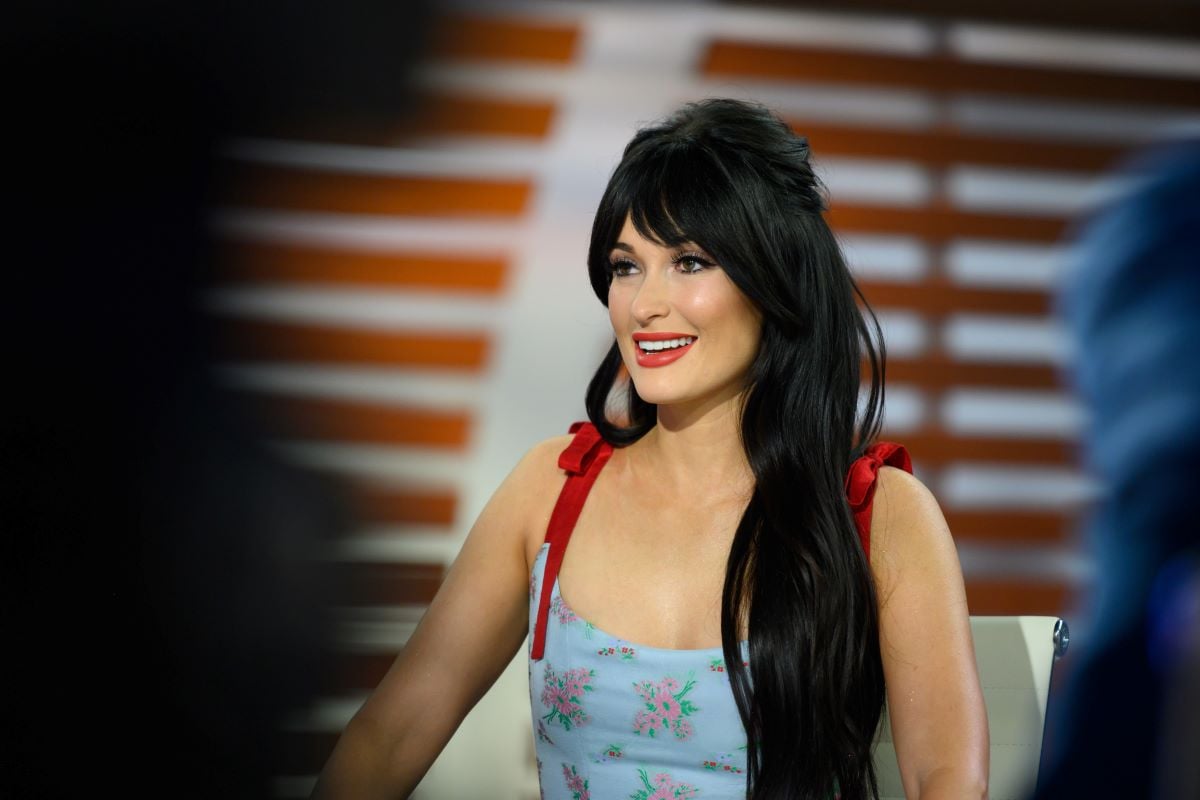 Heartbreak and healing inspired Kacey Musgraves for latest album
Of important note, Musgraves married fellow country singer Ruston Kelly in 2017, but the pair split in 2020. Regarding their divorce, she told Rolling Stone the marriage "just didn't work out," like a changing season. She added that even though their time had passed, it "still means something really beautiful."
Still, Musgraves admitted that their divorce left her questioning "marriage as a whole, in general." While she said she was "open to it" when it happened, she had also done "a lot of reflecting" on a drive to make people happy which she said she'd learned in childhood. In the end, she concluded, "I think I live best by myself."
But just because she determined it was better for her in the end doesn't mean it wasn't painful to end it. The breakup seems to be one inspiration for Musgrave's latest album, and more specifically for the tune "Justified" that she performed on SNL. The song hits on how healing after breakups can be disorderly and full of ups and downs.
The lyrics include, "If I cry just a little and then laugh in the middle; if I hate you and I love you then I change my mind."
Kacey Musgraves stripped down to sing about heartbreak on 'Saturday Night Live'
Notably, Musgraves is known to her fans for a keen sense of fashion. So, some wonder why she chose to wear nothing but boots during the performance.
During her first visit to SNL, she promoted songs from an album about her marriage to Kelly. This was her second visit, and the song "Justified" seemingly explores themes of personal anguish and healing from the loss of that same marriage.     
So, Musgraves could have been indicating that she was sharing something a bit more raw than usual with the audience, after already having let them in on the happier parts of her relationship.
However, fans also noticed the singer borrowed inspiration from a certain '90s film classic, something she confirmed herself on Twitter.
Kacey Musgraves channeled Jenny from 'Forrest Gump'
The scene from "Forrest Gump" is famous to film lovers and pop culture enthusiasts. Jenny, played by Robin Wright, performs on a stage with nothing but a guitar to cover her nude body.
Musgraves shared a still from the scene on Twitter – which is a little bit NSFW, depending on where you work. The picture shows part of Jenny's exposed backside as she sits facing the crowd.
Just like Jenny, Musgraves sat apparently nude on a dimly lit stage while playing guitar. But instead of flats, she wore calf-high cowboy boots.  
Source: Read Full Article