The 'Big Bang Theory' actress receives cupping treatment as she shares a picture of herself lying on a couch while having wires and cups attached to some parts of her body.
AceShowbiz –Kaley Cuoco needs "all" the self-help treatments after becoming a new mum. The 37-year-old "The Big Bang Theory" actress welcomed Matilda with her actor partner Tom Pelphrey, 40, on March 30, and has now shared a photo of herself recovering on the couch as she received a series of soothing procedures.
"Needed all the treatments today," she captioned the image of herself, posted to her Instagram Story on Tuesday, May 30.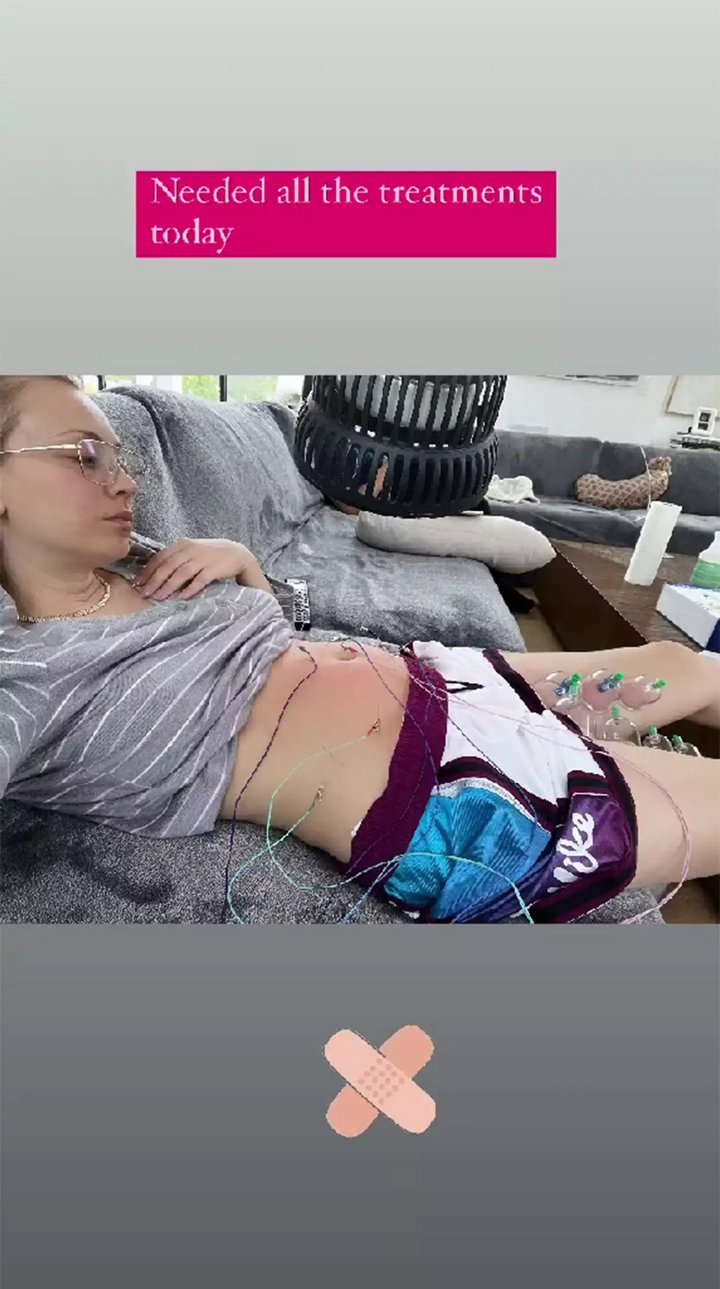 Kaley Cuoco gets cupping treatment
It appeared the actress was getting cupping treatments on the inner part of her leg as three cups could be seen attached to wires below her purple, blue and white shorts. She also rolled up her grey striped shirt to show wires attached to different parts of the skin on her stomach.
But adding her daughter was helping her recuperate, Kaley added on a photo of her little girl, "This angel girl's smile when you need it most."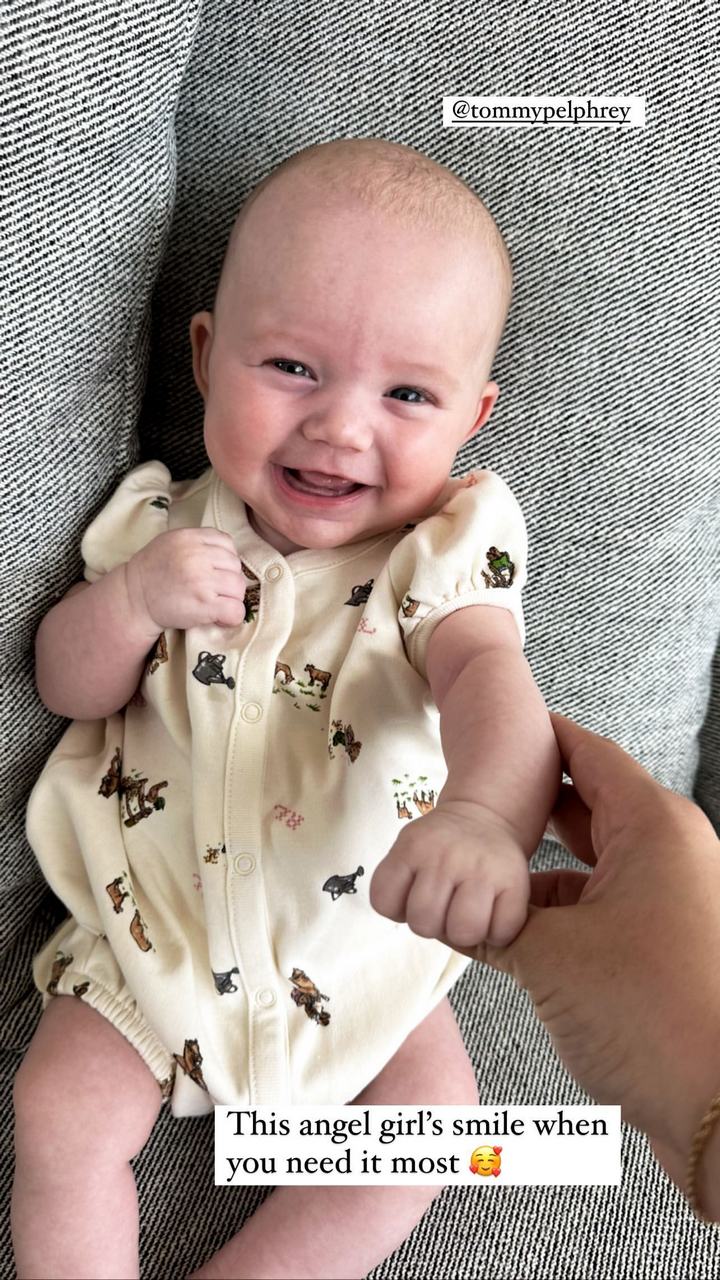 Kaley Cuoco posts a new picture of baby Matilda
She also posted an image of Matilda lying down in a grey onesie that hinted her parents are being left sleep deprived as the baby is constantly awake. Kaley captioned it, "#NoNaps. Also this will most likely be the name of her future autobiography 'No Naps' by Matilda Pelphrey lol."
In 2019, Kaley posted a video showing herself getting cupping therapy from a bodywork expert called Flory after a workout, showing how a jade gua sha – a Chinese tool that scrapes at the skin 0 was being used to release muscle tissue and improve circulation.
She captioned a video at the time, "My angel Flory literally scraping my legs and hips. I'm so tight I can barely bend or turn. I haven't been able to actually move in weeks."
Kaley added, "I go a few weeks and then I end up not being able to walk. I think my body just starts to shut down from just complete overuse. If I don't take care of it, I'm going to crumble. You've got to take care of yourself in order to be able to take care of the things around you."
In July 2018, five days after her wedding to ex-husband Karl Cook, she had shoulder surgery and in September 2010 had a horseback riding accident that nearly resulted in her leg being amputated. Doctors originally believed she would not be able to walk for months, but after two weeks in hospital, she was fitted for a walking boot and back on her feet.
You can share this post!
Source: Read Full Article