Kelly Clarkson rose to fame in the early 2000s as the first winner of American Idol. Since then, she has released eight albums, earned several hit singles, and toured all over the world. These days, Clarkson is a coach on The Voice as well as the host of her own show, The Kelly Clarkson Show.
With almost 20 years of success under her belt, there's no doubt that Clarkson knows a thing or two about fame. For Clarkson, dealing with her celebrity status has been a challenge, but she found that things got easier when she compared fame to her experience of growing up in a small town.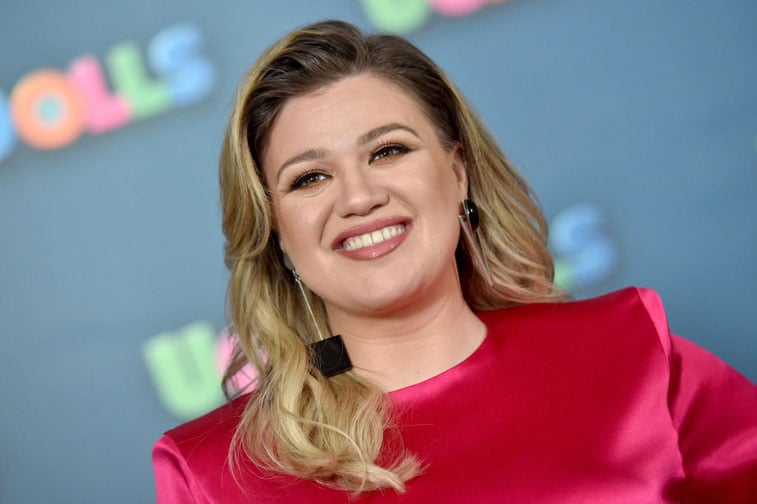 Kelly Clarkson grew up in Texas
Clarkson was born in Fort Worth, Texas, and grew up in asmall town nearby. She has two siblings and her parents divorced when she was achild.
Like a number of people from the South, Clarkson came from areligious, Southern Baptist family. In an interview in 2004, Clarkson shared:"I always grew up in church. I was the leader of our youth group. I've alwaysgrown up pretty close to church and with God."
Clarkson also had a love for music at a young age. She wasinvolved in school choirs and several musical productions. After graduatingfrom high school, Clarkson decided to pursue a career in the music industry.
Kelly Clarkson became famous whenshe was 20 years old
RELATED: 'The Voice' Fans React to Kelly Clarkson Having Wine on the Show
In 2002, at 20 years old, Clarkson auditioned for a newreality TV show called American Idol.She ended up doing extremely well and impressed both viewers and judges withher vocal prowess. Clarkson won the competition and received a record deal.
After her victory on AmericanIdol, Clarkson began releasing music. Her first several singles, such as "AMoment Like This," "Breakaway," "Since U Been Gone," and "Behind These HazelEye," charted at high positions on the Billboard chart. She won many awards aswell and quickly became a household name.
Since then, Clarkson continued to release more music for fans and continued to see great success. She also ventured into other pursuits, such as book writing, hosting, and mentoring rising talents.
Why Kelly Clarkson compared beingfamous to growing up in a small town
RELATED: Kelly Clarkson Told Selena Gomez Why She Shouldn't Doubt Her Singing
After almost 20 years in the spotlight, Clarkson seems tohave a good grasp on how to deal with fame. In a RedditAMA session in April, Clarkson shared that her experience growing up in asmall town has helped her learn how to handle being a celebrity.
Things were not always easy for Clarkson. She revealed thatthere was a time when it suddenly dawned on her that she might never be able toreturn to being a non-celebrity.
"I had one moment inmy garage in Texas (many years ago) when I had a mini breakdown and I wastalking/crying with my brother and I just kept repeating 'I can't take itback,'" she said. "And what I was meaning was I'm gonna be in the publiceye forever now and that's something you can't take back once it happens andthe weight/pressure of that thought, and the reality of it was so overwhelming,BUT it also put things into perspective for me."
Clarkson continued: "I basically started looking at mycareer like the small town I grew up in. Everyone has something to say, or canbe invasive of your privacy, and for whatever reason that calmed me because Igrew up in that atmosphere and so I knew I could handle it."
Clarkson also ended her post by sharing that being famous isnot something that she spends time being concerned about. For her, it is allabout living her life to the fullest and surrounding herself with "the rightpeople."
Source: Read Full Article