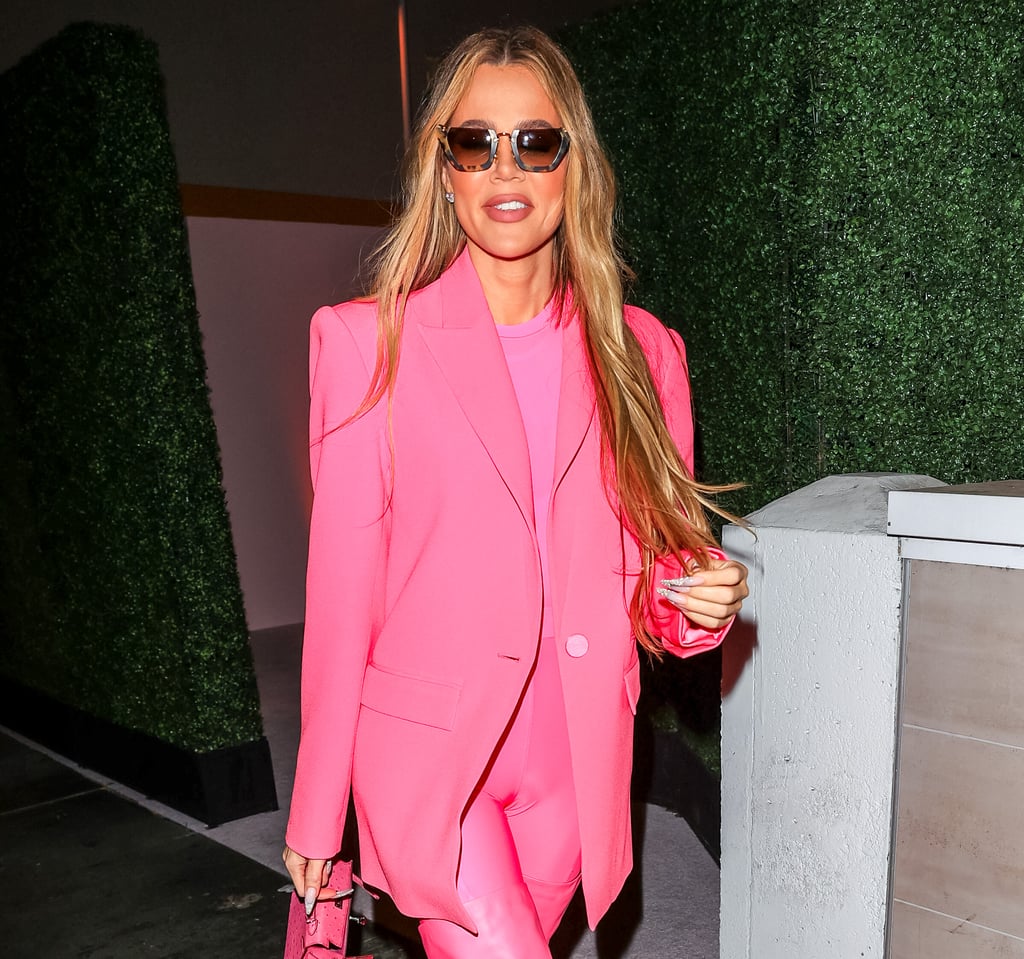 Khloé Kardashian Throws True an Epic "Octonauts"-Themed Birthday Party — See the Photos

True Thompson is turning 5! Ahead of her official birthday on April 12, Khloé Kardashian threw her daughter an over-the-top "Octonauts"-inspired birthday bash on Saturday afternoon. The pastel-themed fête brought out some of the Kardashian-Jenner family's nearest and dearest, including Kylie Jenner, Stormi Webster, hairstylist Jen Atkin, and Kylie's friend, Yris Palmer.
It's clear Kardashian, 38, spared no expense, as the the party featured several balloon installations, dessert walls and tables, a ball pit, a cotton candy bar, and a custom backpack designing station. Kardashian even had tide pools set up with starfish, stingrays, and sharks.
"Time really does fly! Bittersweet," Kardashian wrote in one of her Instagram Stories on Sunday. "Her birthday isn't until April 12th, but we decided to celebrate it yesterday. I'll hold onto the last few days of my 4 year old." She continued: "True is obsessed with Octonauts so we had a pastel/octonaut extravaganza. Thank you to everyone who helped make this party that much more special."
Kylie documented the bash in a TikTok video as well, which shows Stormi making slime, hitting a piñata, and wearing matching outfits with grandmother Kris Jenner. The clip also features a sweet moment between Kylie and True, as well as glimpses of her son, Aire. "I love all the neons," Kylie tells Stormi in a clip of them making slime together.
It's unclear if True's dad, Tristan Thompson, was in attendance since he wasn't featured in any of the photos or videos Kardashian posted. Despite that the fact that Kardashian and Tristan are no longer together, they remain committed to coparenting True and their son, who was born last year and whose name has not yet been revealed.
Of trying to "unlove" Thompson, Kardashian previously told Kelly Clarkson, "No, and I don't think it goes away." She added: "Like my ex-husband and I genuinely still love [each other], and I want the best for him, and I'm rooting for him. We all, I think, just change or evolve, or you know that sometimes it's just not a right fit for you."
See more of True's fifth birthday party ahead.
Source: Read Full Article