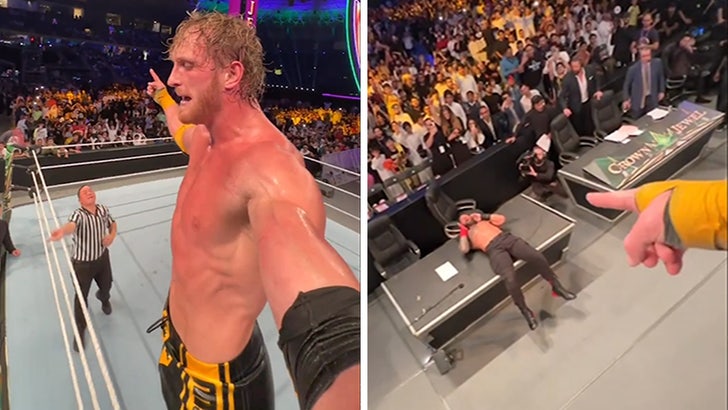 Instant. Classic.
Logan Paul knew he was in for the fight of his life against Roman Reigns at Crown Jewel … and even though he got an assist from his brother, Jake, he couldn't come away with the championship.
Logan proved once again he belonged in the ring on Saturday … showing off his remarkable athleticism against the undisputed WWE Universal Champion in an incredibly entertaining fight.
Logan paid homage to WWE legend Eddie Guerrero — as he did in his WrestleMania 38 match — by hitting Reigns with a frog splash off the top rope through the announcer's table.
The craziest part … he did it with a phone in his hand, recording the entire stunt — talk about insane!!
Logan also showed Shawn Michaels some appreciation … when he attempted to hit the WWE champ with The Heartbreak Kid's signature sweet chin music finisher — though he was unsuccessful.
As we previously teased … the "Problem Child" was in Saudi Arabia to watch his brother ahead of the biggest match of his life — but also to look out for Logan in case he ran into any trouble against Reigns.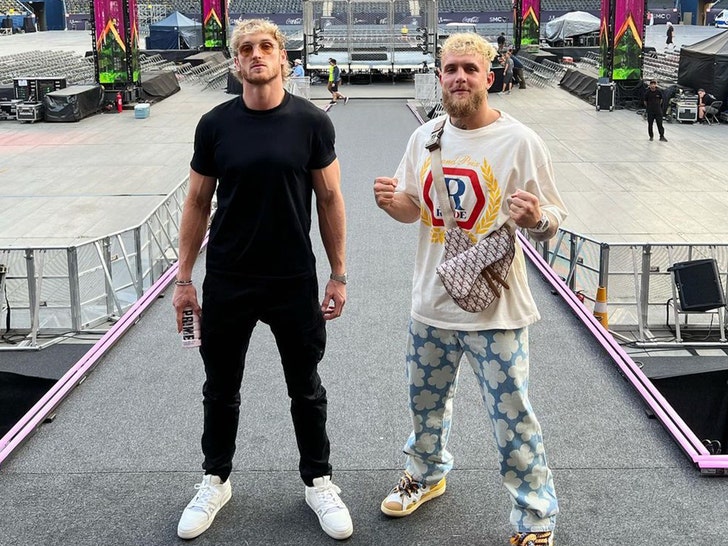 Well, that moment arose when the Usos — a part of "The Bloodline" group with Roman — started attacking Logan's entourage, who had been sitting ringside.
Jimmy and Jey Uso then started beating up Logan's buddies in the ring … when suddenly, Jake hit the stage and walked down to the ring to confront the Usos while his "It's Everyday Bro" song blared through the speakers.
The undefeated 6-0 boxer got into the ring without hesitation and even dropped one of the undisputed tag team champs!!
Logan's performance had social media buzzin' … his former boxing nemesis and Internet celebrity KSI was thoroughly pleased with the spectacle, tweeting, "What a match, bro."
In the end … Roman walked away with the Usos raising his hand in victory, but something tells us the feud between The Bloodline and the Paul brothers is only just beginning.
Source: Read Full Article