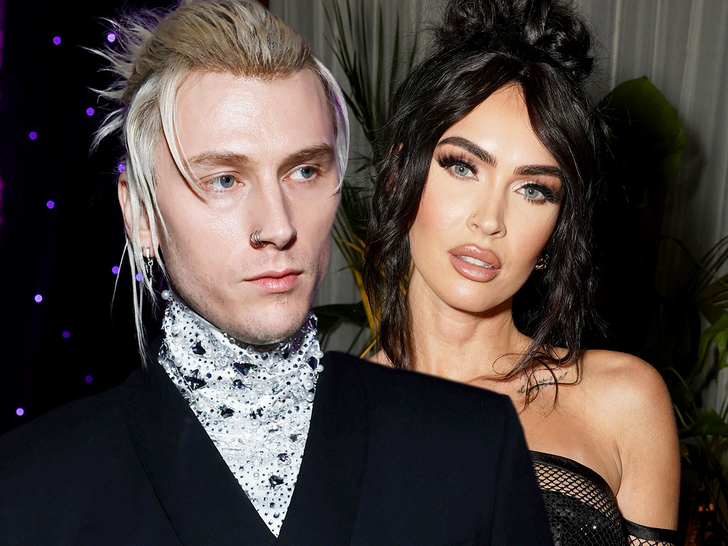 Megan Fox has resurrected digitally to shoot down rumors that there's cheating going on between herself and Machine Gun Kelly … although, some trouble is clearly afoot.
The actress's Instagram was reactivated Sunday, and she threw up only one new post … which directly addresses the speculation that's been swirling around their relationship for about a week now. In it, she squarely denies anyone's infiltrated their engagement.
Waiting for your permission to load the Instagram Media.
She writes, "There has been no third party interference in this relationship of any kind. That includes but is not limited to…actual humans, DMs, AI bots or succubus demons."
Megan adds, "While I do hate to rob you of running random baseless news stories that would have been much more accurately written by ChatGPT, you need to let this story die and leave all of these innocent people alone now."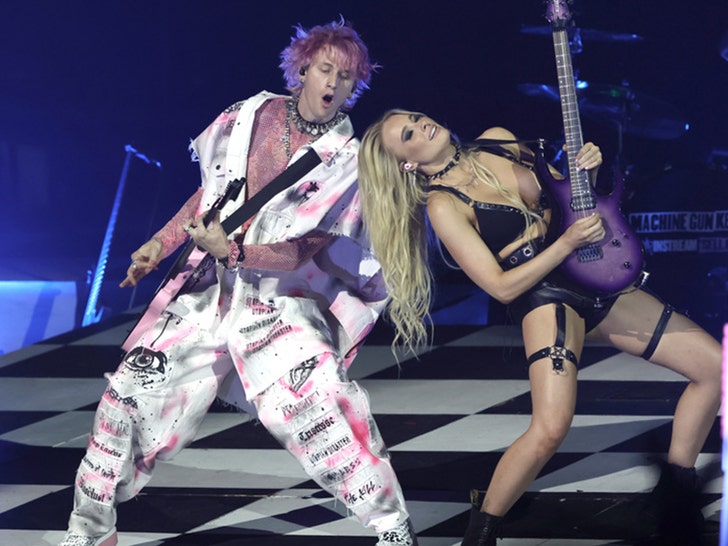 In other words, MF's saying there wasn't an affair going on here … and she definitely seems to be coming to the defense of MGK's backup guitarist, Sophie Lloyd, who's come under fire as the suspected other woman — and getting dragged relentlessly, despite her denying it too.
Of course, the fact that Megan has scrubbed all signs of her fiancé from her profile — not too mention not-so-cryptic posts alluding to "dishonesty" — suggests there's trouble in paradise.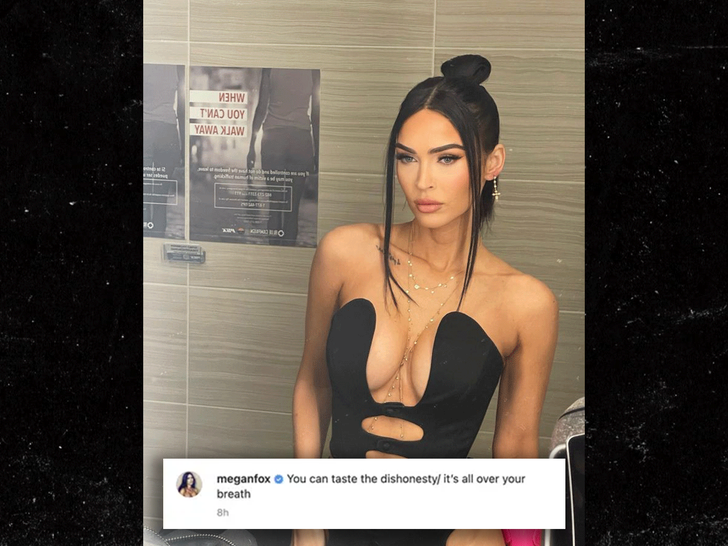 It's hard to gauge where things are between the couple at the moment … while Megan seemed to be telegraphing one thing online, she was seen with MGK in person this week.
You'll recall … they were spotted cruising in the same car together — leaving his place, no less — on Valentine's Day. And later the same day, they were spotted once again exiting an office building side by side as well — a building with a ton of therapists on hand.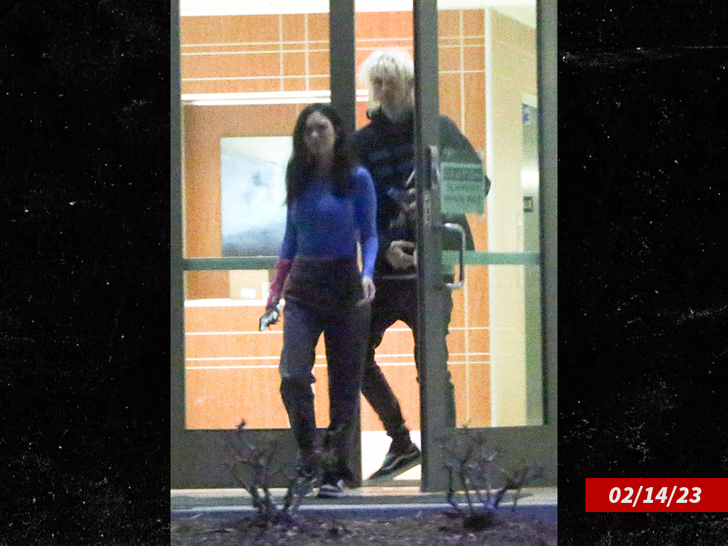 Kelly himself hasn't said jack amid all the conjecture … but it sounds like everything's okay? Per usual, time will tell. 🤷🏽‍♂️
Source: Read Full Article