New Amsterdam is a medical drama TV series that features both the emotional twists and turns of shows like Grey's Anatomy and the intense medical situations of House. The show, which premiered on television in 2018, became a fast fan favorite, with many viewers nodding to stars like Ryan Eggold as the reason that the show is so heartwarming. Eggold has had his fair share of difficult times while filming the show, and in a March 2021 interview, the actor opened up about his experience battling COVID-19 while hard at work promoting New Amsterdam.  
Ryan Eggold stars in the hit TV show 'New Amsterdam'
New Amsterdam tells the story of Dr. Max Goodwin, an optimistic young physician who becomes the medical director of one of the world's oldest hospitals. Right away, Goodwin shakes up the establishment as he strives to reform hospital policy and administration in order to better serve their patients. Unfortunately, Goodwin encounters adversity along the way, with various department heads arguing with him at every turn.
In the role of Goodwin is Eggold, who started his acting career in the early 2000s. After early roles in television shows like The Young and the Restless and Entourage, Eggold landed a high-profile role in the hit series 90210.
As Ryan Matthews, Eggold made a splash and was able to transition into bigger parts in television shows and made-for-TV movies. Since 2018, Eggold has portrayed Dr. Max Goodwin in New Amsterdam, and the role has proved to be a defining one for the talented performer. 
What did Ryan Eggold say about his experience with COVID-19?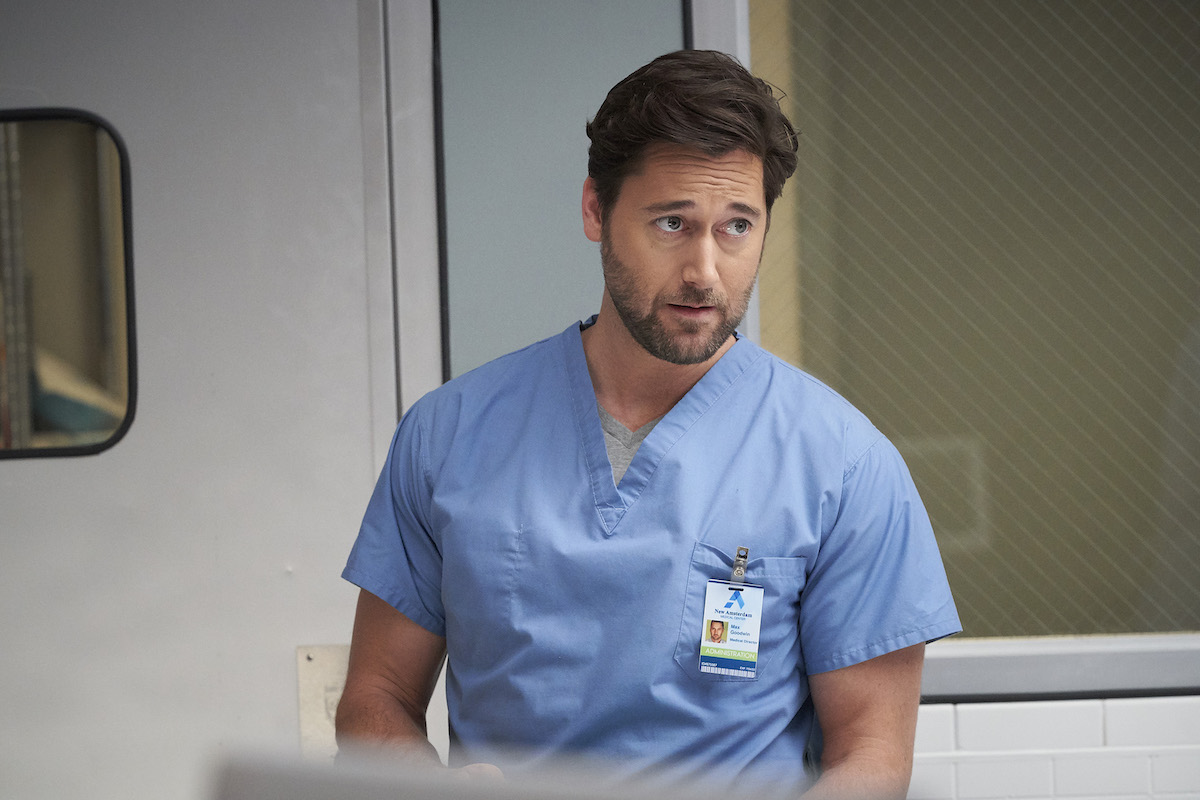 In late 2020, while the world battled the coronavirus (COVID-19) pandemic, Eggold was hard at work promoting season three of New Amsterdam—that is, until the actor contracted COVID himself. As Eggold revealed in a March 2021 interview with Us Weekly, the experience was not only humbling but very enlightening. Although he admitted that he has a hard time figuring out the right way to communicate his specific experience.
"Fortunately, my experience with it was not life-threatening or anything. It's hard to talk about because part of me wants to say to people, 'Don't worry too much. Don't be too afraid,' because I had it and it felt like a flu, and it really sucked," Eggold said.
Eggold went on to say "but then again, you don't want people to take it lightly and there have been so many deaths and people who have really struggled with it more severely."
Ryan Eggold was able to return to work for the new season of 'New Amsterdam'
Fortunately, Eggold was able to recover from coronavirus without lingering complications, even telling Us Weekly that he was motivated to donate plasma after the experience. He said: "I got to donate plasma a few times to try to get the antibodies out there, which was nice," the actor said. "It doesn't feel as much of a headline when you've gone through it."
The third and fourth seasons of New Amsterdam took on special meaning for Eggold, as they deal with the fallout of the coronavirus pandemic—something that the actor now has very personal experience with. It seems likely that Eggold was able to take the feelings and reactions that he had during his COVID battle and put them to work, bringing to life the dialogue and situations in New Amsterdam that so many people connect with.
Viewers can catch new episodes of New Amsterdam Tuesday nights on NBC.
Source: Read Full Article