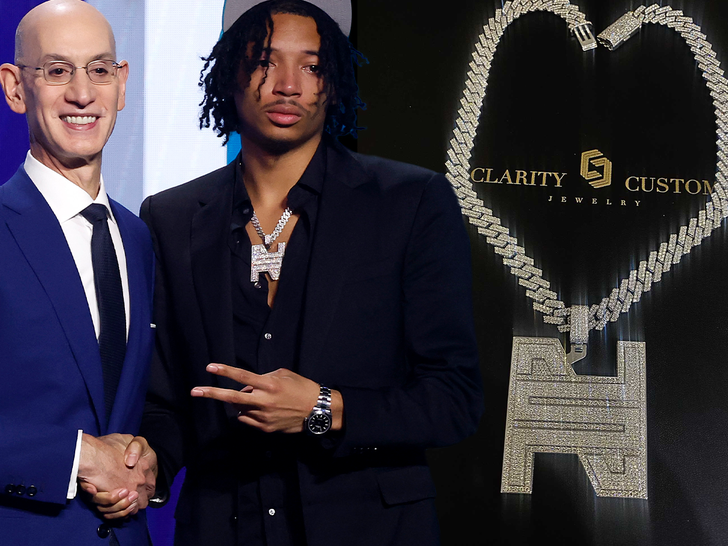 The chain Nick Smith Jr. rocked to the NBA draft was SERIOUSLY iced out … TMZ Sports has learned it featured a staggering 40 carats of VS diamonds!!
We're told the former Arkansas Razorbacks point guard hit up Courtney Roy of Clarity Custom Jewelry to get the piece made just before the big event … and as you can see, the jeweler certainly delivered.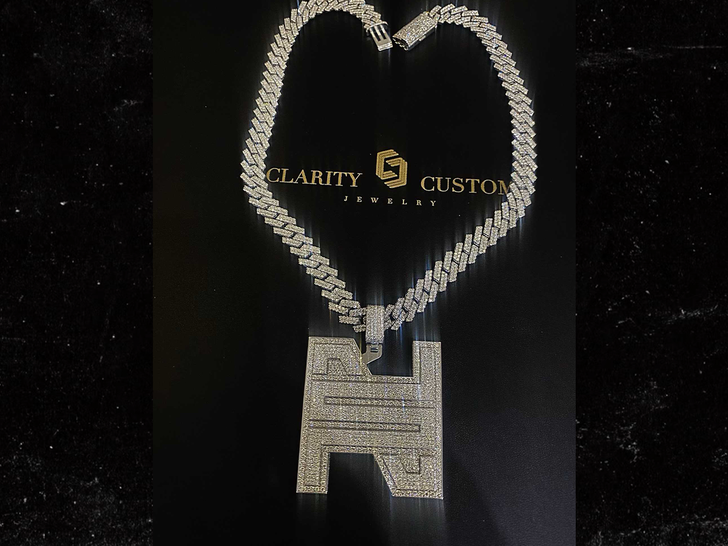 Roy — who also made pieces for Cassius Stanley and Jacob Evans — tells us he spent about two weeks carefully crafting the bling … not only decking it out in the diamonds but adding 14k of white gold to it as well.
The piece features Smith's "NS" initials … and sits on a Cuban link chain — and the 19-year-old hooper was clearly happy with the piece.
Smith Jr. wore it on stage with Adam Silver with pride just after the Charlotte Hornets took him with the 27th overall pick.
Unclear how much it all costs … but the rookie is expected to make about $2 mil this season as a rookie — so, yeah, he can certainly afford it!
Source: Read Full Article