Last month, it's reported that the 'Don't Worry Darling' actress/director was 'still very much upset' about her split from the 'As It Was' hitmaker following their nearly 2-year romance.
AceShowbiz –Olivia Wilde is apparently trying to tell the world what she really feels. The "Don't Worry Darling" actress/director has let out cryptic broken heart quotes on social media following her breakup with Harry Styles.
On Tuesday, January 10, the 38-year-old filmmaker turned to her Instagram Story to share a message about relationship. "I'd hate to die without having loved," read the post, featuring a still from the 2004 romantic drama "Tropical Malady".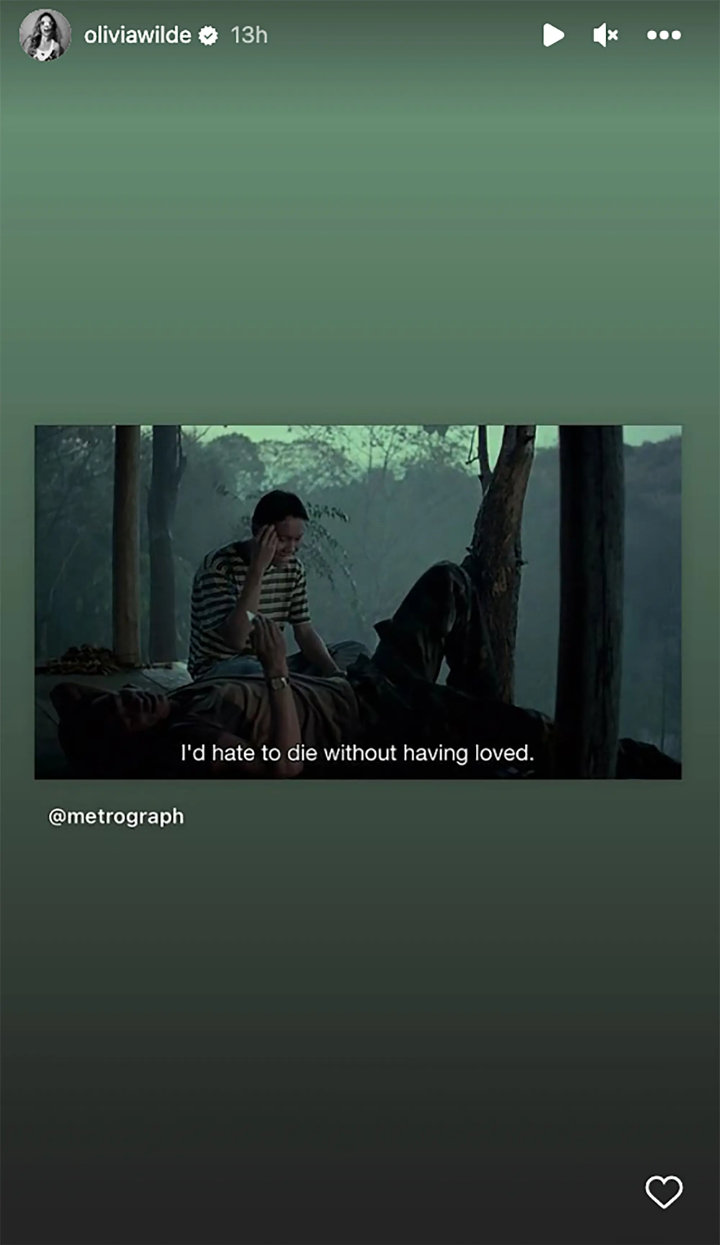 Olivia Wilde shared a cryptic love quotes two months after her split from Harry Styles.
News of Olivia and Harry's split first emerged last November, with an insider saying that the move was a "very amicable decision." The source added that the now-exes "are still very close friends."
The insider further added that the pair went separate ways due to "different priorities," saying, "Right now, they have different priorities that are keeping them apart. The public pressure on them has been difficult. They've had ups and downs throughout the relationship."
Since the news of their split surfaced on the Internet, Olivia appeared to quit social media until December last year. In the first post she made on her Instagram feeds since the breakup, she could be seen sporting a huge smile while relaxing on a hammock with her friend Babs Burchfield. "Best," she captioned the picture.
A few days later, it's unveiled that Olivia's "still very much upset" about her split from the former One Direction singer. A source told Us Weekly, "She is trying to move on. Olivia thought going on vacation would allow her to decompress, but dating isn't on her list of priorities."
Seemingly trying to move forward, Olivia spent a fun day with her kids at Disneyland. At the time, the "Booksmart" director posted a series of rare photos and footage of her and her kids whom she shares with her ex Jason Sudeikis, Otis, 8, and Daisy, 6, from the trip to the most magical place on earth. She looked all smiles in the post.
You can share this post!
Source: Read Full Article