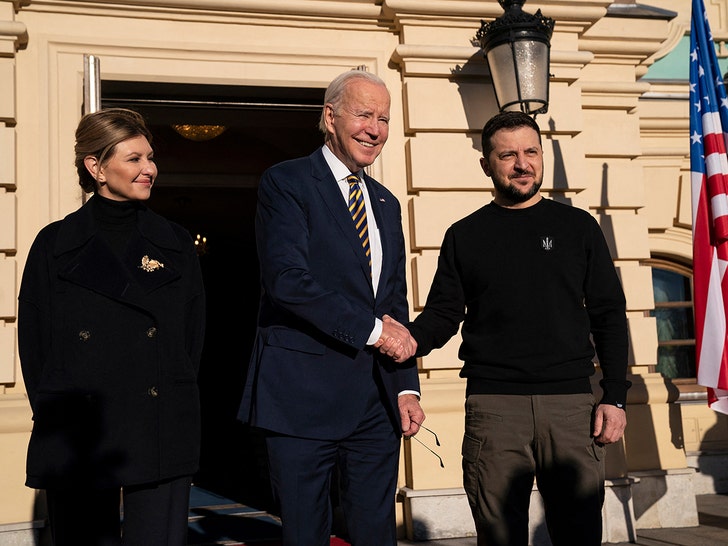 President Biden just made a surprise visit to Europe — touching down in Ukraine to meet with President Volodymyr Zelenskyy … as we come up on a year of warfare.
Biden popped up in Kyiv early Monday morning, a stop that wasn't previously announced — and perhaps for good reason. It seems POTUS wanted to keep this trip under the radar, which makes sense considering he's in a literal battle zone.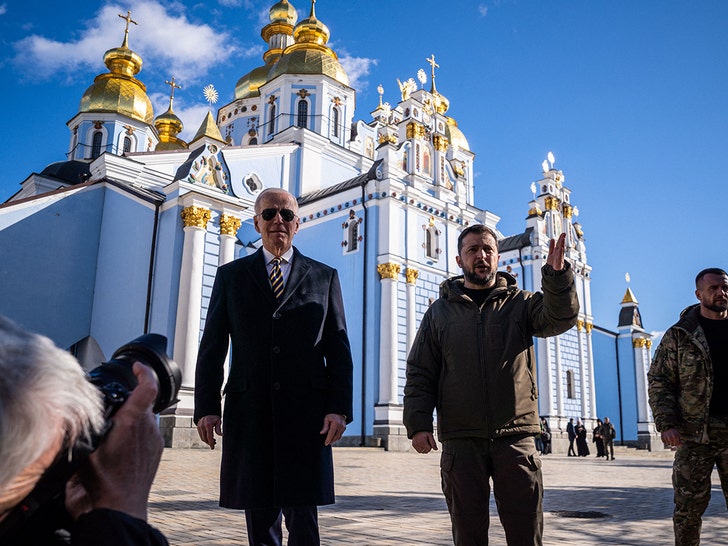 The purpose of the visit is to announce new financial assistance — upwards of half a billion dollars, Prez Biden noted — which will cover everything from more military equipment, artillery, ammo and weapons for the Ukrainian army as they continue to fight Putin's troops.
On top of that, he said the U.S. would impose new sanctions against Moscow — all on the heels of Vice President Kamala Harris declaring Russia has committed crimes against humanity by waging war.
In other words, Biden simply wanted to show in-person solidarity and reaffirm America's commitment to the embattled nation … and his presence was certainly a sight to behold, especially with sirens sounding off as Joe did a walkabout with Zelensky.
The timing here is also noteworthy … Feb. 24th will mark the one-year anniversary of the day Russia launched a full-scale invasion.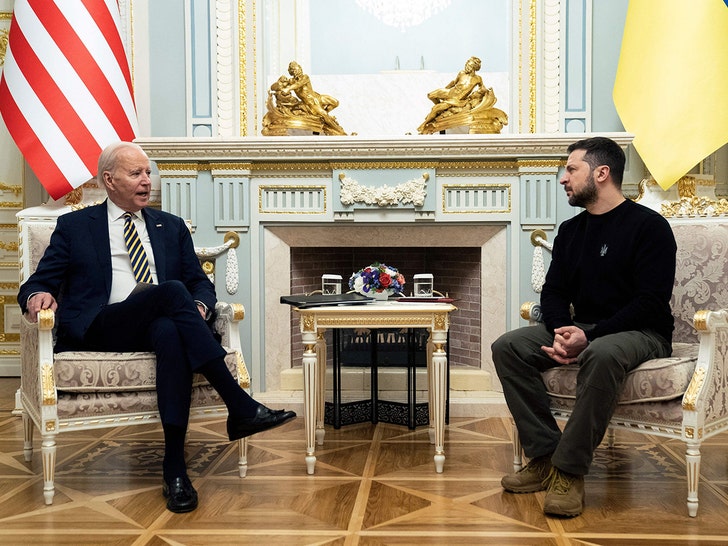 Despite the prolonged war, Biden says Putin is losing … and both he and Zelensky seem confident these efforts will wear down Vlad and his henchman sooner or later.
Source: Read Full Article