Prince Harry paid a surprise visit to a charity he has been the patron of since 2007. The Duke of Sussex delighted the winners of the WellChild Awards at Kew Gardens on June 30, per Goss.ie, and also talked about life now that he was a "father of two." Us Weekly also reported on Harry being spotted at that same location, where he "appeared pensive as he sat in the front seat of a black car wearing a crisp button-down shirt."
It seems Harry attended the private garden party of the organization. He revealed his passion for the charity when he said, "Since becoming patron of WellChild in 2007, this organization and the people within it have held an extraordinarily special place in my heart." The duke shared that even though he "wasn't a father" when he initially became the patron for the charity, "the stories of these children and parents transcended that." He added, "I didn't need to be a dad to feel the impact of this invaluable work." 
Harry also shared that things have become more significant for him now that he has children. He said, "I feel all the more connected, inspired and in awe of the resilience of these families, who power through indescribable challenges with the support of WellChild." The organization celebrates children and the healthcare workers that take care of them. 
"Shape of You" singer Ed Sheeran was also at the event and asked Harry what life was like now that he's got two kids. Harry didn't hold back when sharing about his children
Prince Harry gushes about Archie and Lili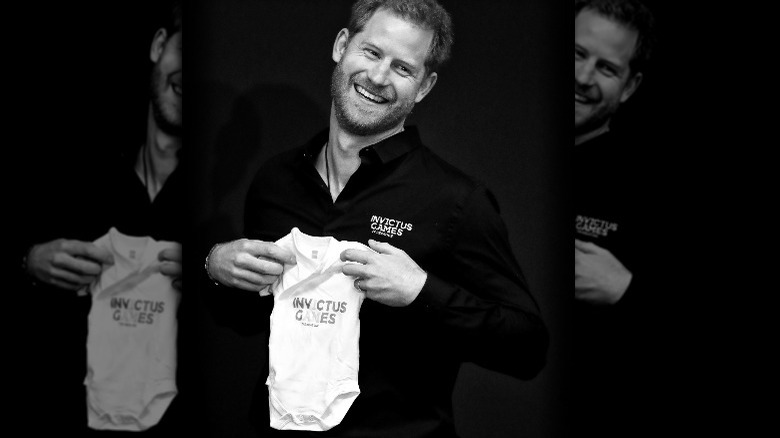 It seems as if their red hair is not the only thing these two have in common. Ed Sheeran made some polite conversation with Prince Harry at the Wellchild Awards and the two were able to bond over their babies, per Goss.ie. Sheeran asked the prince how he was coping after the birth of his daughter, Lilibet Diana, who made her entrance into the world on June 4. Harry is currently off newborn duty as he is in London for the unveiling of Princess Diana's statue on July 1.
Sheeran wished Harry well by saying, "Congratulations, a girl right? We just had a little girl 10 months ago now." He then added, "You're still in the trenches now! How do you manage with two?" Harry did not hold back when he dished about his home life at the moment, sharing, "Two is definitely a juggle." He also divulged a little about Lili and Archie's personalities. "We've been lucky so far, she's very chilled and seems happy to just sit there while Archie is running around like crazy," Harry gushed. It seems as if the new parents are still on a babymoon with Lili, and 2-year-old Archie is keeping them on their toes. 
Since Harry and Prince William want to "move forward" after the unveiling ceremony, it's high time they let their children meet. Nothing would make Diana prouder.
Source: Read Full Article