During their interview with Oprah Winfrey in 2021, one of the biggest moments was when Meghan Markle revealed that the then Duchess of Cambridge reduced her to tears during planning for her wedding to Prince Harry.
TRENDING NOW: Details from Prince William and Kate's 'second summit' at Prince Harry and Meghan's home revealed
It has since been revealed that the incident occurred due to Princess Charlotte's bridesmaid dress, which Kate was allegedly unhappy with. In Harry's new memoir, Spare, which was released on Tuesday, the Duke of Sussex shared more about the incident, revealing the messages that caused Meghan's sadness.
WATCH: Prince Harry clarifies if brother asked him not to marry Meghan Markle
In one extract, Harry claims that Kate wrote to Meghan: "Charlotte's dress is too big, too long, too baggy. She cried when she tried it on at home."
DISCOVER: Prince Harry reveals truth behind Princess Kate's heartfelt engagement ring
In response, Meghan is alleged to have written: "Right, and I told you the tailor has been standing by since 8am. Here. At KP. Can you take Charlotte to have it altered, as the other mums are doing?"
However, Kate is said to have disagreed with this, and replied "all the dresses need to be remade" adding that her own wedding planner agreed with her on the matter.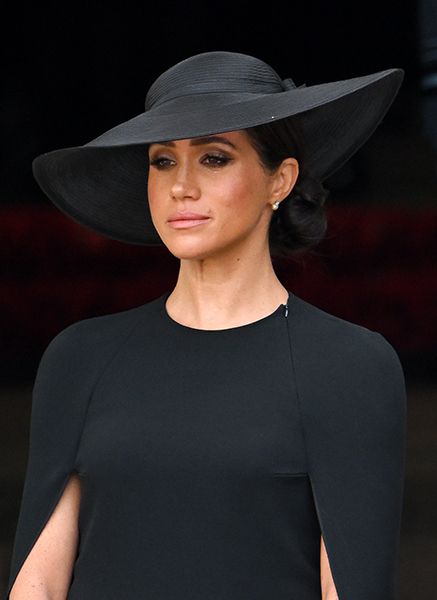 Kate's messages were said to have left Meghan in tears
In an attempt to calm the situation down, Meghan asked the royal if she was aware of the situation that was going on with her father, Thomas Markle, at the time, to which Kate responded that she was.
Harry claimed that the final interactions between the pair saw Meghan say: "I'm not sure what else to say. If the dress doesn't fit then please take Charlotte to see Ajay. He's been waiting all day," with Kate only responding with: "Fine."
DETAILS: Prince William 'devastated' over Prince Harry's book and TV interviews
REVEALED: Which royal family members do Archie and Lilibet get on with?
Harry also revealed that it wasn't just the wedding dresses that Kate allegedly had issues with, and that she was also unhappy over a potential party for the page boys.
"It just went back and forth," he noted in the memoir.
Source: Read Full Article