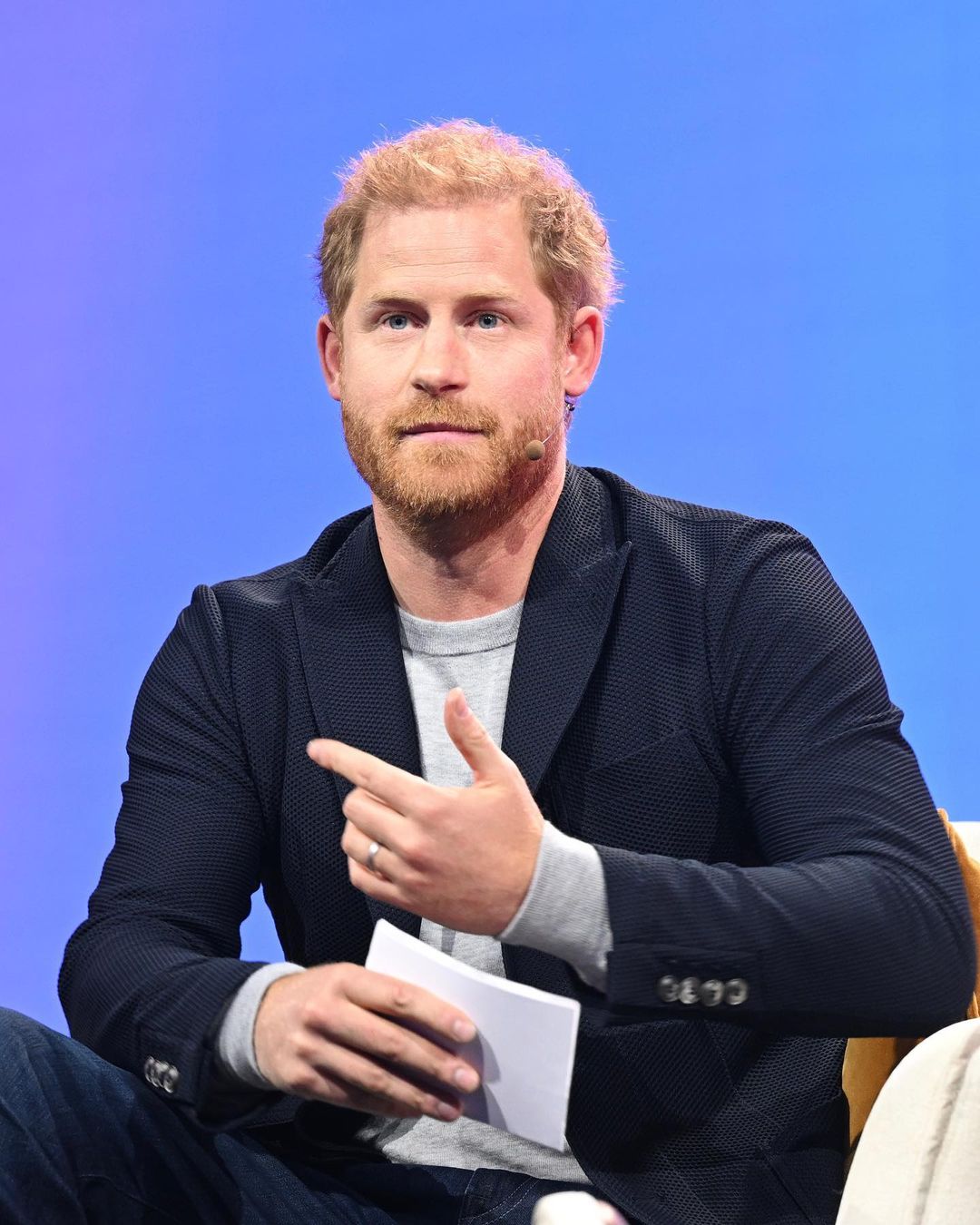 I really hope Prince Harry has a generous pay package with BetterUp, because he's really given this company a huge shine for two years. He believes in the product – individual life coaching mixed with lite-therapeutic talk – and since joining the company as Chief Impact Officer, the company has vastly expanded operations and grown by leaps and bounds. BetterUp services Fortune 500 companies and they're growing their business across Europe. These are photos from Harry's appearance at BetterUp's two-day Uplift Summit, where he chatted with CEO Alexi Robichaux and answered questions from the audience:
Prince Harry took the stage at BetterUp's Uplift summit. The Duke of Sussex, 38, appeared with BetterUp CEO Alexi Robichaux live from San Francisco on Wednesday. Prince Harry has served as Chief Impact Officer for the coaching platform since March 2021, taking on the job after stepping back from his senior royal role and relocating to California with his wife, Meghan Markle, 41. The duo answered audience questions — although Harry quipped that some were "not appropriate."

When asked about what drives his purpose, Prince Harry spoke about being part of a team with a shared mission, such as during his time in the military and with his Archewell Foundation that he founded with Meghan.

"For me, personally, I get so much out of helping other people. To be in the service of others is what drives me, what gets me out of bed every day. Then you have kids," the father of Prince Archie Harrison and Princess Lilibet Diana said before turning the conversation to "new dad" Robichaux. Later in the event, Robichaux said he was learning about awe from his 9-month-old son.

"Kids ground you," Harry added. Prince Harry also said that members of the Invictus Games community as well as his and Meghan's Archewell Foundation team use BetterUp.
[From People]
I mean, we'll get to the point where Harry's work with BetterUp will be normalized and people won't freak out every time he promotes the company. Perhaps we're already getting there – this Uplift appearance is the kind of thing which normally would have gotten dozens of British tabloid editorials about how Harry is "whinging" for his "paymasters." This week, the British media is more focused on Harry's children and their titles though.
https://www.instagram.com/p/Cpjb-hprkaJ/
Photos courtesy of BetterUp's IG.
Source: Read Full Article