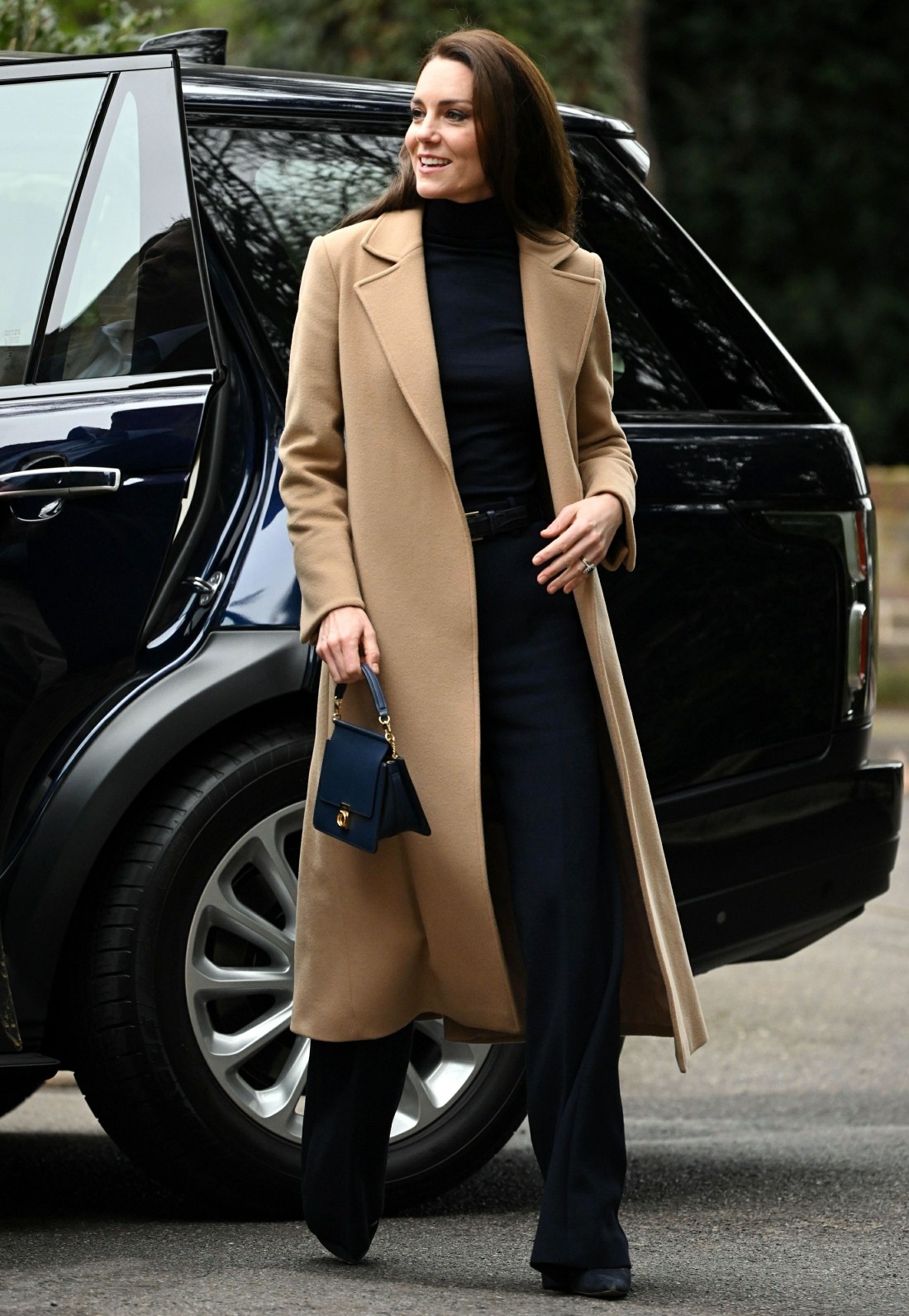 The Princess of Wales stepped out today in Slough. She visited a nursing home on Pancake Day, and I'm curious to see if we'll get any photos of Kate digging into some pancakes (of course not). I've said this before and I'll say it again – Kate's staff forced her into pretending to care about Early Years crap, because Kate's interest is more towards senior issues. I mean, she's extremely lazy so she was never going to follow through on anything, but if she had her way, I bet she would have preferred to have more senior-issues in her portfolio. She's much better with seniors than she is with kids – older people enjoy Kate and she enjoys them.
As you can see, Kate wore a very "inspired by Meghan" outfit for this visit. Black trousers, a black turtleneck, a cute purse and her Max&Co coat in camel. We've seen the coat several times before, especially after Meghan wore her camel overcoat just as the Sussexit was being announced in January 2020.
Today is "Shrove Tuesday" aka Fat Tuesday aka Mardi Gras, the Tuesday before Ash Wednesday and the start of Lent. Traditionally, people try to get all of their gluttony and "sinning" in before Lent. Thus, Pancake Day. Let's pour some maple syrup over this bitch and get buck wild.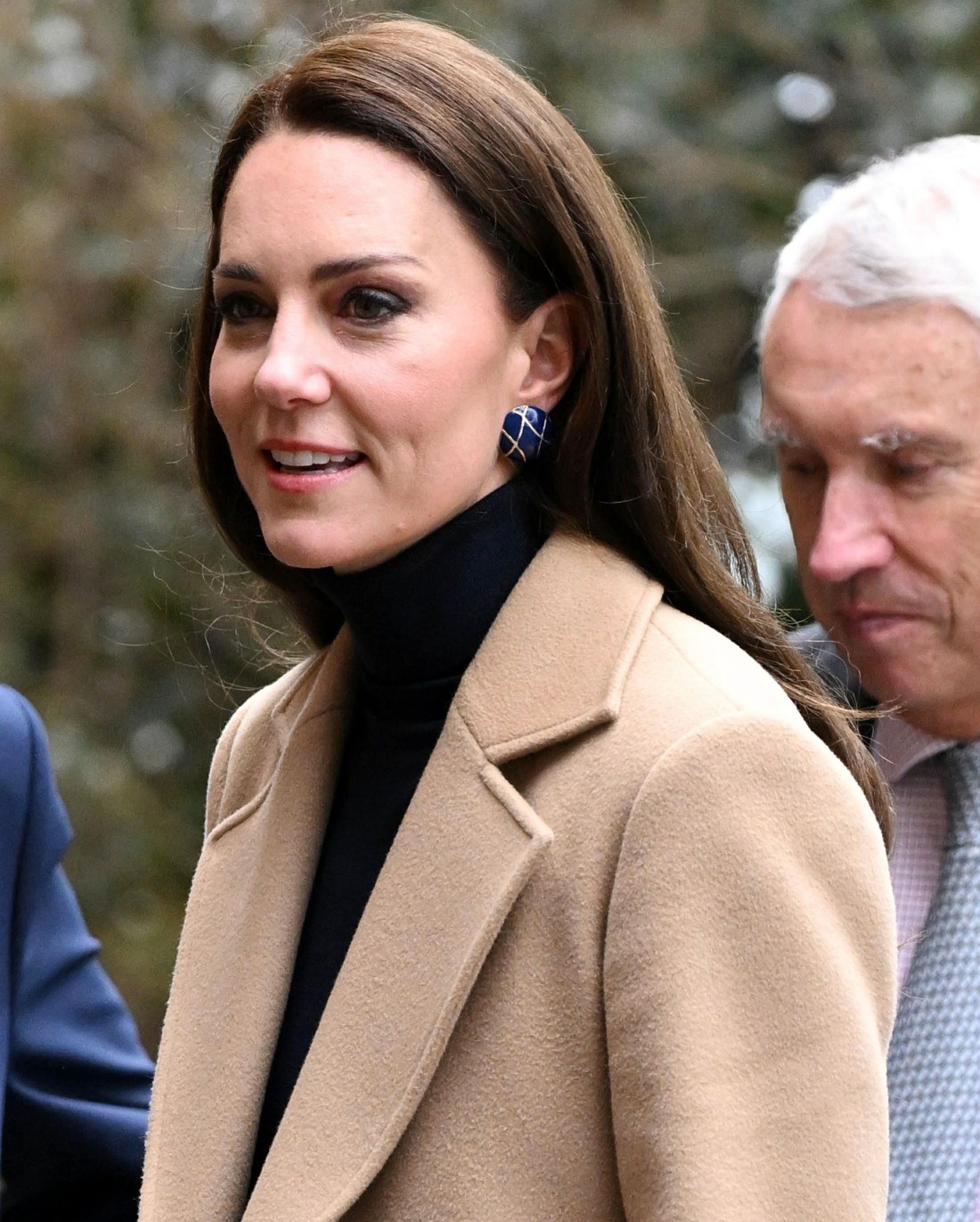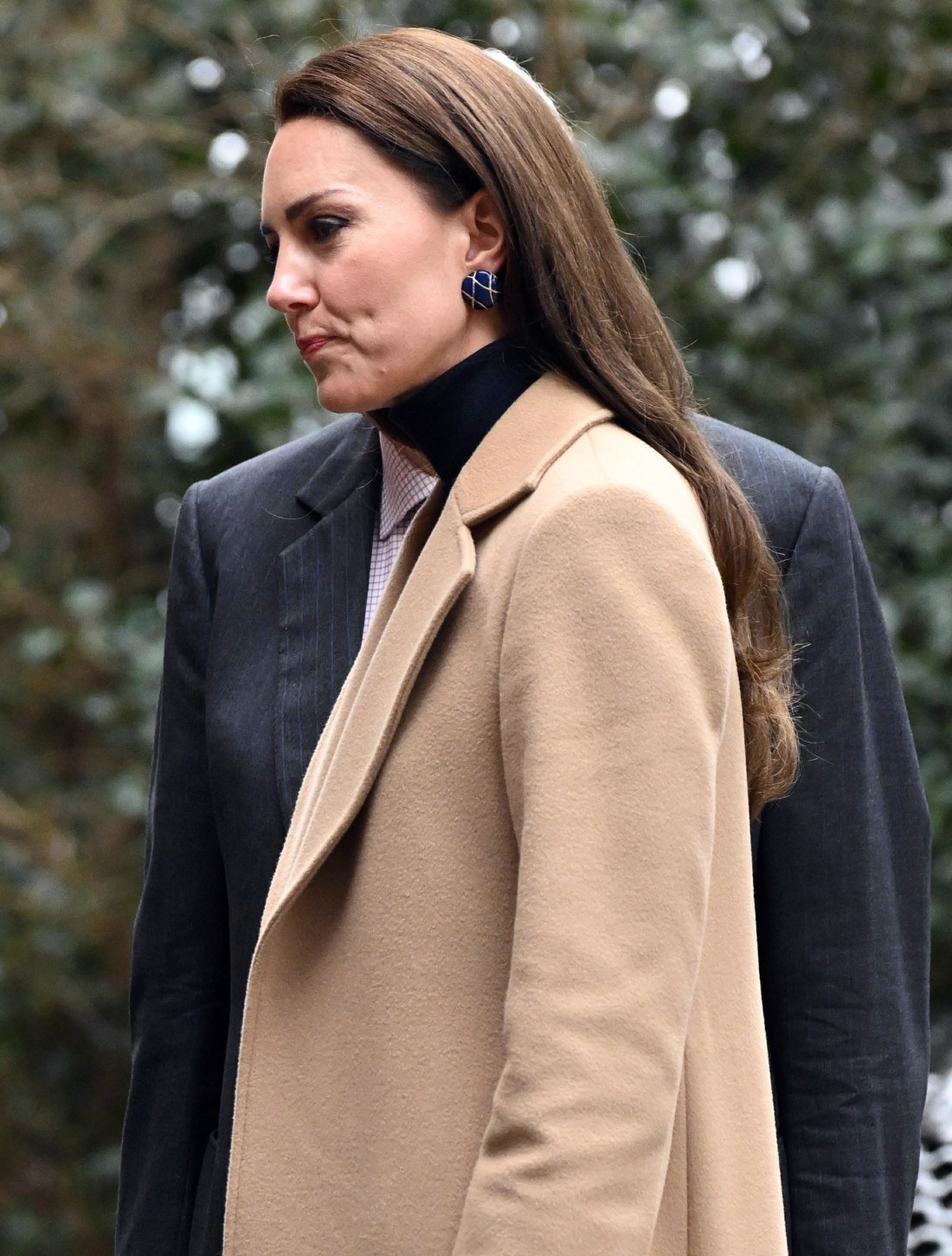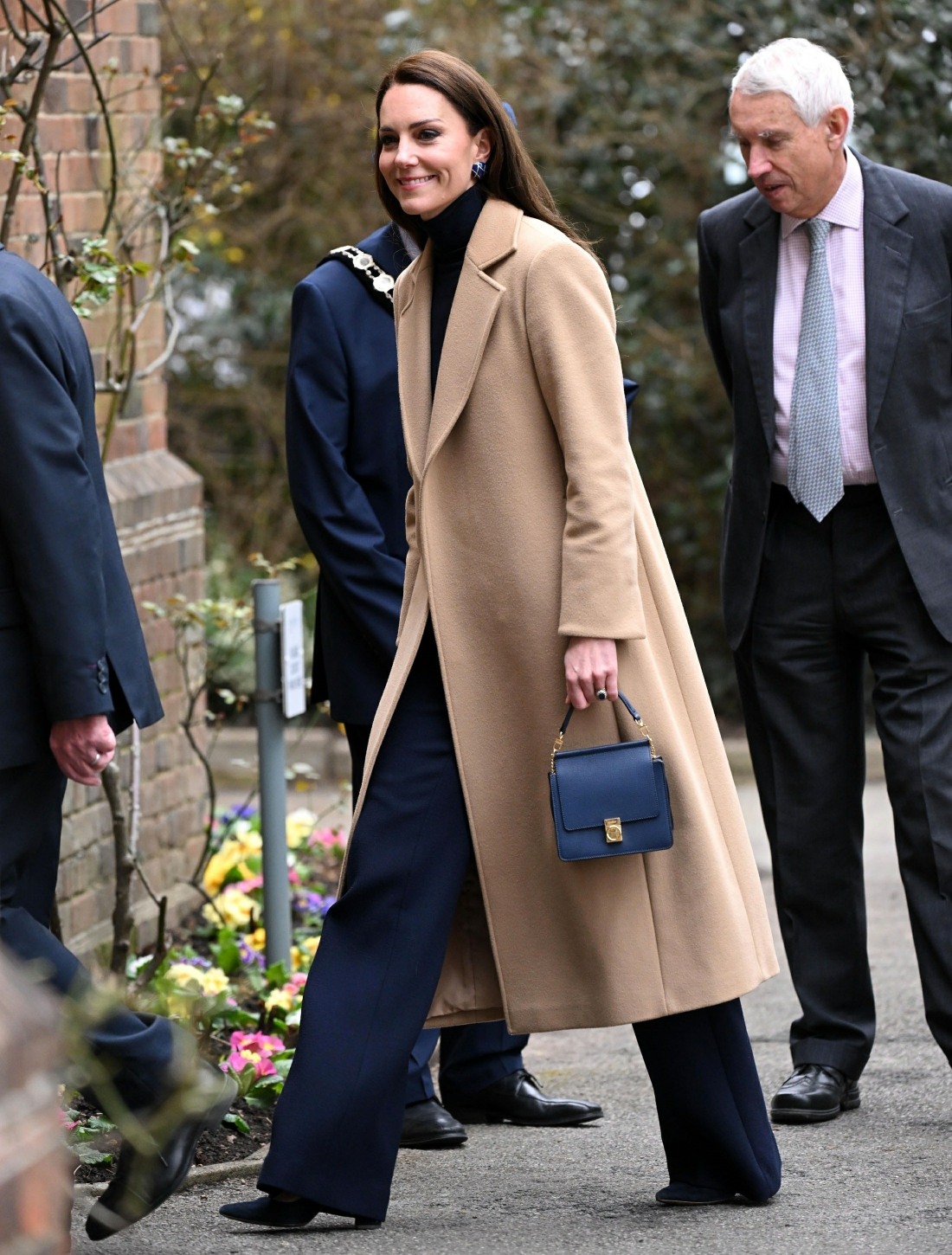 Photos courtesy of Backgrid.
Source: Read Full Article