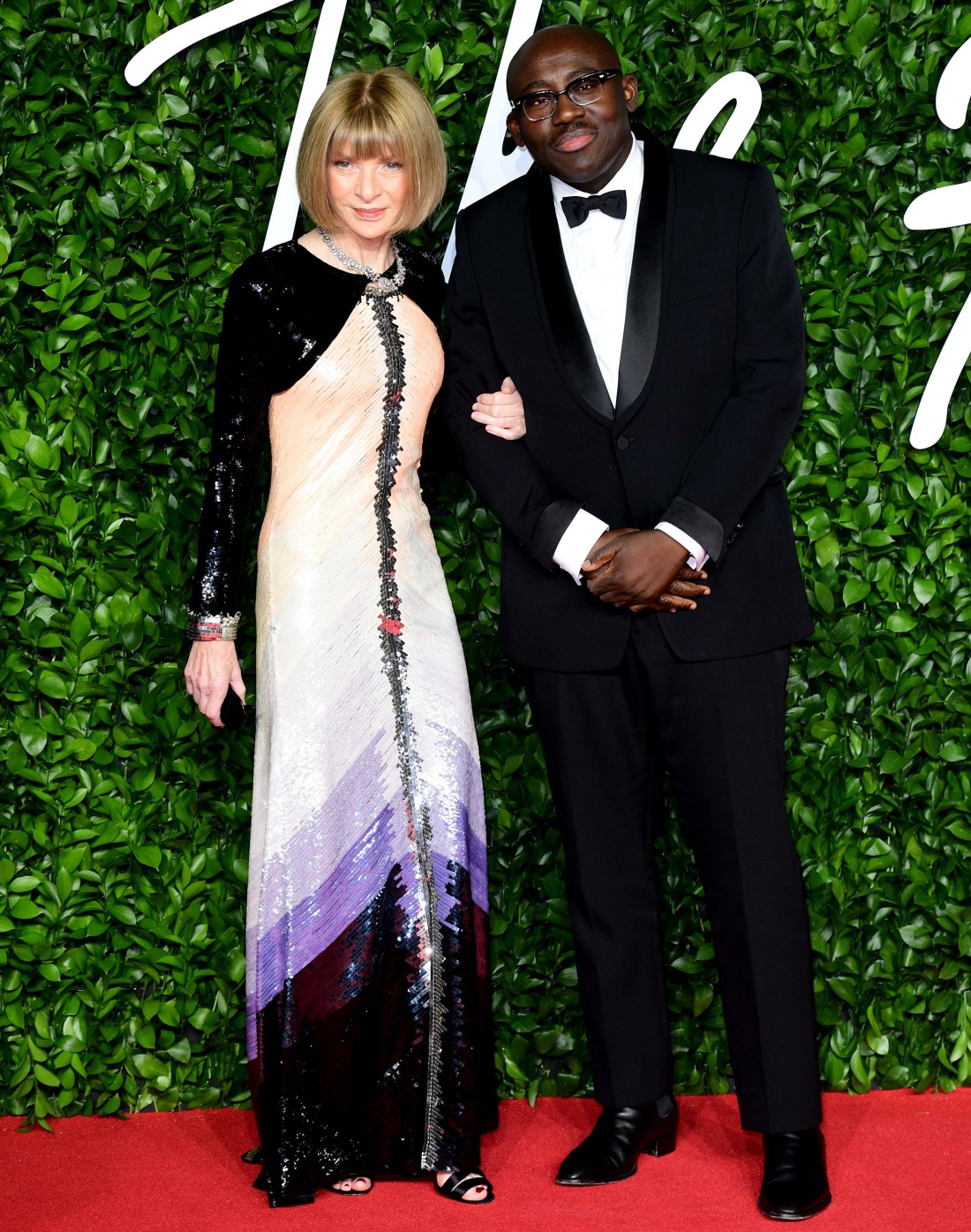 Media people, fashion people and internet gossips are always talking about Anna Wintour and when she'll finally be shoved out of Conde Nast. Nuclear Wintour has buried all of them, and every rumor of her demise ends up making her stronger. Wintour is not just the editor-in-chief of American Vogue, she's the Artistic Director of all of Conde Nast's American publications, plus she's the Conde Nast Global Editorial Director. Which means she has a huge say over every single publication nationally and internationally under the Conde Nast banner. Wintour has been a major supporter of Edward Enninful at British Vogue, and Enninful's stewardship of British Vogue has been a net positive. To the point where there are new rumors that Enninful wants to dethrone Wintour at American Vogue. From the Daily Beast:
The relationship between Anna Wintour and her protégé Edward Enninful, the editor of British Vogue, has turned frosty, Condé Nast insiders tell Confider, as Enninful is apparently gunning for the Iron Lady of Gloss' plum job.

Enninful, who has spent the last several weeks on a nonstop book tour promoting his memoir, A Visible Man, believes he can do a better job than Wintour atop the Vogue brand, according to multiple people who've spoken with him. Condé sources are adamant, however, that Wintour will not be leaving her perch anytime soon, leading many to speculate that she may try to appease Enninful by finding him another top job within the media empire.

One possible scenario: Whenever David Remnick steps down as editor of The New Yorker, Wintour would replace him with current Vanity Fair editor Radhika Jones, opening a seat for Enninful to take over the prestigious outlet.

Enninful has much in common with Wintour: He's earned the nickname "Queen Mother" among British Vogue staffers because of his alleged diva-like behavior that, per people familiar with the situation, includes having assistants lead him around through meetings and carry his glasses and his eye drops and help apply them. He is also known to tell colleagues to "call Darnell"—a reference to Darnell Strom, his powerful agent at UTA—when asked for simple requests, according to people who work closely with him.

Enninful's absence earlier this month at Vogue World, a major NYC fashion event for both Condé and Wintour, raised eyebrows among staffers, considering he was in New York promoting his book at the same time—further fueling claims that fiery tensions exist between the pair.

"I'm happy working in Europe," Enninful told The New York Times last month when asked if he has ambitions to run the Vogue mothership. "But you never know what the future holds."
[From The Daily Beast]
I started laughing when I got to "call Darnell." Where's Erykah Badu? I think we've got a follow-up to "Tyrone." I mean, this just sounds pretty bad in both directions. One of the best ways to see your advancement at Conde Nast die on the vine is to start believing you can dethrone Nuclear Wintour. That being said, whenever Wintour chooses to leave, Enniful probably would be the natural choice to take over American Vogue. I just don't think Wintour is ready to leave. At all. She's accrued too much power. Now, all that being said, a game of musical chairs is needed – I hate to say this, but Radhika Jones is doing an awful job with Vanity Fair, and there needs to be some new blood in VF. I could absolutely see "Queen Mother" Enninful doing very, very well at VF too. He's got that starf–ker streak like Graydon Carter.
God, this song holds up so well. Perfect!!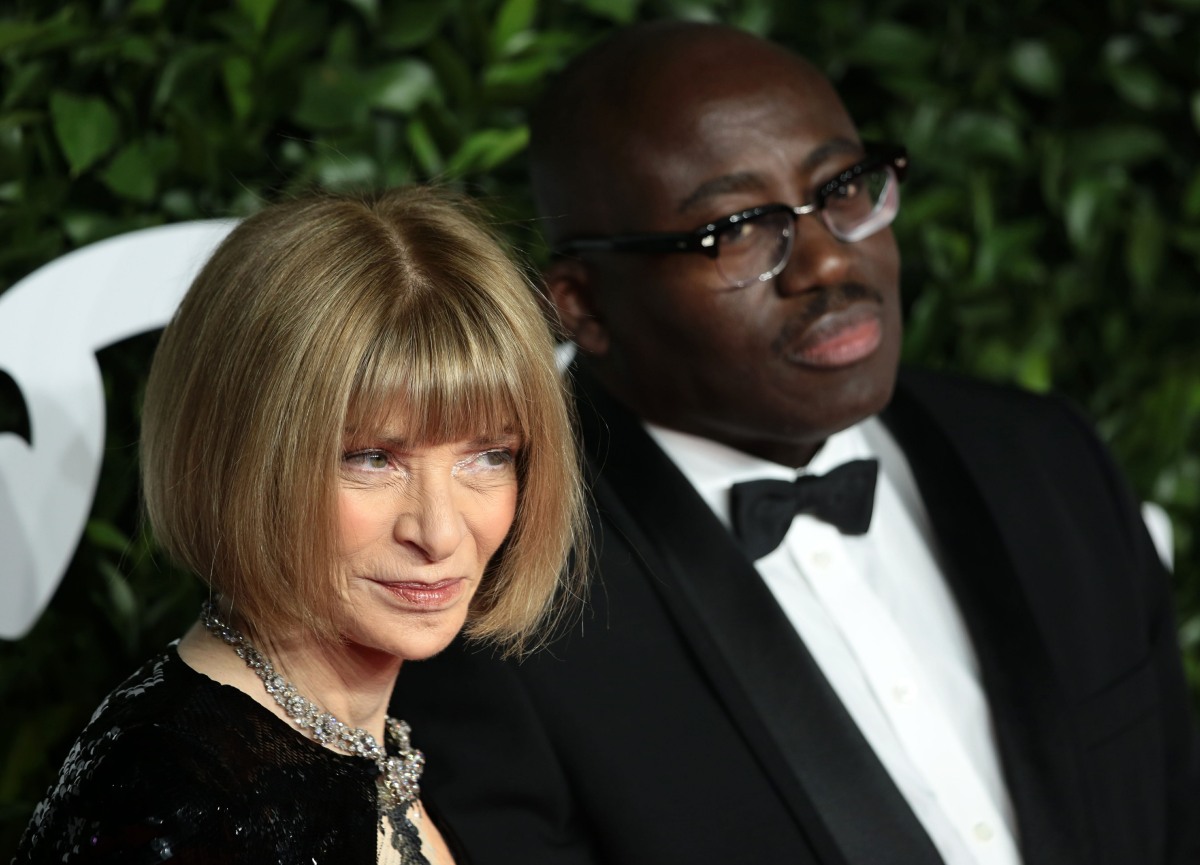 Photos courtesy of Avalon Red, Cover Images.
Source: Read Full Article