Is there any hope for reconciliation between the royals and Prince Harry?
It is no secret that things have been pretty strained between the family members for a while now – only becoming worse with the release of the Duke of Sussex's explosive memoir Spare. While Prince Harry admitted he nixed some juicy stories about the royals for the sake of their relationship, he still kept in a bunch of jaw-dropping details about Prince William, King Charles, Queen Camilla, and even Princess Catherine AKA Kate Middleton.
Despite taking aim at the family numerous times in Spare, though, Prince Harry has repeatedly insisted that he wants to reconcile with his family – and get an apology from them. He told ITV journalist Tom Bradby in an interview promoting the book:
"Forgiveness is 100 percent a possibility because I would like to get my father back. I would like to have my brother back. At the moment, I don't recognize them, as much as they probably don't recognize me."
Related:Prince Harry's Ghostwriter Defends Many 'Inadvertent Mistakes' In Memoir!

A source also told Us Weekly on Saturday that Harry has been upset with how fractured his relationship with William still is, saying:
"Harry is extremely relieved the book is finally out and that people can read his version of events for themselves. It makes him very sad that he and William are so at odds."
Now, it sounds like there could be a chance that Harry will get his wish for a sit-down conversation to clear the air once and for all. With King Charles' coronation coming up in a couple of months, a source shared with The Times on Sunday that the royals are planning to hold "peace talks" with the 38-year-old. The insider added:
"It's fixable. Both sides need to hold their hands up and admit 'we didn't get everything right, and we got a lot wrong' It's going to take flexibility on all sides, but it can be done. It needs Harry over here, in the room with the King and Prince of Wales, a couple of other family members, some of 'his people' he trusts who always had his back, so he doesn't think he's being ambushed."
While The Times source insisted Charles will have no issue with the terms, it is going to be hard to convince Willy since he's reportedly very hurt by what his younger brother wrote in the memoir. However, the outlet noted that the Prince of Wales is loyal to his country and he will try to mend the fences if he thinks that's what is best for the monarchy's future. Another insider then mentioned:
"They have to invite them in before the coronation, or it will become such a circus and distraction."
It's also up in the air if Harry and Meghan Markle will attend the 74-year-old monarch's coronation – but as the Archewell founder stated in his ITV interview, "the ball is in their court," adding:
"There's a lot that can happen between now and then. But the door is always open. The ball is in their court. There's a lot to be discussed and I really hope that they're willing to sit down and talk about it."
Hmm. We'll have to see if this happens because the family has avoided talking about the memoir with the public so far. In fact, it seems like they want to go about their lives as if Harry didn't just spill some massive tea about them! So who knows if they'll follow through with peace talks! Do you think Harry and the royal family will attempt to fix their strained relationship? Or do you believe too much has happened for things to get better between them? Sound OFF in the comments below!
Related Posts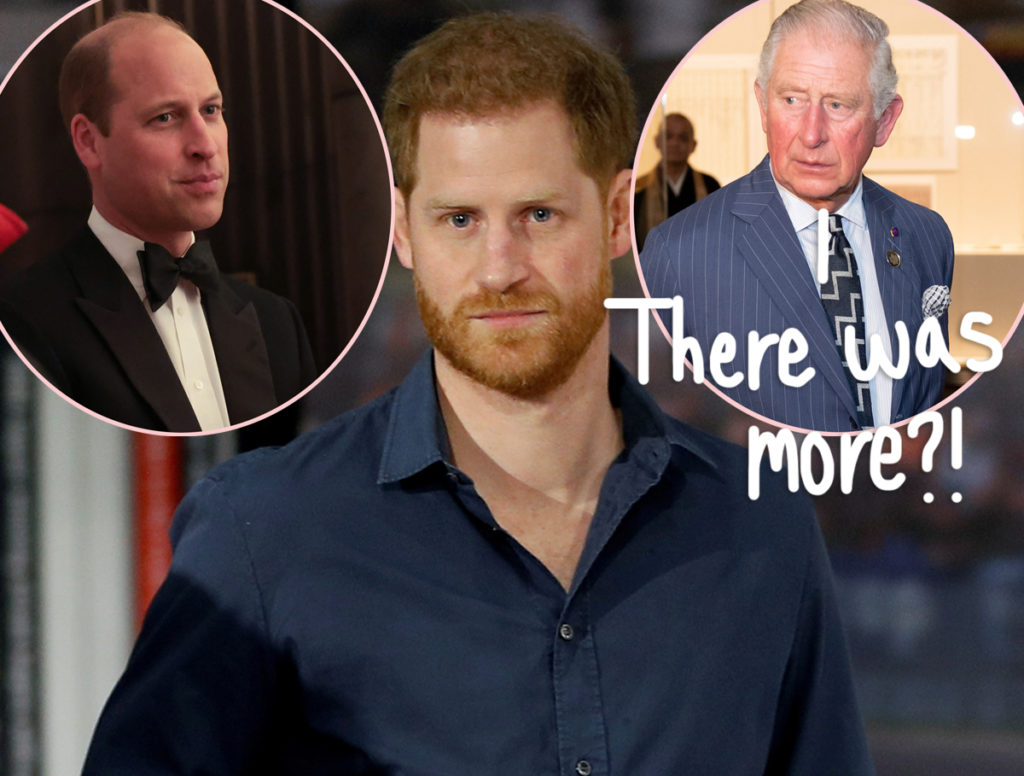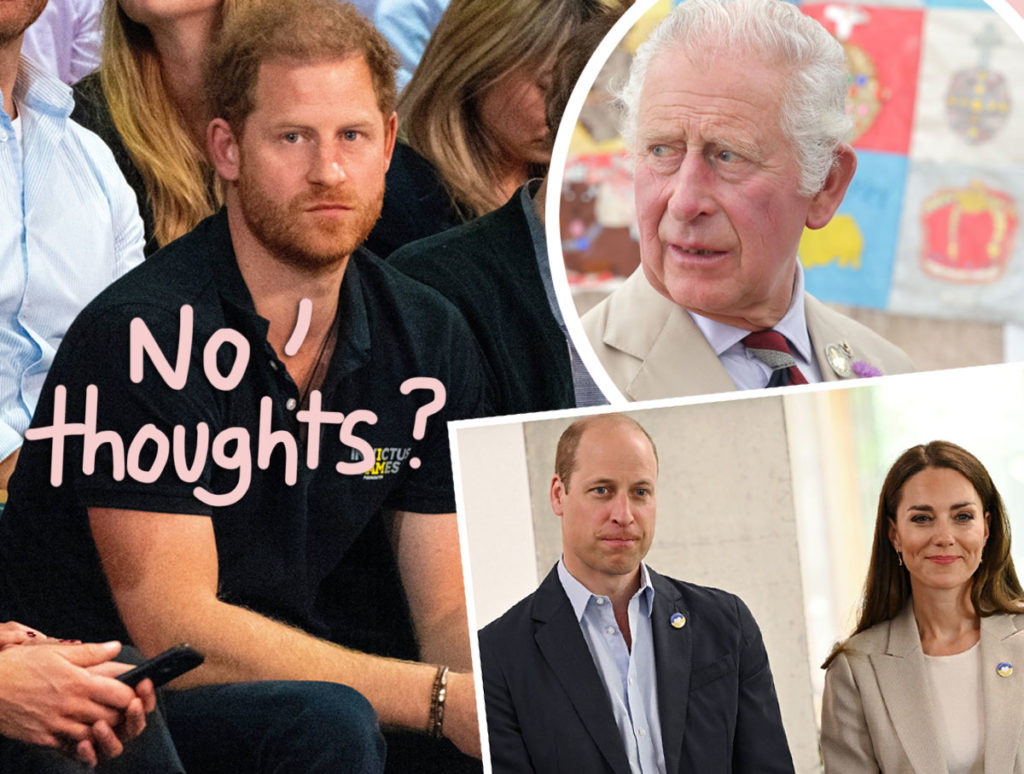 Source: Read Full Article