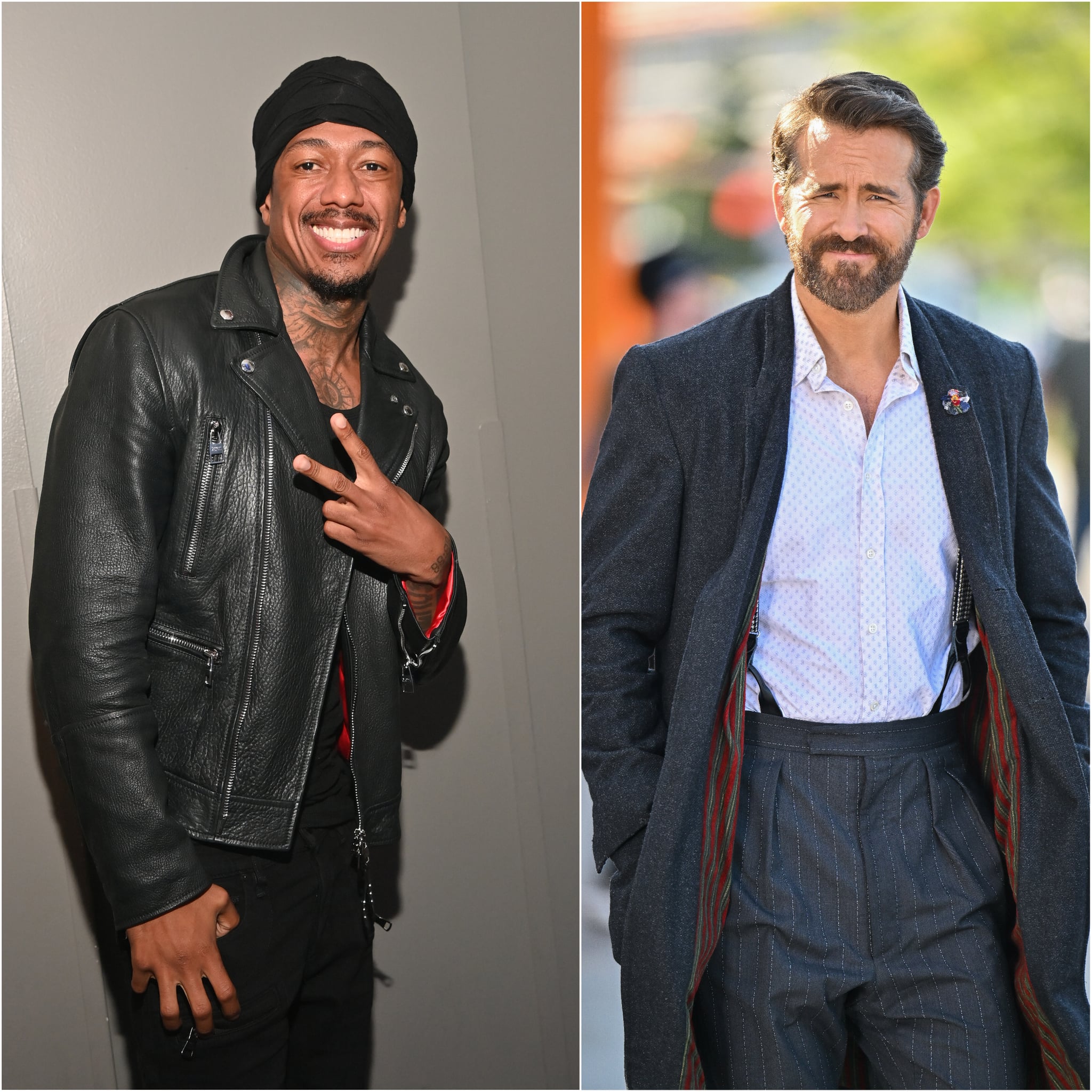 Both Ryan Reynolds and Nick Cannon's families are growing, but Reynolds — who is expecting his fourth child with Blake Lively — couldn't help but troll Cannon after "The Masked Singer" host announced he's set to welcome baby number 11 with Alyssa Scott. The "Deadpool" star retweeted a People article about the news on Nov. 3, alongside a clever "Jaws" reference.
"We're gonna need a bigger bottle," Reynolds quipped in his tweet. Although Cannon hasn't responded to the actor's tweet, it's clear Reynolds's teasing is good-natured. After all, the duo previously collaborated on a commercial for Reynolds's Aviation American Gin on Father's Day.
In the ad, Cannon — who was then a father of eight — whipped up a cocktail called "the vasectomy." At the end of the commercial, Reynolds comes over to try the cocktail saying, "I have three kids." Cannon quickly responds that he has eight, causing the "Free Guy" star to do an actual spit take. "Congrats to @NickCannon!" Reynolds tweeted on June 8. "Yes, it's delicious, but the Aviation Vasectomy is clearly not yet 100% effective."
Since then, Cannon's family has only grown larger. The reality competition show host shares 11-year-old twins Moroccan and Monroe with his ex-wife Mariah Carey, and Golden (5), Powerful Queen (22 months), and Rise Messiah (1 month) with Brittany Bell. He also has twins Zion and Zillion (16 months) with Abby De La Rosa, and Legendary Love (4 months) with Bre Tiesi, as well as Onyx (1 month) with LaNisha Cole. Baby number 11 is his second child with Scott. They welcomed a son, Zen, in 2021 who died at the age of 5 months in December.
In July, Cannon cohosted "Entertainment Tonight" with Nischelle Turner, where he teased 2022 was going to be a big year for new Cannon babies. When Turner asked exactly how many children her cohost would welcoming this year, he teased, "You would be safe to bet on three [more children] in 2022."
Source: Read Full Article