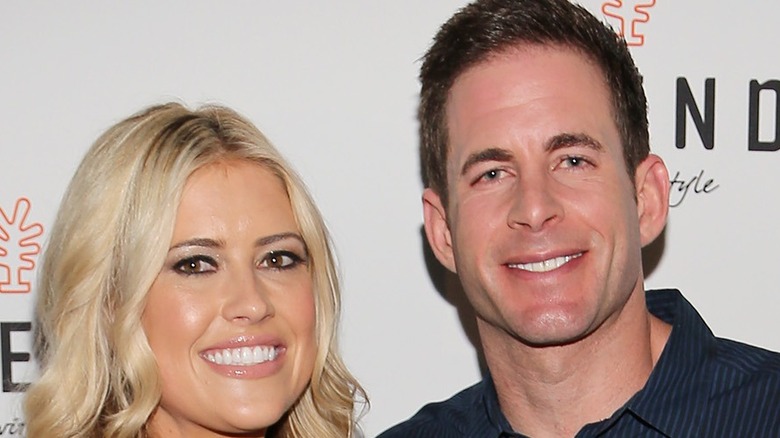 Working with your ex can't be easy, but for a long time Tarek El Moussa and Christina Haack seemed to be doing a remarkably good job of it. The former couple continued hosting their hit HGTV show, "Flip or Flop," through their divorce while, offscreen, they also co-parented their children. However, in July 2021, reports emerged that all was not well between them. TMZ revealed El Moussa had yelled at Haack on set, unfavorably comparing her to current fiancée Heather Rae Young, of "Selling Sunset." He reportedly sneered, "Look at me, look at me, look at me. It's called winning," before claiming he "made" Haack and even describing her as a "washed-up loser."
A source subsequently assured People that El Moussa was "super remorseful" about what they described as a "disagreement" between the exes, who share custody of daughter Taylor and son Brayden. Tellingly, however, the insider revealed, "They're exes who share a history and children and a workplace, but outside of co-parenting, they're not friends." The issue between El Moussa and Haack allegedly occurred after he took offense to how she signaled to him that they were ready to continue filming. The former couple got married in 2009 and finalized their divorce in 2018. Now, El Moussa is opening up about how tough it is to continue working together.
El Moussa admitted working with his ex-wife is often difficult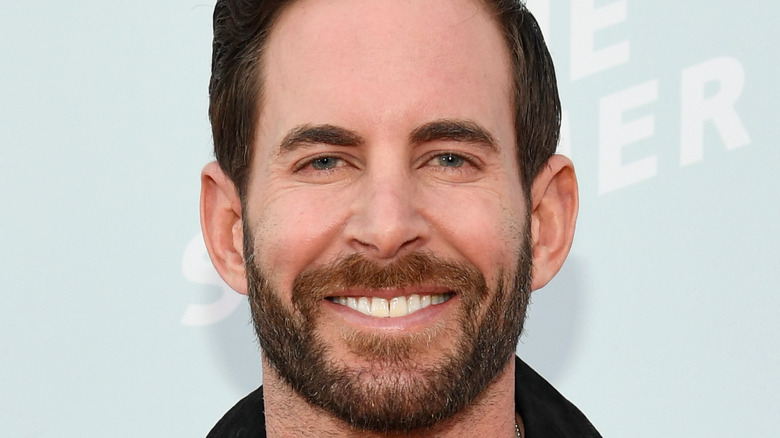 As the Daily Mail reports, during a recent appearance on "Daily Pop," Tarek El Moussa spoke for the first time about his highly publicized altercation with ex and colleague Christina Haack. Acknowledging they had a "disagreement," El Moussa refused to go into detail about what really happened between them. However, he seemed to imply they were both at fault, reasoning that there were "choice words said on both sides." The HGTV host admitted it can be "stressful" working alongside his ex-wife, noting that out of the decade they've spent doing "Flip or Flop," five years have been post-breakup. In relation to this most recent incident, El Moussa noted, "I'm sure we both wish the whole thing never happened. I mean, I certainly do."
Moreover, the reality star argued that he's looking to move forward and hopefully never allow something like that to happen again, if they can help it. El Moussa explained, "I never want to go through that ever again, I never want her to go through that again, and I know one day our kids are going to be older and I want them to know that we still care about each other and we still support each other, and it's really important to me." Overall, he acknowledged it was a tough situation all round but having a positive relationship with Haack will always be imperative. 
Source: Read Full Article