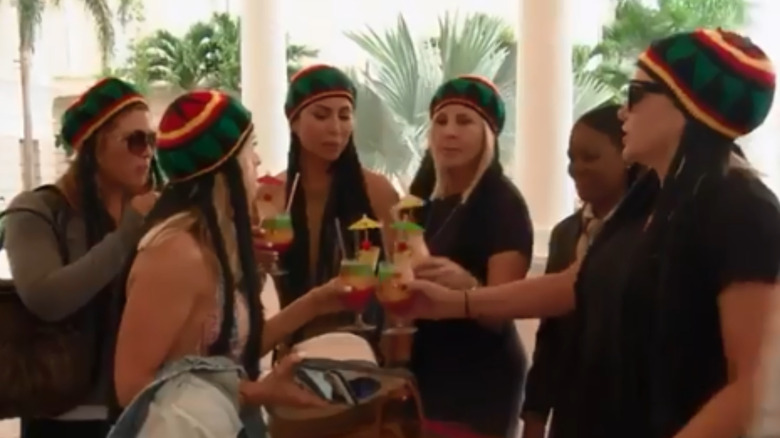 The Dictionary defines "inappropriate" as "not proper or suitable." That being said, when looking at all the outfits that have ever been worn by stars of "The Real Housewives" franchise, there are a couple of ways that some have been not entirely appropriate.
First up, there is cultural appropriation, for which some of these Bravolebrities have been in hot water for their outfit choices in relation to other cultures and races. 
Once, Tanya Sam of "The Real Housewives of Atlanta" wore a kimono and a high bun, while holding her hands in a prayer pose, speaking in an Asian cadence, bowing, and fluttering her eyelashes. When the "RHOC" ladies traveled to Jamaica, they wore Rastafarian caps with faux dreadlocks. 
In Potomac, Monique Samuels wore a Native American headdress to a themed party. Erika Girardi of Beverly Hills dressed as a geisha in Japan. On "The Real Housewives of New York City," Luann de Lesseps used an afro and bronzer to dress up as Diana Ross for Halloween (via Femestella).
A few revealing looks have been worn by the Housewives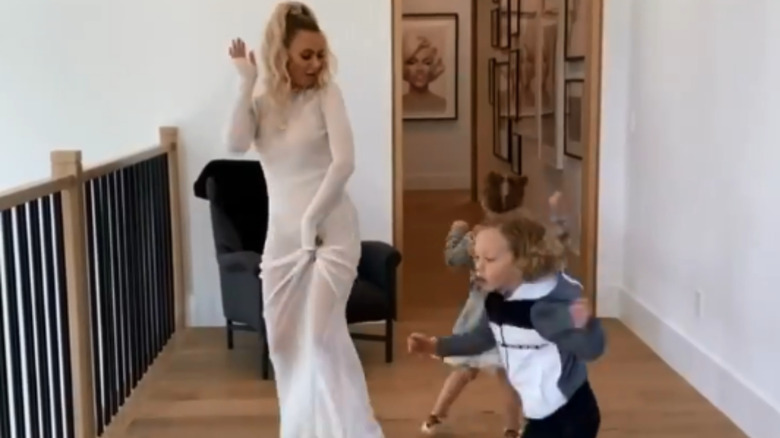 There are also looks worn by Real Housewives that could be called inappropriate, due to how revealing they are.
When Joanna Krupa was on "The Real Housewives of Miami" and ws engaged to Romain Zago, she wore a see-through top on a date night (via The Daily Mail). When dancing around with her kids on Instagram, Dorit Kemsley of "RHOBH" wore a see-through white dress, while ex-Real Housewife of Beverly Hills Brandi Glanville had a nip slip during the season five finale (via Hollywood Life). Shamea Morton, who appears on "The Real Housewives of Atlanta" also went for a revealing option once, when she wore a sheer dress to Cynthia Bailey's elegant wedding, as reported by MTO News.
The list goes on and on, and while we are all for artistic expression, we do think people should prefer outfits that aren't offensive to certain groups and ones that avoid wardrobe malfunctions!
Source: Read Full Article