The Pioneer Woman is passionate about her recipes. Ree Drummond once called an ingredient in her fudge recipe "the nectar of the gods." Here's what the Food Network star was talking about.
How Ree Drummond gets ideas for her recipes
Drummond has shared hundreds of recipes over the years. You might wonder how she is able to come up with different recipes each week. In The Pioneer Woman magazine, Drummond answered that question. A reader asked Drummond how she's able to create fresh, new meals. Here's what Drummond shared:
Sometimes I just build on core recipes I already use. For instance, I have a chicken tortilla soup and an Italian meatball soup, so I came up with a slow-cooker Mexican meatball soup in my new book, "Come and Get It!" For home cooks, I think it's less about culinary brilliance and more about putting little spins on recipes you already know and love.
Drummond says this recipe is the 'nectar of the gods'
Drummond enjoys a variety of ingredients, but there's one that really makes her heart sing. The Food Network star says she loves sweetened condensed milk. During The Pioneer Woman, Drummond picked up a can of condensed milk and declared it "the nectar of the gods."
"This stuff is amazing," says Drummond. "It's the source of so much enjoyment in my life. I love it so much."
Ree Drummond's recipes with sweetened condensed milk
Drummond has plenty of recipes that call for sweetened condensed milk. Here are two of them:
Ree Drummond's Easy Peppermint Fudge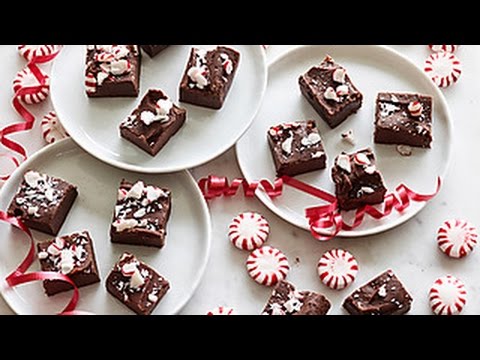 Drummond calls this "the easiest fudge you'll ever make." Some of the ingredients you'll need for this recipe are semi-sweet chocolate chips, crushed peppermint candies, and one can of sweetened condensed milk.
"I made this impossibly easy fudge on my Christmas episode last year, and I never did get around to posting the recipe here," says Drummond on her website. "I hope you can forgive me for the year-long delay!" Drummond said the wait for this recipe would be well worth it. She has a lot of confidence that this recipe will delight most of her fans.
"I promise you, the wait will be worth it," says Drummond. "This is the easiest—and I mean easiest—fudge you will ever make in your life, and with the exception of the topping you choose to sprinkle on top (I chose peppermint candies), the fudge itself has all of two ingredients. Two. As in, one-two. And there's no cooking, no need for a candy thermometer, no finesse required whatsoever. It's pretty much just melt, stir, spread, and cool." You can find the complete recipe and ingredients here.
Ree Drummond's Perfect Iced Coffee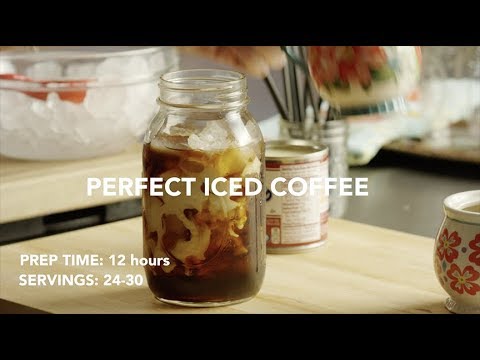 Drummond also uses sweetened condensed milk in her iced coffee. Instead of an entire can, like her fudge recipe, she uses 2 to 3 tablespoons per serving. "Iced coffee is my life," says Drummond on her blog.
"When I wake up, often around the time party animals on the west coast are just heading home, I start each day not with a cup of freshly brewed hot java, but with a tall, blessed glass of creamy iced coffee in a glass," Drummond continues. "I've been an iced coffee freakazoid for years and years. To say I couldn't live without it is an understatement. It gives me the tools I need to cope." You can find the complete recipe and directions here.
RELATED: 'The Pioneer Woman' Ree Drummond Describes This Grilled Chicken and Strawberry Salad Wrap As 'Utterly Delightful'
Follow Sheiresa Ngo on Twitter.
Source: Read Full Article