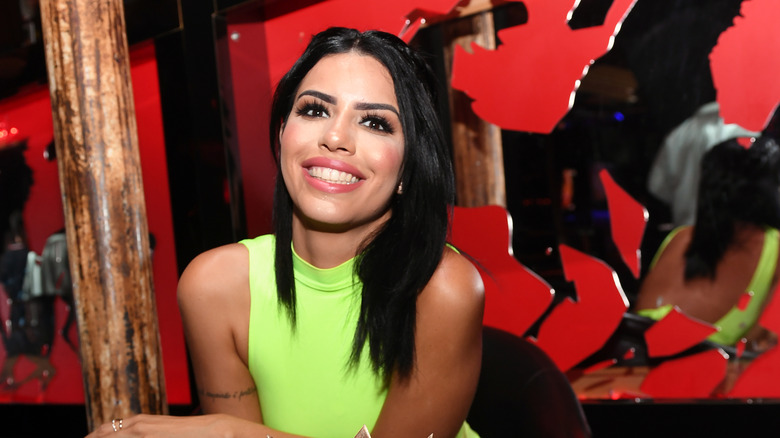 When "90 Day Fiancé" debuted in 2014, it quickly became a break-out hit for TLC, all thanks to the couples who were willing to share their struggles of falling in love with a foreign partner. The premise of the show is simple: viewers watch the journey as couples are either approved or denied for a K-1 visa. Many pairs struggle through hurdles as they try to meet the United States Citizenship and Immigration Services requirements. However, some couples do succeed and end up marrying within the 90-day time frame, while others sadly part ways or are revealed to be scams.
No one claimed that having a long-distance relationship would be easy, but the reality star couples who have made it have also learned to turn their success from TV into a lucrative day job thanks to social media and spinoffs. But when it comes to the most successful of our fan favorites, it may surprise you to learn who held the purse strings in the relationship, helping them to hold the title of the wealthiest star of "90 Day Fiancé."
Colt Johnson earns a decent amount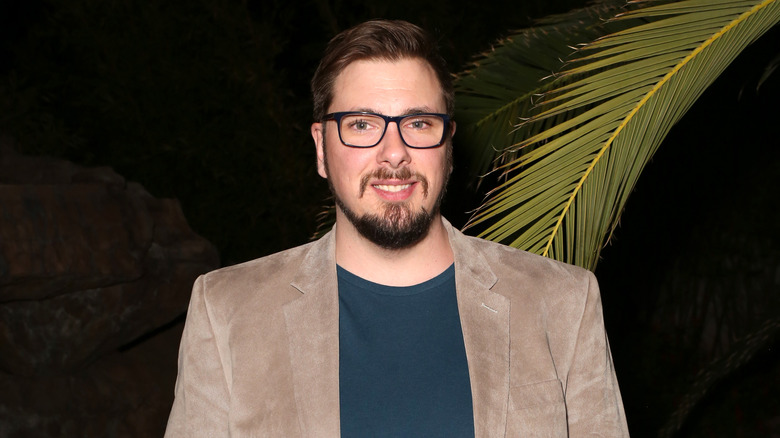 According to Screen Rant, Larissa Dos Santos Lima, who was arguably one of the most love-to-hate characters of the franchise, is said to be worth a mere $500,000. Dos Santos Lima has a very strong social media following and has garnered a few sponsors as well. Fans may have thought she was worth more, but she does compensate for the discretion. Most of her surgeries have been done pro rata. All she has to do is to promote the medical practice on her Instagram. In the past, she has worked with Heather Rohrer, owner of the Center for Aesthetic Medicine. She also had a career on OnlyFans and CamSoda, which ultimately got her sacked from the franchise. She once told In Touch Weekly, "I was able to make $50,000 in one year on Cameo." Dos Santos Lima is currently back in Sin City after leaving Colorado behind for her next adventure.
Not far behind the Brazilian Bombshell is her ex-husband, Colt Johnson (pictured above), who is worth $600,000 (via Life & Style). The self-proclaimed mama's boy is still working with TLC and collecting a paycheck.
Big Ed is raking in the money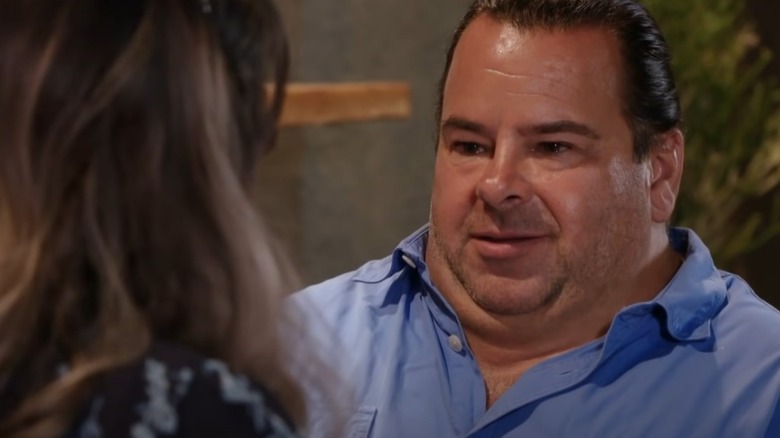 Next up on the list would have to be Big Ed Brown (pictured above). The Cinemaholic reports the San Diego native is worth $800,000. Big Ed first appeared on "90 Day Fiancé: Before the 90 Days" with his ex-fiancée Rosemarie Vega. He has since gone on to star on the TLC spinoff, "90 Day Fiancé: The Single Life," and promotes himself on Cameo.
But the most surprising wealth belongs to David Murphy, who is said to be worth $2.5 million (per Life & Style). TLC fans felt that Murphy was creepy after he shared that he wanted to move into an RV to save money. The Las Vegas native only appeared on the show for one season and was used by a Ukrainian woman and her dating website.
Murphy works as a Senior Systems Programmer and earns around $130,000. The outlet reported he once spoke on an Instagram Q&A, saying, "I was spending $2,000 per month dating when I was dating in the USA. Dinner, shows, activities, and travel. When the website came out, I just transferred that expense to them. I know, I know. If you earn $4K a month, this is crazy money, but not if you earn $15k plus. None of this money is life-changing to me." So there you have it, some of the top richest "90 Day Fiancé" stars thus far.
Source: Read Full Article