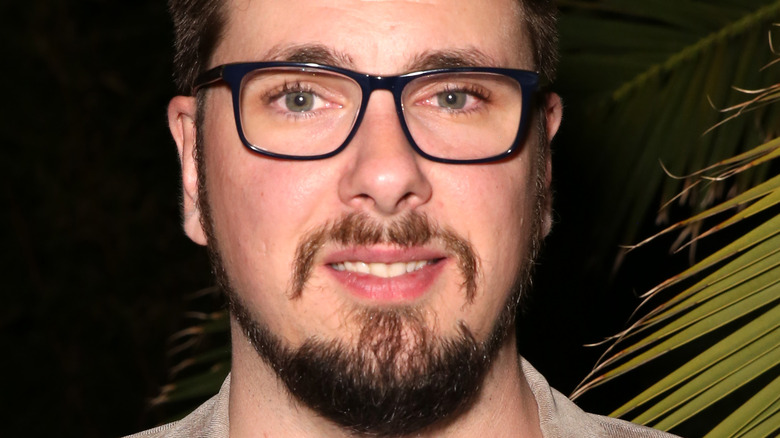 Although there are many couples that stayed together after their stints on "90 Day Fiancé," we've seen our share of devastating breakups, too. As loyal fans of the TLC series, we can't help but wonder what happened to our fan-favorite cast members on their quests to find lasting love. Well, the powers that be behind the groundbreaking franchise have us covered by coming through with a spinoff to chronicle their journeys. "90 Day Fiancé: The Single Life" follows Big Ed Brown, Brittany Banks, Molly Hopkins, Fernanda Flores, Colt Johnson, and Danielle Jbali as they start new chapters of their lives — after their original "90 Day" experiences left them single and heartbroken. With the cameras rolling to capture some heartfelt — and cringeworthy — moments, fans laugh and cry along with the cast, who just want to be loved and accepted as they return to the unpredictable world of dating.
"90 Day Fiancé: The Single Life" premiered right when fans needed it the most, in February 2021 during the COVID-19 pandemic on Discovery+. "Up until now, our wildly popular "90 Day Fiancé" franchise has focused on sharing the love stories of couples from around the world," Howard Lee, president of TLC, said in a statement (via People). "With this monumental new spinoff, we're giving center stage for the very first time to the singles our viewers have come to know, and root for, as they yearn for love and continue searching for their true life partner."
It's the first 90 Day show of its kind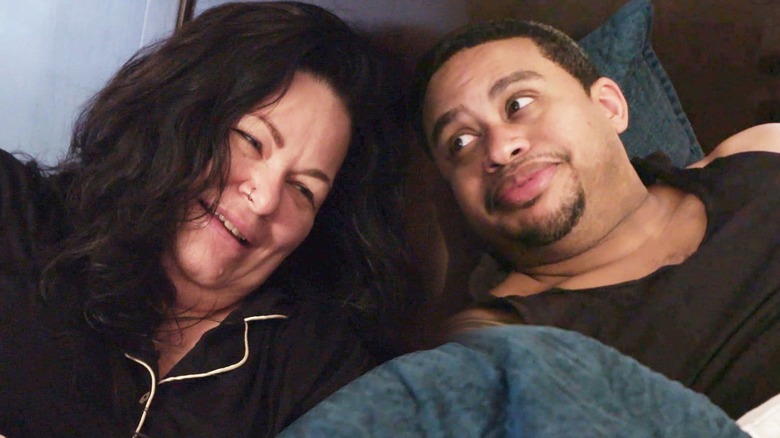 All of the "90 Day" spinoffs we're used to focus on couples trying to make it work or living happily ever after. On "90 Day Fiancé: The Single Life," however, the cast is going through the painful process of putting themselves out there — all on national television. There are plenty of awkward first dates, reunions with old flames, and meet-ups with friends with the potential to be more. Memorable moments include Colt's foray into speed dating, which Vulture said felt like producers were "begging him to share his shortcomings," and first dates for Big Ed and Danielle, which were "almost too hard to watch."
Each episode of "90 Day Fiancé: The Single Life" is followed by a "Pillow Talk," where fan-favorite "90 Day" couples give their commentary on what's going down. Some of the lovable pairs doing the judging are Loren and Alexei, Dean and Rigin, Asuelu and Kalani, Robert and Anny, and David and Annie. One interesting twist is that some of the stars' exes are also weighing in — like Mohamed Jbali, who watches as his ex-wife, Danielle, goes on her first blind date ever! Cameras capture him saying, "They did good work with her," when she appears on camera made over by her friends. Another ex who's featured is Colt's former girlfriend Jess Caroline. Now happily married to Brian Hanvey, Jess can now laugh as she watches Colt attempting to reenter the dating arena.
Season 1's cast probably looked familiar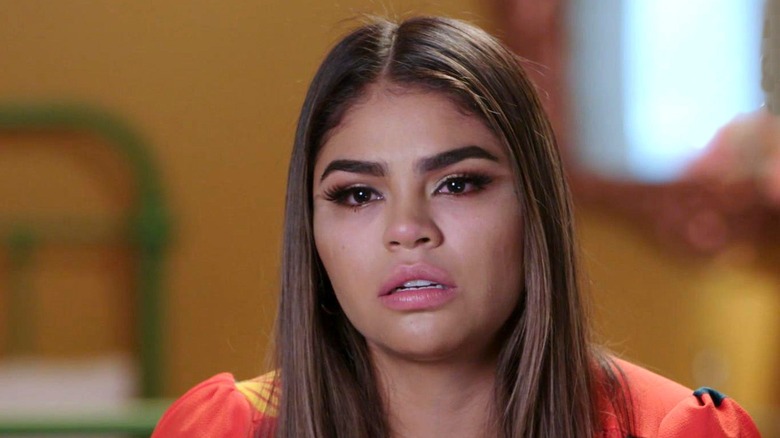 The first episode of "90 Day Fiancé: The Single Life" begins with one of the franchise's biggest names to date, Big Ed, who debuted on Season 4 of "90 Day Fiancé: Before the 90 Days." Ed now lives in California with his mother, and is rebounding after his split from Rose eight months prior. Additionally, fans get reacquainted with Fernanda from Season 6 of "90 Day Fiancé," freshly divorced and ready for love after her rocky relationship with her ex-husband, Jonathan Rivera. Fernanda's divorce was finalized one day before quarantine started, and now she's back on the prowl in Chicago. Her storyline begins with a divorce party, where she flirts with Robby, a lawyer she met at the gym, whom she ultimately goes on to date. 
We also revisit Molly from Season 5, and she now has a new man, Kelly, a New York policeman. She's been divorced for two years after her marriage to Luis lasted only six months. Then there's Brittany, now living in Texas and juggling two male contenders vying for her heart. The "90 Day Fiancé: The Other Way" Season 2 alum moved to Jordan for her ex-fiancé, Yazan Abu Harirah, but the two ultimately split when Brittany discovered he'd been cheating. Finally, there's Danielle from Season 2 of "90 Day Fiancé," who was married to Tunisian native Mohamed for two years before they split, and is now ready to date again.
90 Day Fiancé: The Single Life follows Big Ed's first relationship since Rose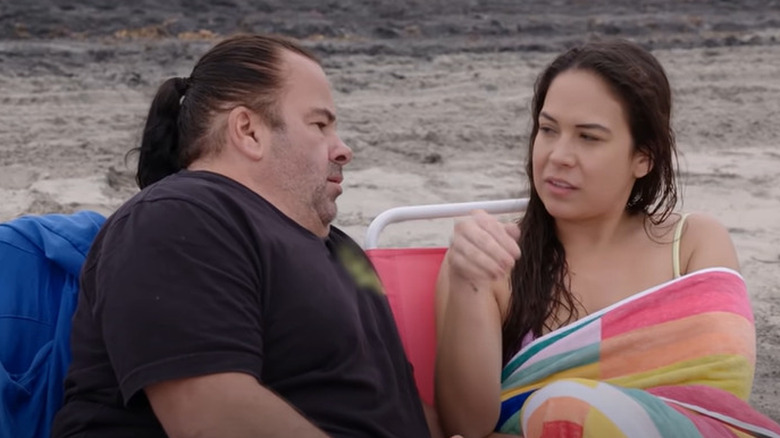 After his tumultuous relationship on "90 Day Fiancé: Before the 90 Days," Big Ed has healed from his breakup and is ready to start over in the relationship department. We learn that he's back on multiple dating sites and even hired a dating coach and a personal trainer. "I saw this as an opportunity for me to work on myself," Ed dished to People. After he returned to the States from the Philippines after his heartbreaking split, he felt as though he failed and, as a result, wasn't ready to date. "I didn't think about women, and then I'm like, 'OK, it's been eight months. Ed, are you going to get back on the horse again?'" he told Us Weekly.
As for the qualities Ed is looking for in a woman, he hopes to find someone caring and unselfish, but most importantly? Someone that isn't looking to change him. "I would want to meet my life partner," he shared with People. "And whether that leads to marriage or not, I want to be with one person, the one, you know, for the rest of my life." 
"90 Day Fiancé: The Single Life" focuses on Ed's budding relationship with Liz, a 28-year-old restaurant manager. The pair take a lot of monumental steps throughout the season, traveling to a wedding together, having dinner with Ed's mom, meeting up with his daughter, and ultimately, making plans to co-habitate.
Some of the cast's exes return to open old wounds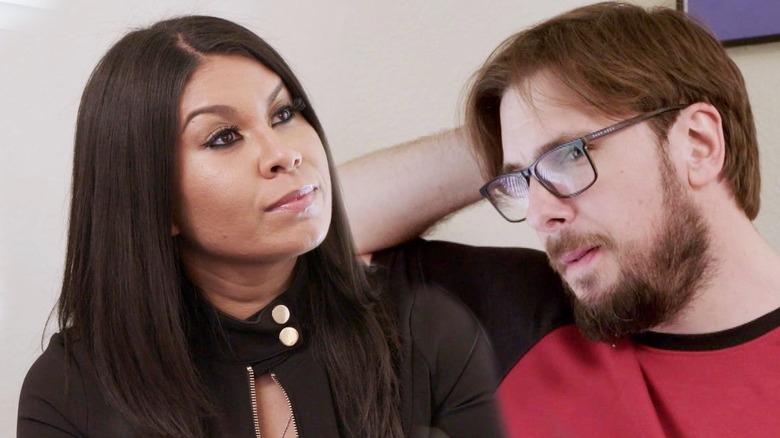 To create additional drama, "90 Day Fiancé: The Single Life" producers brought in the cast's exes to really stir up trouble. One scene that was hard to watch was when Colt and Vanessa sat down with Jess and her new husband, Brian. The most uncomfortable part was, hands down, when Colt admitted to Jess that he cheated on her with Vanessa, while they were together. In another evocative scene, Danielle's former husband, Mohamed, meets up with her after three years of being apart. Audiences watched the cringeworthy conversation between the past spouses, where Danielle asks for an apology. Brittany's ex-fiancé, Yazan, also sits in on "Pillow Talk" and we get to see his reaction to getting mentioned, and hear him tell his side of the story. 
A roster of exes also came on the program's Tell-All to settle their scores. Jess and Brian had some choice words for Colt and his mother, Debbie, as well. Mohamed also returns, first apologizing to his ex-wife for any pain he caused her, then abruptly leaving the program, vowing that this was the last time he'd be seen on any "90 Day" productions. Mohamed also reappears to clarify some things about his intimate life with his ex-wife. Another blast from the past is Molly's ex-husband, Luis, who makes waves as their tumultuous relationship is recounted. Terrence, Brittany's on-and-off-again boyfriend is there, even though Brittany isn't, and isn't even answering his calls.
The Tell-All was heated, but there was also happy news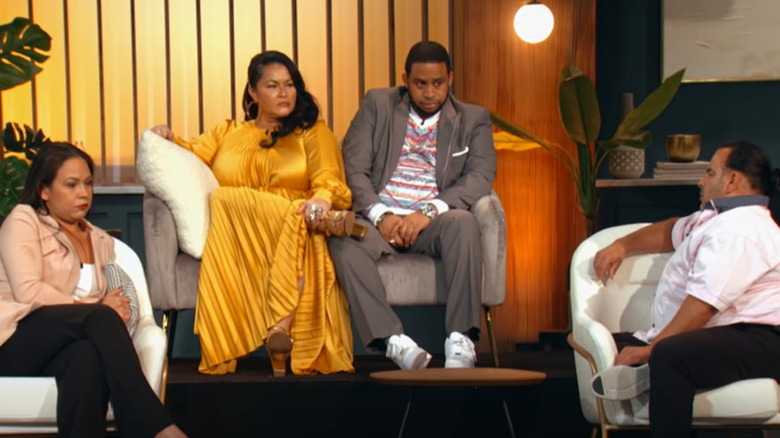 In typical "90 Day" fashion, the "90 Day Fiancé: The Single Life" Tell-All included many bombshell revelations — and guest appearances by former love interests — that fans could never see coming. The cast assembled in New York, with Brittany mysteriously absent and joining later via video chat, to dish on what's been happening since the cameras stopped rolling.
One of the most shocking discoveries was learning that Ed and Liz had ended their relationship a month prior. When asked by host Shaun Robinson what happened to cause this drastic shift, Liz said Ed moved too quickly and she was put into situations she wasn't prepared for because she didn't want lose him. Ed agreed, saying, "We moved way too fast … Our relationship didn't have a chance." Through tears, Liz recounted the fact that not only did Ed break up with her, but proceeded to block her and fly to Vegas just two days later, where he canoodled with other women. The cast was so disgusted with Ed that even Colt's mom, Debbie, told him to stop dating younger women, calling him "about the lowest life."
With all the negativity that permeated the Tell-All, a silver lining was undoubtedly when Colt announced that he secretly wedded Vanessa. Even Jess and her husband congratulated and hugged the happy couple, putting the past behind them. Jess and Debbie even declared peace, shocking the cast.
Source: Read Full Article