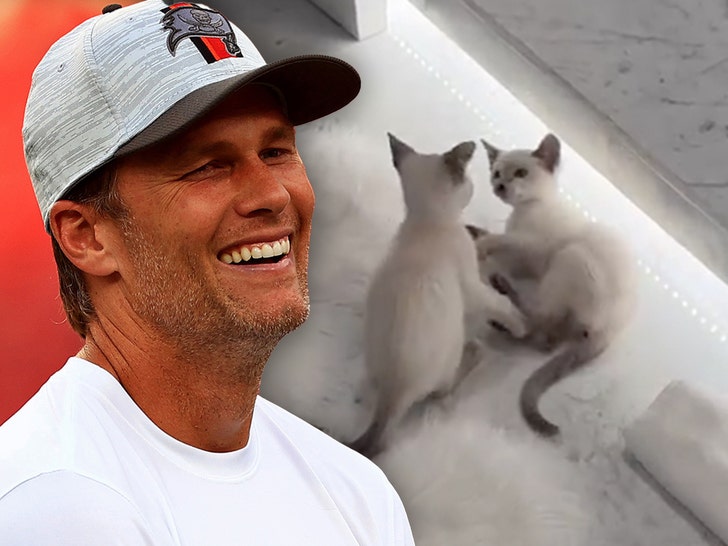 Seven-time Super Bowl champ, three-time MVP, 15-time Pro Bowler … and now, cat daddy?!
Tom Brady has just officially added that last title to his resume this week … 'cause TMZ Sports has learned he's adopted two Siamese mix kittens!!
We're told the former Tampa Bay Buccaneers star got the kitties after he and his daughter, Vivian, fell in love with animals while volunteering at the Humane Society Of Tampa Bay this past season.
According to a spokesperson from the Humane Society, Brady and his daughter had been on the lookout for some new cats for the past few weeks … and the perfect pair ultimately arrived right in time for Valentine's Day this week.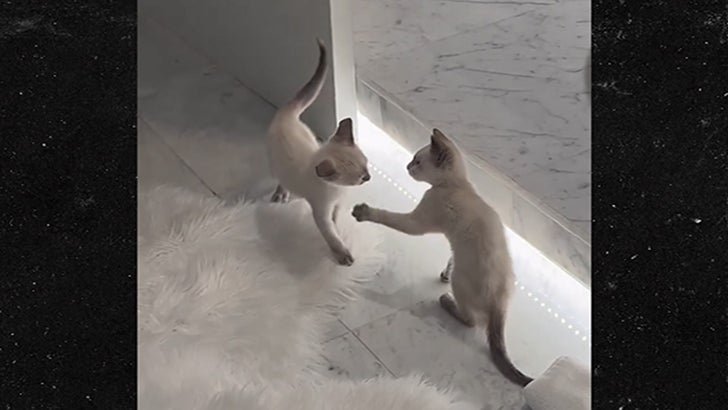 "Vivi wins again," Brady wrote in a video of the two cats playing around his house on Wednesday morning.
"This is what my mornings are like now," he added.
The future Hall of Famer also promised the Humane Society that the newest additions to the Brady household "are in good loving hands."
No word on the names of the cats yet … but we're told the duo is just 10 weeks old — and very adorable.
As we reported, Brady and his kids worked at the Tampa animal shelter all throughout his final NFL season — alongside his former teammate Logan Ryan and his family.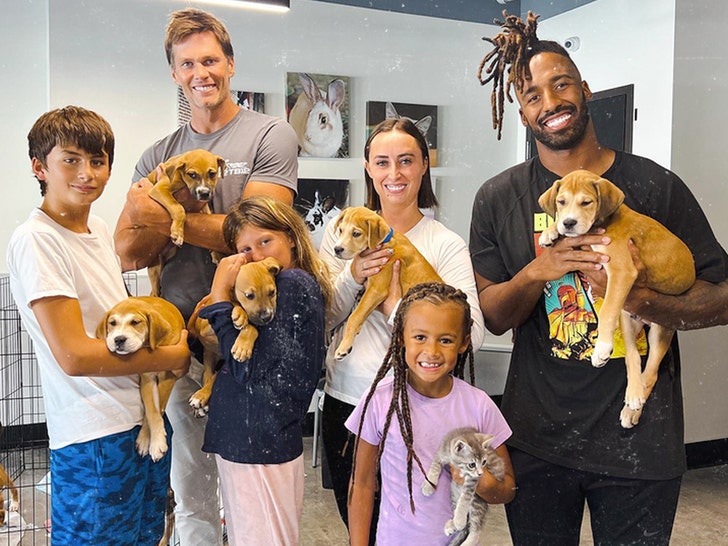 Ryan's wife, Ashley, praised the ex-QB for the work earlier this month, writing, "It wasn't about publicity, fundraising or recognition, it was about being a human being. It was about Tom taking the very thing his little girl loves the most and turning it into an opportunity to spend time together."
Congrats on the new additions in retirement, Tom!
Source: Read Full Article